Full-time Program, 90 weeks. From the basics of animation to the skills you'll need to direct your own innovative motion concepts.
Contact
Hi, I'm Jack! Ask me anything about our school or this program. Contact me or Watch our Online Sessions.
Apply
Stockholm, Aug. 2017
Apply by: April 13, 2017
Start date: August 2017
Facts
Start: August 7th, 2017
End: June 15th, 2018
Length: 45 weeks
Internship: 15 weeks
Location: Stockholm
Apply: By April 13th, 2017
Real World Ready
The 2 year Motion Creative program will guide you through the basics of animation all the way to the skills you need to direct your own innovative motion concepts. You will immerse yourself in the world of motion graphics, guided by industry professionals, to become an expert creator of groundbreaking visual experiences.
The Motion Industry
This program is your chance to learn the skills to launch or upgrade your career in the international animation or film industry. Work in roles such as Animator, Motion Designer, Graphic Designer, Illustrator, Scriptwriter, Strategist, Director or Producer.
Get the know-how
Regardless of whether you have previous experience or not, the program covers a wide array of skills. From the crafts of analogue visual expression to the tools and software relevant to motion graphics on film, video and mobile platforms.
Work with real projects
All course content is designed to meet the needs of today's industry and is delivered by industry professionals at the forefront of their fields. Real project briefs set by real clients form the core of the program's modules and are developed in close collaboration with our network of industry partners.
What you'll learn
The two-year Motion Creative program covers the entire spectrum of skills you need to launch a career in the motion industry. No previous experience is required to succeed. The program consists of 60 weeks of studies in our Karlskrona campus and 30 weeks of internship anywhere in the world.
Review the full course plan to find out all about the included courses and projects.
Download the curriculum
Explore & Create
This program is built on explorations of the motion industry. During the first weeks, you will be introduced to a number of tools needed to support your work on projects and courses. You will be trained in techniques and software used in the motion industry. These include: principles of animation, stop motion, research and documentation, principles of film directing, storyboarding, graphic design principles, life drawing, and basics of character design.
Hand's on craft-techniques
Experiment with different craft techniques. These include: Typography, Design, CEL-animation, and 3D-animation. Learn to work with software such as Adobe After effects, Photoshop, AnimateCC, Cinema 4D, Maya, Zbrush, and 3D projection mapping - both in workshops and by doing exercises.
Develop & Pitch
Learn to master tools and methods for concept development and visual presentation. You will work with outlines and ideas to develop and present motion design concepts with a focus on brand and target group. You will also learn how to sell these concepts to collaborators and stakeholders.
You & The Industry
The Motion Industry is constantly evolving. Make sure you learn how to keep up with trends and ensure your skills are up-to-date. Plan your learning according to your personal development plan in collaboration with the industry. Explore global trends in the Motion Industry: trends, work methods, processes, roles and who the big players are.
Deliver & Excell
Focus on the production process of a motion design project while being exposed to different production processes, roles, leadership- and organizational styles. Learn how to deliver productions within a short time restraints. Plan and design your final motion project individually or as a team. After presenting your concept to industry representatives you'll have 11 weeks to realize your idea. You will recieve individual support and coaching from experts. The final result intends to be used in your portfolio and showreel.
You & The Real World
During your time at Hyper Island you will undertake an internship, most likely with one of the 600 companies in Hyper Island's global network. Hyper Island provides individual coaching to help you find the internship placement that you need to further develop your skills. The program also includes an individual research project before graduation.
Study in Karlskrona
With Sweden's richest historical heritage right outside the door and a 360 degree ocean view, Hyper Island Karlskrona is the perfect place for creativity. Our students in Karlskrona develop their talent in an environment full of inspirational beauty.
Seize your potential
Hyper Island empowers passionate participation by challenging its students to set ambitious goals and giving them authority over their own learning, and the power to realize their own potential.
Team is everything
Collaboration, inclusion and transparency are crucial to growth. Through constant feedback and deep reflection, individuals gain a deeper sense of self-awareness, enabling them to become more effective team members and leaders.
Hyper Island students have a very bright future!
Roye Segal
Alumni and Senior Producer @ MTV
A word from our students
The Motion Creative program in Karlskrona gives me the creative tools i need to compete within a constantly evolving industry while focusing on my personal development.
Alexander Schwandner
Current Student @ Motion Creative (2-year)
Our students collaborate with amazing companies and organisations


Ask us anything
If you have any questions or need more advice on what the course can offer, we are here to help.
Can't find the answer you're looking for?
CONTACT Admissions
What are the program requirements?

All applicants must hold a Bachelor's degree or have a minimum of five years relevant work experience.

What does the program cost and do you offer any payment plans?

The program fee is 149 000 SEK for EU-citizens and 190 000 SEK for non-eu citizens. We offer a Hyper Island Student Loan for this program. Please inquire about the student loan by contacting miranda.bachelder@hyperisland.com

Can I take this program whilst working full-time?

Yes, the program is designed to be combined with full time work.

Are their specific dates I need to be available?

The part time study involves an average of 3 days every 4 weeks (Thu-Sat or Fri-Sun) on our Stockholm campus, and you are required to participate in each session.

Do I need an IELTS English test?

If you are an applicant from a non-english speaking country outside of the EU, you will need to submit an IELTS score over 6.5. Read more here: http://takeielts.britishcouncil.org

What qualification will I gain from this program?

Following successful completion of the program, the student will receive a Master of Arts Degree in Digital Management, a qualification that is recognized worldwide. The program is designed in partnership with, and accredited by Teesside University.
A few words from the students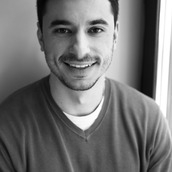 At Hyper Island I learned that curiosity and hard work pay off big time!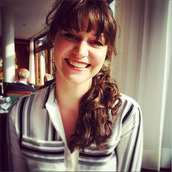 Hyper Island made me ready to take on the industry in a professional way.