Contact
Hi I'm Charlotta! Ask me anything you want about our school or this program. Contact me or Read our FAQ.
Facts
Start:
August 2015
End:
June 2016
Length:
45 weeks
Internship:
15 weeks
Location:
Stockholm
Apply by:
April 13th, 2015
Look around and you will realize the world is in motion. From stunning game graphics to complex CGI in hollywood movies, the rising popularity of media rich content cannot be ignored, and motion graphics is leading that change having proved to be an integral part of digital experiences today. This is where you advance your skills in animation and motion graphics; from idea and concept to design and execution.
Great digital experiences capture its audience's imagination. You see the glint of excitement in their eyes and the audible gasp of wonder as their mind temporarily suspended in disbelief and amazement. These experiences are often taken to such heights with the aid of motion graphics and animation.
The program is designed to fuse elements of classical animation, drawing, and design with 2D and 3D graphics for video, film, internet, and mobile solutions to arm you with an array of skills and experiences necessary for a career in motion graphics and animation.
In addition to creating breathtaking motion graphics, you will also learn to create concepts based on storytelling, develop a capacity in understanding design and branding.
At Hyper Island, you will be immersed collaborative and high-energy learning environments that mirror the modern workplace dynamics. Surrounded by a diverse set of talent and industry experts from all over the world, you will get a chance to create solutions based on real briefs that set by real clients.
You will also be challenged grow both professionally and personally by constantly acquiring new tools and knowledge to develop your abilities.
The program allows you to work with industry professionals, drawing on their insight and experience. By the time you graduate you would have a wide array of skills and knowledge to draw from, prepared to launch or upgrade an exciting career as an animator, motion graphics artist.
Guides:
In order to give you a better taste of what life is like in one of our hubs we've put together some guides. Click to view and download the guides below.
Stockholm
Karlskrona
Internship
During your time at Hyper Island you will undertake an internship, most likely with one of the 600 companies in Hyper Island's global network. Your internship will give you on-the-job opportunities, industry experience, and access to international contacts.
Our global community
Hola, Bonjour, Hej! While English is the working language at Hyper Island, people join us from all over the world. We currently host talented internationals from 19 different countries and counting.
What you learn
Storytelling and presentation skills
Conceptualization, animation and Motion Graphics
Basic animation techniques
Treatment design
Branding in Motion Graphics
Client relations
Entrepreneurship
Digital understanding, in each of this program's various modules
Group dynamics, self-leadership and problem-solving
Infinite career possibilities
Create innovative digital solutions.
Develop ideas, concepts, designs, functions and technologies for different platforms.
Create 2D and 3D content for video, film, internet and mobile solutions.
Work at the convergence point between different kinds of media.
Work with conceptualization tools like treatments, storyboards and style frames.
Lead a creative process.
Understanding of editing and compositing.
Program fee
Nordic students
For persons with a legal residency in any of the Nordic countries (Sweden, Norway, Denmark, Finland, Iceland or Faeroe Islands), regardless of nationality or citizenship, it is possible to apply to one of the governmentally funded seats, i.e free of charge. Please note that applicants eligible for governmentally funded seats are also able to apply to International seats with a program fee. If you're interested, please add that request to the application form and we will contact you for more information.
International students
For International Students the 45-week program fee is 142,000 SEK.
Requirements
A minimum of one year (full time) previous work experiences in the field of digital design and/or development or equivalent skills acquired i.e. through previous studies.
High School Diploma or similar - or foreign equivalent.
All applicants need to verify English language proficiency.
Scholarship
Currently, there are no available scholarships.
A few words from the students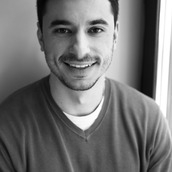 At Hyper Island I learned that curiosity and hard work pay off big time!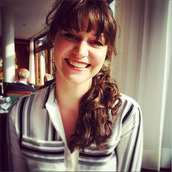 Hyper Island made me ready to take on the industry in a professional way.