Master Class

Digital Acceleration
An intensive course that will change how you think about digital communications. Learn how to navigate through a complex business landscape, engage customers and expand your reach.
Engage and grow your network
In the Master Class Digital Acceleration you'll cover the key elements of digital communications, learn about the networked society, and understand the implications on business, customer growth, and tools & tactics for change.
You will identify and seize new opportunities through interactive sessions with digital experts, hands-on collaborative workshops, and lively discussions with peers. All of it is focused on helping you to apply new knowledge and insights into your daily work.
The class has been designed for a broad range of professionals who use communications as a tool for engaging with customers, clients, and building relationships: Account Managers, Copywriters, Creative Directors, Brand/Communications/Marketing Managers, Heads of Digital/Sales/Strategy.
All Master Classes are generally run in English. Except for classes run in Brazil which will be held in Portuguese.
Get the Mindset
Wrap your head around key principles of the digital era. Develop an understanding of how networks, communication channels, and consumer behaviors are changing.
Get the Insights
Learn from the best, with case studies and cutting-edge approaches presented by industry leaders.
Get the Tools
Explore the digital tools, methods, and tactics that will help you to make change happen when you're back at work.
Get Ongoing Support
Your learning journey continues after the two days with curated content from Hyper Island, an online group session with your facilitator, and an individual follow-up call to support you in implementing your learning.
What You'll Learn
This course covers key elements of communications in a digital world. It will help you apply new knowledge and insights into your daily work.
You'll learn about the digitally networked society and its implications for business, focus on opportunities for growth in communications, and understand the tools and tactics that drive change.
Download syllabus
Embrace a New Logic
Broaden your thinking about digital communications and understand disruption in your industry.
Understand Customer Needs
Explore how to build deeper customer relationships in a digital world.
Discover Tactics for Growth & Engagement
Activate and expand networks to reach your business goals with new communications methods.
Move From Insight to Action
Find the right tools to make the most of the emerging digital opportunities.
Digital Experts
You will be challenged and inspired by industry leaders, and learn just as much from your fellow participants in collaborative practical workshops.

Hyper Island Methodology
Our proven learning methodology has been honed over 20 years. Expert Hyper Island facilitators custom design each delivery of the course to maximise learning and its practical application.

Tools For Learning
You'll leave with an expanded professional toolbox and methods for embedding the learning into your daily work.
Hyper Island creates communities of trust and international collegiality around the themes of emerging technology, creativity, and innovation.
Stan Burgoyne
Global head of professional development, International Baccalaureate
We help these companies to learn
Learn from industry leaders
To keep our content fresh we have a large roster of industry leaders in our network. You'll learn key principles of digital communications from people like this.
Will McInnes
All of Will's work, including a book is focused around understanding how social networks and 'digital' are changing our world. Will is the global CMO at Brandwatch, a social data insights company, and a TEDx speaker.
Olle Svensson
Olle have worked with brands like H&M, FedEx, Virgin Atlantic, Adobe on everything from digital, brand, advertising, service design and social media from a strategic and tactical standpoint.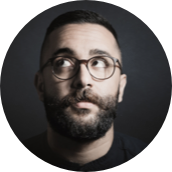 Ashkan Fardost
Dr. Ashkan Fardost is a scientist, entrepreneur and global speaker on how technology and digitalization affect industries, societies and human behavior.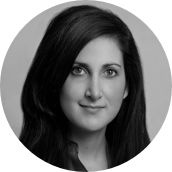 Rahaf Harfoush
Rahaf Harfoush is a Strategist, Digital Anthropologist, and Best-Selling Author who focuses on the intersections between emerging technology, innovation, and digital culture.
Ask us anything
If you have any questions or need more advice on what the course can offer, we are here to help.
Can't find the answer you're looking for?
CONTACT Admissions
What is the total time commitment?

Two or three consecutive 9 hours days (depending on the location). Plus a short pre-course survey to ensure that we take your expectations into account. After the course, you can choose to participate in follow-up sessions, either in a group and/or individually, included as part of the course fee.

Are there any entry requirements?

No. We just ask you to come with an open mind and a willingness to learn.

Who would benefit most from this course?

A broad range of professionals who use communications as a tool for engaging with customers, clients, and building relationships.

What will I get when I complete the course?

A signed certificate of completion from Hyper Island. Access to the Hyper Island Master Class Alumni Facebook and LinkedIn groups. The continued learning support outlined above.

How many participants are there in a course?

The course group is made up of around 20-30 participants of various backgrounds.

Who will teach this course?

The delivery team consists of facilitators from Hyper Island and expert collaborators from our network. These experts are experienced professionals working in the industry.