Leading Teams

in the Digital Age
A 6-week online course that will help you and your team work better together, be more effective and reach your goals. Get the modern toolbelt for culture, collaboration and leadership in times of change and complexity.
Upcoming courses
Got questions?

Hi, I'm Johanna. Ask me anything about the course or about Hyper Island. Email me
Got questions?

Hi, I'm Johanna. Ask me anything about the course or about Hyper Island. Email me
Accelerate collaboration to seize your team's potential
Learn the essentials of effective teamwork, get support from our experts, see yourself and your team develop in real-time – and all while doing your job. Welcome to an online course that you'll actually complete.
Get the competence
Master and apply the building blocks of modern teamwork: Be more creative. Support colleagues. Handle conflict. Lead exceptional meetings. Collaborate and learn constantly. Have fun.
Get the confidence
Support and lead your team through good days and bad. Learn to navigate uncertainty, disruption and change. (Even if you're not the boss.)
Get the job done
Do what it is that you do, just better. Use your own work directly in the course. Test and apply new tools and approaches to develop your team and deliver results.
What you'll learn
You'll learn to be a better leader, collaborator and colleague, regardless of your role. And you'll create value for yourself, your team and your company.
We'll cover all the essentials of modern teamwork to set you up to thrive in the changing workplace of today. You'll get tangible take-aways on all levels; from mindset, mental models and new ways of working, to cases, tools and tactics you can apply directly at work.
Download the syllabus
Blueprints for the Future of Work
Understand how workplaces are changing, what modern teamwork looks like and how to apply it
Self-Awareness for Collaboration
Strengthen your self-awareness to work effectively with others and get more done
Enablers of High Performing Teams
Learn techniques for building culture that accelerates your team toward its goals
Toolbox for Meetings & Workshops
Apply ready-to-use tools to make your team more creative and effective
Facilitation and Coaching Essentials
Techniques to empower and bring out the best in your colleagues and clients
Take it Beyond the Team
Inspiration to lead by example and influence culture beyond your team
How you'll learn
The course is fully flexible, with only one fixed weekly session, leaving the rest tailored to your schedule. Expect to spend 5-7 hours per week.


Learn with peers from around the world
An open online learning environment that encourage and facilitates dialogue, discussion and feedback.
Weekly Challenges
Learn by doing: put ideas and tools into practice with weekly challenges to build your competence.
Tools, Videos and Resources
For each module we curate the best learning materials to support you to apply the tools in action.
Live webinars
Sessions with course leaders to troubleshoot your hurdles and support your progress. Join live or watch the recording on your own time.
It's a fun, high energy way of rethinking organisational culture, getting to know some fabulous new friends in the business and having the luxury of getting to know yourself better.
Sarah Speake
Director Of Commercial Marketing & Research, ITV (Participant at Hyper Island leadership and culture programs)
The team
The course is led by a team of experienced facilitators and thought leaders from the Hyper Island network. You'll learn key principles of effective teamwork from people like this.
Johanna Olsson: Course Leader
Learning designer and facilitator passionate about creating positive change through leadership, team culture and personal growth.
Alison Coward: Teamwork Innovator
Strategic collaboration consultant helping teams to design new ways of working to do their best work together as Founder at Bracket.
Jamie Black: Sense Maker
Strategist encouraging broad exploration of what diversity can be and the role we play in harnessing it through our unique contributions as individuals.
Åsa Höistad Jonsgården: Group Dynamics Guru
Certified facilitator of groups and teams helping them to navigate how to work together more effectively to achieve results and fulfilment.
I feel I am better prepared for upcoming changes and challenges and I am looking forward to implementing new ideas.
Jynse CremersAcademic Director, University College Howest
I am more confident and I have a better toolbox to address and resolve team issues and cultural problems.
Simon RöderCampaign Manager, Swedish Social Democratic Youth League
Alumni from our leadership and culture trainings include
From the team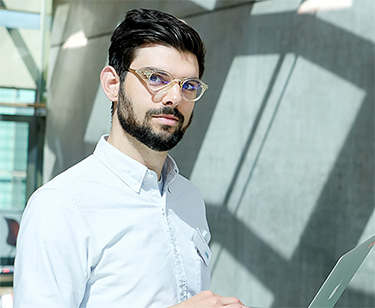 By learning to build strong culture and foster effective collaboration, you can expect your team to get stuck less, deliver more, and continue to grow stronger over time.
Alex Neuman
Head of Learning Design at Hyper Island
Ask us anything
If you have any question or need advise on what the course can offer and if it's a good fit for you we are here to help.


Can't find the answer you're looking for?
Get in touch
I'm not a formal manager/leader. Can I still take this course?

Yes. This course is for anyone who leads projects, meetings, activities, etc. in a work context. It is for formal and informal leaders alike, with a focus on the traits of leadership that are not restricted to formal managers.

I've learned Hyper Island methodology and tools before. Will this be valuable for me?

Yes, the course will complement any previous Hyper Island experience, building on existing knowledge and putting the focus on how to apply it at work.

How is my team involved via my participation in the course?

Your team needs to be aware and on board. Some weekly challenges will ask you to try out tools in a team context. For example, trying out a new workshop or meeting method. Participants should make their team members aware that they are taking the course, and get the team's buy-in to make the most of the practical nature of the course.

At what level is this course? Beginner, intermediate or expert?

This course can be relevant and valuable for participants on all levels. The course is designed to meet participants at the level they are at and support their development. You do not need to be a formal leader/manager to take this course.

Do I get a certificate?

Yes participants get a certificate of completion if they hand in their 6 weekly reflection journals. The reflection journal is essentially a diary of what you learn in the course and how it relates to you.

I work full-time, can I take this course?

Yes. The course is designed to be flexible to your schedules. The course will require you to spend 5-7 hours per week.

Each week participants are expected to report their progress by sharing a simple written reflection on the course content covered that week. To complete the course you need to hand in all 6 reports.

Are there any prerequisites for this course?

Participants must be actively working with some type of team or teams. These teams could be formal or informal, co-located or remote, etc. Consultants and freelancers may consider using client/project teams for the practical tasks in the course.

Are there specific dates and times that I need to be available?

The majority of the course content and tasks are available for you to go through any time you choose during the week, with the exception of a weekly one-hour webinar session which is scheduled on Thursdays 3-4pm CET.