The role of empathy in organizational change
Are you finding it difficult to get people on board for the change you are driving? I know I have. But I've learned that empathy is the key tool to create engagement for change.
In a dream world, Driving Transformation goes smoothly. You define your new culture, process or direction. People quickly adapt and contribute without any resistance. Unfortunately, that is often not the case. Why? Because Driving Transformation is about facilitating people to act and think in new ways and with people comes complexity. Different needs, beliefs, fears, and motivations emerge continuously.
There isn't one solution or one process to make change happen, rather there are principles that can help us, Change Leaders, make sure we are working from a place of empathy.


Chip Heath, writer of : How to Change Things When Change Is Hard
Let me tell you a little story about Hyper Island – an institute for progressive learning.
Five years ago we began hearing of new customer needs and saw rapid changes in our competitive landscape. More and more players started offering alternative educations solutions – such as e-learning.
Technology and change have always been big components of our DNA and even though they were, adapting to this market shift was big to us. (I'll tell you why later). Nevertheless, we went ahead with an internal initiative to explore the potential of e-learning for our own business offerings and I was appointed to drive this change.
I began by asking, "So, what do you think e-learning could mean to Hyper Island?"
The reactions I got were closed and people were disengaged. They shared: "Our learning methodology only works for face to face experiences. This is not relevant to us" or "Online training have dropout rates of 90% and there is no quality and impact in that format."
I was puzzled and a bit frustrated, thinking to myself "How is almost no one in this innovative company curious to explore the potential in this?" In reflection, I realized (partly from my fruitful dialogues with one of our founders, Jonathan Briggs) that if we wanted people to join this process, we needed to phrase our questions differently. We needed to reshape the situation.
Because if I observed their responses from a place of empathy they told me this – our learning methodology could not be threatened in this exploration. I agreed with that but took it for granted. And, I realized we were not all on the same page and this insight became crucial.
We reshaped the situation and tried again.
This time we created cross-functional experiments with people from the organization globally. During one intensive week they were asked to collaborate virtually and prototype solutions to the question "How might technology strengthen and support our methodology and learning experience?". What we found was that when people were able to build on something they held close to their hearts, instead of having to defend or protect it, a wider willingness to contribute presented itself.
Today our online courses are our fastest growing business area. They stay true to our methodology; experience based learning, collaboration and self-discovery. Our latest online course, Driving Transformation had a 5% dropout rate and as much as 79 NPS.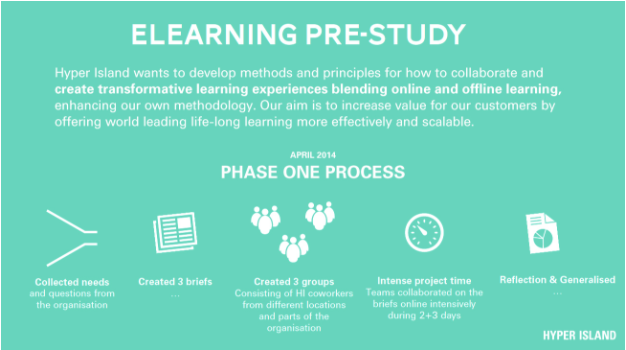 Too often, people who "drive" change ignore negative responses and urge people to "just get on with it and do it"
There is rarely any consideration of their "situation". It's easy to get into the blame game and think "They are incompetent", "They are lazy", "They don't get it". But actually, if people resist joining a change process it might be because they don't get why it needs to happen, or what the change means to them. They might believe what you are driving will have a negative impact. Maybe they don't even trust you yet. And that is your responsibility as a Change Leader to work out.
If you meet resistance it's more likely a situation problem than a people problem
We learned that solving those situational problems effectively requires a great deal of empathy. It is the only true way to breakthrough and we get there by continuously listening and adapting situations for others to come onboard. With this in mind, let's explore some principles that honor the perspectives of others and help us move through change with greater ease.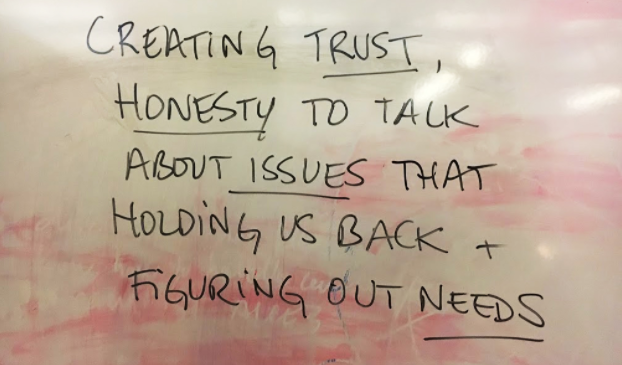 Principle #1. Assume it's a situation problem and seek to empathize
Empathy is about understanding another's thought pattern, emotions and how they make sense of their world. "Putting yourself in their shoes" helps gain an important understanding of their perspectives and of the contexts in which they work.
Imagine the different types of people that will be affected by your change process/project and ask yourself:
What are their incentives to change?
What are their beliefs that might be supportive or harmful for the change to happen?
What are their fears, frustrations, and obstacles with the change?
What mindsets and competencies do they need to be able to join the change?
What kind of processes and structure to do they need?
Most of your answers to the questions above will most likely be your assumptions but it's an important first step to beginning to understand where they are.
Principle #2. Create space to listen and dare to hear what you don't want to hear
Get out, speak to people about the change and create space to listen. Listen to learn about what they have to say, otherwise, your ears will be tuned to support any bias you hold. Remember, people are more likely to listen to you when they feel listened to – the more you listen, the more you learn about the needs they face with the change.
How can you do this? Here are some simple ways:
If you haven't started your change process across your organization yet, start by sharing at a smaller scale (over coffee or lunch, or at a team meeting for example) and observe how people react to what you share.
If you are in the middle of a change process you can set up "sharing workshops" where people get to share; What they feel excited about and what they need to better understand. First in smaller groups (2-3 each) and then let them share in a bigger group. You can do this as part of existing meetings. Steal 15-20 min.
Sometimes people just need to air what's on their mind. There are no actions to take here other than to listen.
Principle #3. Reflect and reshape the situation
One of the 10 big mistakes in change is: "Ignoring how environment shapes behaviors," says Dr. BJ Fogg, from Stanford University. In this case, the environment is equal to how you frame the situation.
You can always try to reshape a given situation based on the insights you get when listening. And with those insights, you can ask yourself:
Can you redefine the driving question or purpose of the change process, to create it more motivating?
Can you invite people to be part of the solution?
Can you help them understand in what way this will be valuable for them?
Can you support them with training, tools or other support?
These three principles all support our ability to step out from forcing and blaming into understanding and engaging. As a change facilitator, I believe it's our core skill to continuously practice and evolve.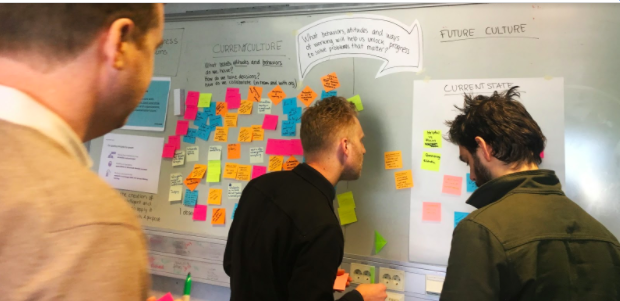 ---
So to sum it up; Driving Transformation is about facilitating people to act and think differently and empathy is one of the key tools to create engagement for change. So continuously ask yourself:
Who will be/is affected by this change?
What are their different needs, fears, beliefs, and motivations?
How can I reframe the situation to better meet their different needs and create engagement to the change?
---
Join a global group of change leaders working hands-on with their business transformation. Work on your own change case with feedback, coaching, and peer-collaboration. This intensive 6-week online program will equip you to accelerate change in your business.
Join the driving-transformation Program
---
About the Author
This article was written by Bella Funck.
Bella is working as the Director of Development & Customer Experience at Hyper Island.
She is a visionary doer that loves to empower people to lead change, both within and without themselves.
Bella is an alumni from Hyper Island's Digital Media Creative program (2002), in Sweden.