Designing a life from curiosity, enthusiasm and hard work that comes naturally
What a 25 year old inventor learnt about designing a life
What a 25-year-old inventor learned about designing a life
The Classic High Achiever
It's a good bet that Simone Giertz's developing years would have many parents smile with just a hint of envy. Driven, great at school, highly ambitious.
Straight As in school? Check.
Scoring a key role in the working world before your early 20s? Check.
Venturing to China alone at 16 for an exchange program? … Maybe not
But you get the picture, Simone was well on her way by many standards, always having it in her to square up to the hard things, pushing herself further.
A Tale of Two Driving Forces that we all face
Interestingly, an alternative way of life was gently tugging at her attention, vying for time alongside her drive and pursuit to be the 'very best'. Simone enjoyed being a maker, crafting things, while increasingly desired to embark on her very own curiosity trips in making, whether it be putting disparate parts together or 'tinkering with hardware & software while eagerly observing what emerges'. That sense of being free, experimenting freely is truly liberating in what it means to be human, but often has fear for the company. Is there any future in this? How do I get to my goal of becoming…? We all have those feelings. So too Simone. She took the leap.
Making time for these escapades of listening to her curiosities, building on it without any rational pressure or expected returns were what allowed this beautiful thing to gradually grow, and importantly to define her driving force and life experiences.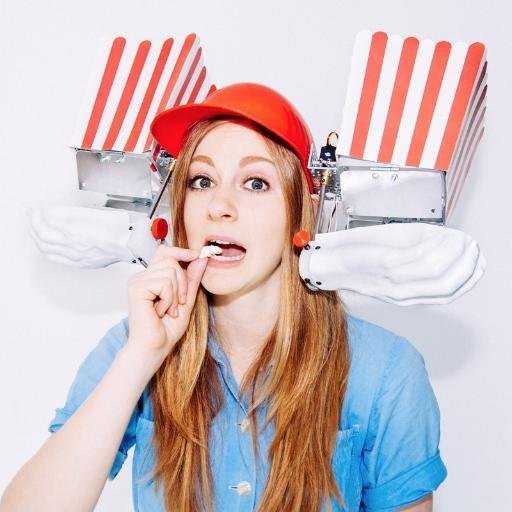 "It's funny how we feel extremely guilty allowing ourselves time to experiment with and develop what we feel curious, enthusiastic about", she laments … "while we think nothing of how much time we put on social media or tv, for instance."
The Hyper Island Chapter
As they say, you can only trace the dots looking backward. One morning, while casually browsing the net, Simone discovered that Hyper Island was still accepting last-minute applications to our full-time programs, mulled over it quickly, got on the phone and as luck would have had it, got herself enrolled.
Challenging herself constantly with different projects, in deliberate team settings working toward delivering solutions for different companies left a huge impression on Simone during her Hyper Island journey. It was the 'real thing'.
"The Hyper Island experience is very much akin to an incubator that allows for time, psychological safety and space to slowly rediscover an innate curiosity, and crucially, working in teams on challenges that turns the initial spark of experimentation and enthusiasm into strengths, through continuous practice" reflects Simone.
At Hyper Island, she focussed wisely on her strength for building things, which she doubled down on with true gusto. Whether it was programming lines of codes for team projects or working on her Arduino hobbies during her free time, she began to find her place … one that positively energized her.
It was a totally different driving force from the pushy, must-dos energy she embraced prior. This made a world of difference.
What a job could be, and should be
Today, Simone shares her comical passion for building and experimenting with robots on her Youtube Channel.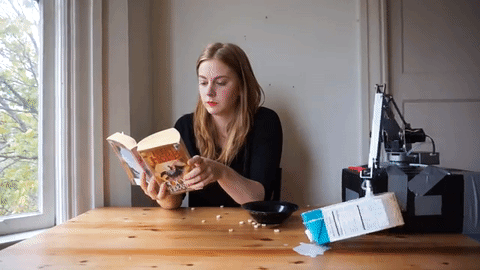 She also recently moved to sunny San Francisco to join Tested, a Youtube channel that takes an entertaining look at the stuff you love, from amazing technology, unbelievable maker projects, engineering masterpieces, delicious food, magical special effects, and much more.
She feels that embracing this new way of living and learning has led her to a 'job' (if you can call it that), that is tailored to fit her strengths and personality traits while providing the setting that would bring out her best self, which crucially for her would not have happened had she ignored the callings of the need to be curious and experiment.
Working hard, effort still forms the very core of things.
Despite now having a job that feels 'customized' just for her, Simone is adamant that she's working harder than ever before. Doing something you feel truly connected to will naturally spur you on to explore more, make more attempts at a truly meaningful impact while feeling generally accomplished with the process, throughout the highs and lows.
Parental support crucial
Not surprisingly, the right environment at home plays a crucial part in how we grow as individuals. Simone reflected on a relationship of trust and encouragement she enjoyed with her parents …
"My parents have always been very encouraging in getting me to explore freely, and to pursue what I felt enthusiastic about. My mom, for example, made me really feel okay to set aside time to experiment with stuff, without the pressure of a goal. It rubbed off on me, quite a bit!"
---
About Simone Giertz
Simone Giertz is an inventor.
She spends most of her time building shitty robots and running a Youtube Channel about robotics.
Recently, she moved to San Francisco to co-host, a Youtube Channel that takes a close look at tech, delicious food, and engineering pieces.
Simone is an alumni from Hyper Island's Digital Data Strategist program in Stockholm, Sweden.
Title Photo Credit : Tobias Björkgren