How work-based experiences can support your lifelong learning.
How do you bridge the gap between what you learn in education and the real-world application of it in industry?
Students often find the application of their learnings in a work environment is achievable mostly through one thing: real work experience. Let's look back to our experiences, do you remember following University, when it was difficult to find your desired role without experience? That situation still exists today, and graduates are often turned away for their lack of work experience. It's a common event, and it often leads us towards a career we hadn't chosen, but out of necessity were encouraged to pursue. How many lost graduates do you know? And would they say the debt of education was worth the outcome? There are also situations where graduates are successful, and in these cases, they may find themselves in a sink or swim situation, having to learn necessary skills while managing the day-to-day tasks.
What can bridge the gap between education and experience?
Immersive learning is integral to our learning experience – so much so that it's a part of our methodology here at Hyper Island. We combine action and learning into an experience through which students forget they are learning, stimulating their creativity. We empower students to lead the change, and that's why we design our programmes around live industry briefs.
"Our approach to education at Hyper Island is 'learning by doing' which means students learn by working on live projects in the same way as the workplace. This includes responding to real client briefs about real business challenges that exist now. With the world developing and changing so quickly, working with clients allows students to experience the constantly changing problems they face and develop skills in responding to that challenge in an innovative way." Max Larcombe, Global Head of Online Learning at Hyper Island.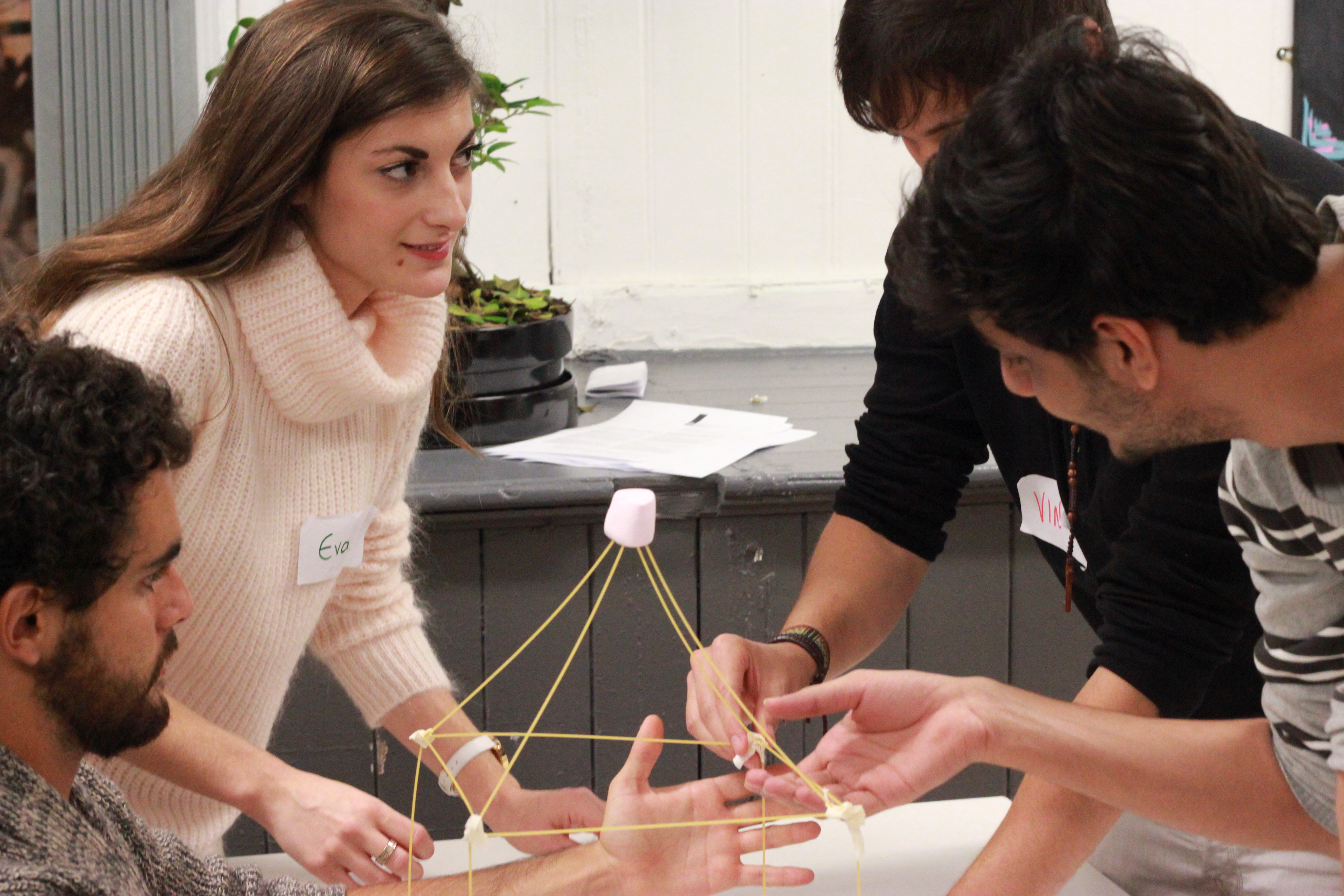 What is the Live Industry Brief?
It involves the following; global businesses on the cusp of disruption, an industry leader that takes a hands-on approach to coaching and one challenging brief. The final component: our students. Each module studied within the MA involves interactive talks. It involves workshops, and industry experts sharing their knowledge and experiences. But, it also has a very real-time, and real-world industry element to it, and that's where our live industry brief plays a part. The brief itself is a project that is tied closely to the module that it resides within. Global businesses, non-profit organisations, environmental movements, and social enterprises give our students challenging projects. Our students gain experiences in delivering live projects for global brands such as Unilever, for charities such as Greenpeace, public services such as the NHS and Transport For Greater Manchester. They give our students a unique chance to bring their ideas and disrupt industry or society using cutting edge technology and design.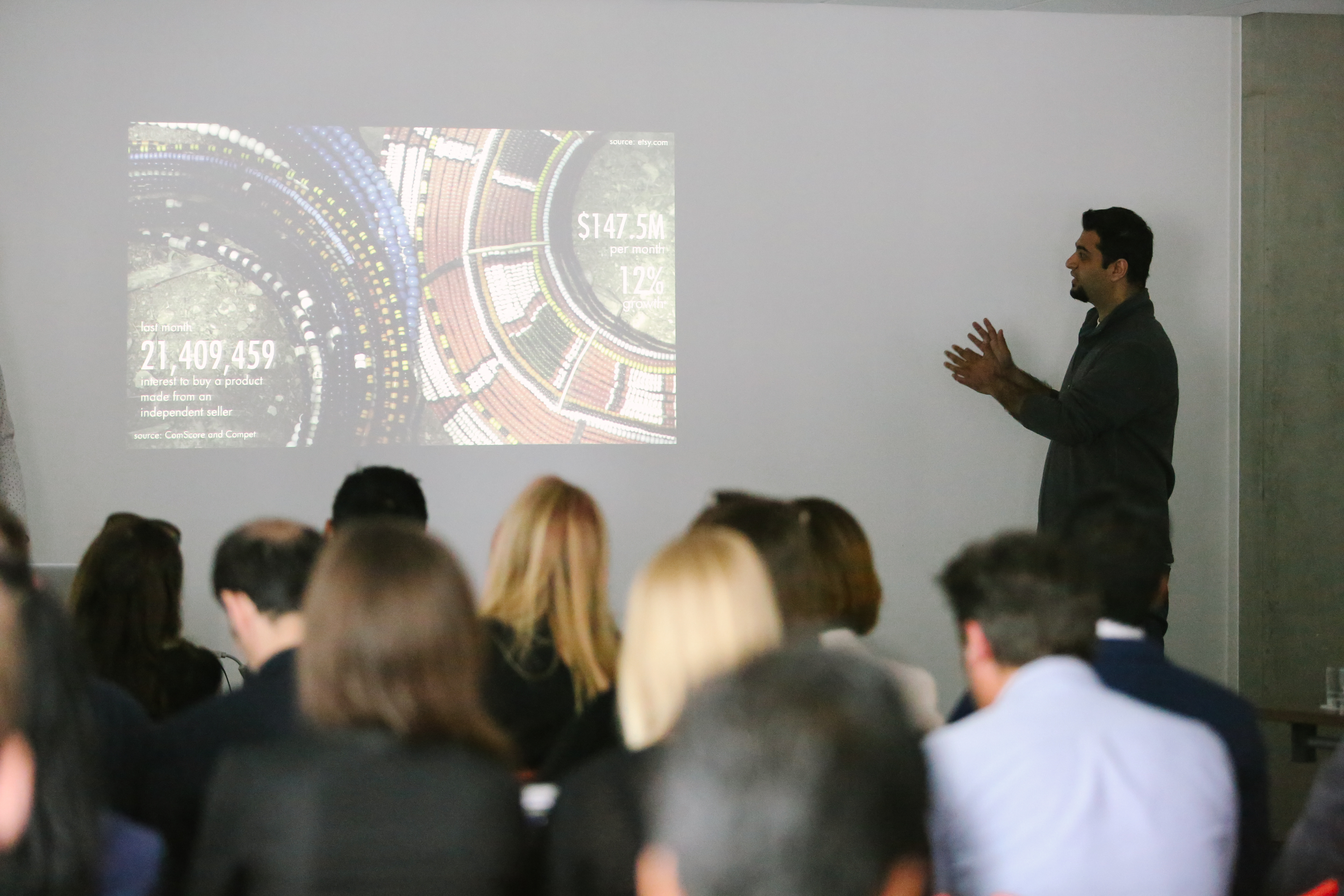 What skills are gained through the Live Industry Brief?
We replicate the real-world industry atmosphere. Students work in new teams, create a culture within them, overcome conflict, brainstorm, prototype and deliver projects as though they were given by a client within an agency or an in-house environment. Within our startup module, students form their teams to create a venture – many of which have transpired into real businesses.
Lauren Currie, former Programme Leader for our Digital Experience Design MA explains further: "Everything we do at Hyper Island is designed to reflect industry. Our industry leaders work with real clients to design briefs that challenge our students, the clients and the industry itself. Deadlines, conflict, feedback and implementation are all part of the process. As a result, our graduates leave with the confidence, skill-set and talent to build a career in a field that is constantly in flux."
Can the right relationships be as important as experience?
Alongside gaining real-world industry experience, students are given access to industry leaders who not only deliver talks and workshops, but mentor and coach them as they would within a workplace environment. A recent survey held by the central team in Stockholm, Sweden indicated that 67% of learning partners would hire their student group again. That speaks volumes about the importance of making valuable connections within the industry. And, the opportunities to network and create a circle of support within Hyper Island is endless. In addition, students form part of a Hyper Island family of alumni that act as a global support group extending beyond the Hyper Island MA Programme, and into the future.
Tash Willcocks, Head of Masters Europe, explains:
"Students are mentored by Industry leaders such as Mary Wallace – Associate Planning & Strategy Director at AKQA, Mike Ryan, Digital Futurist and Design & Innovation Consultant, and many more. They become part of a global network of industry leaders, joining their fellow alumni from Hyper Island Schools & bases in Stockholm, Manchester, Singapore, New York, Karlskrona & Sao Paulo. We encourage students to network and make friends within the industry. This is enabled by utilising our existing networks, but also creating and developing new ones through attending and running events such as learning labs, industry talks, GlobalJams, interviews and interacting confidently with people on a formal and social level."
Smaller work-based learning experiences add up to 'Real World Ready' students.
So, what does it all come down to? It's ensuring our students are 'Real World Ready'. We collaborate with thought leaders and experts to anticipate industry needs in a world where innovation drives disruption. While we may not be able to predict the future, we can support our students to be ready when it comes.
"Work-based training often gives the students a better understanding of how to apply their skills to real projects and tasks, learning through tutorials and remote briefs can give a good foundation, but action based learning, working on live briefs or client projects with real-time feedback makes you understand both the "how" and the "why" it brings the theory to life. When you work on something "real" in a team of professionals, mastering small tasks can give greater satisfaction than the final stage of an entire simulated project" Lewis Greener, Programme Manager, Digital Design Apprenticeship.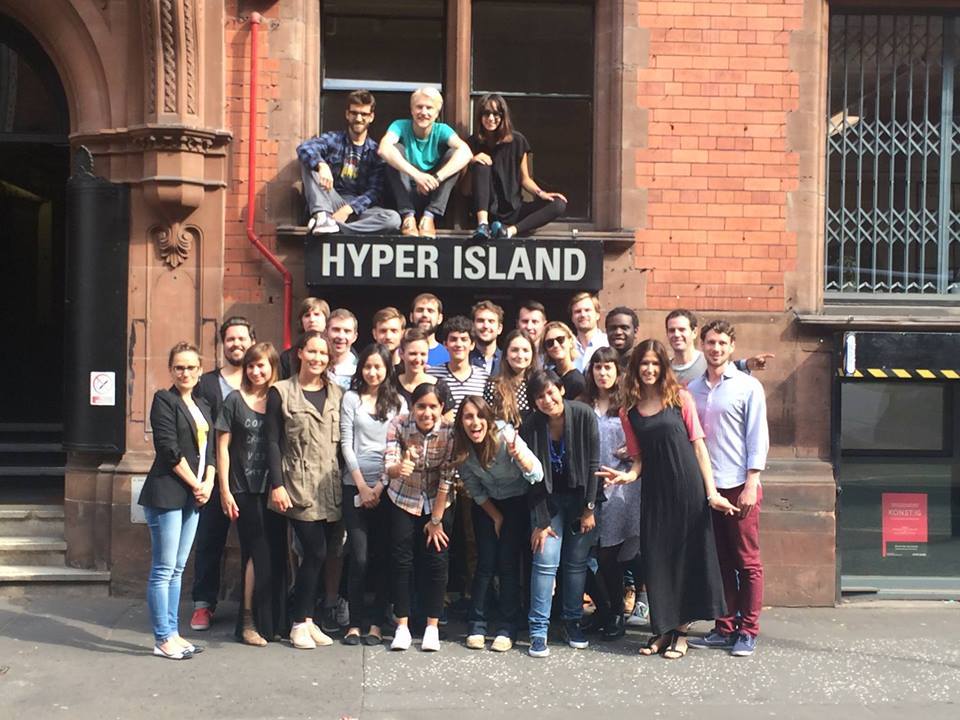 About Hyper Island Digital MA Programmes:
If you'd like to work on live projects that have potential to create change in your society or industry, be mentored by industry-renowned experts, and become part of a global alumni network; take the first step here.
If you'd just like to find out what life at Hyper Island in the UK is like, you can do so by following us on our Instagram or Facebook journeys.
"They'll come out of this being an interesting person; they'll have had exposure to so much technology, ideas and experiences that they'll have loads of interesting and relevant projects to talk about." Mike Ryan, Industry Leader.
"I can't wait for the DXD students to graduate so we can hire them" Christopher Lee Ball, Director of UX, DigitasLBi and Industry Leader.
---
We also hold MA Programmes in our Singapore and Sweden schools. Find out more and apply here.