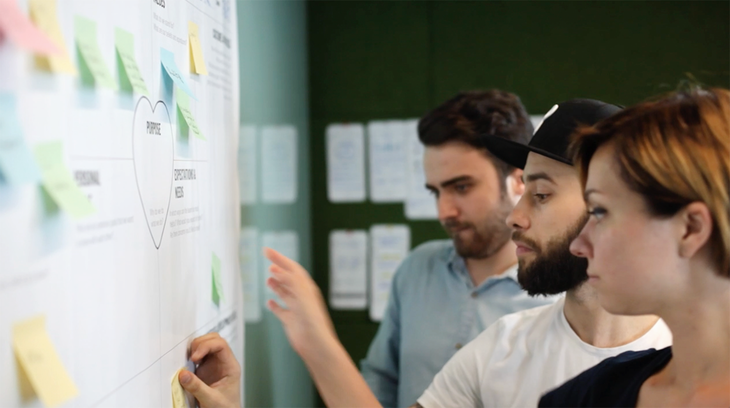 How to build team culture, bottom up
In this series Alex Ivanov helps you explore how you can develop team culture at your company, so you and your teammates are driven and happy.
The series covers key challenges and mechanics of team culture development, dig into existing tools and methods, and introduce Team Canvas, a tool that helps self-facilitate team alignment meetings and drive team culture change.
Over the next few weeks, we'll be covering how designing effective team culture can transform existing relationships in your team, get people more cohesive and productive, and gently resolve conflict.
Dive in to the series
Alex Ivanov is a strategic designer and facilitator, Hyper Island alumnus (Interactive Art Director 2013), and author of Team Canvas. As a designer, he is working with companies to create, define and validate minimal viable products. He likes working with flat, self-organized teams, and spends quite some time facilitating groups and mentoring startups.