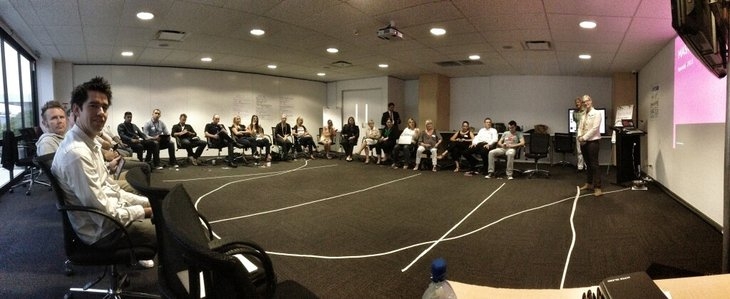 Playing is the new way of working. Avoid #FOMO and party freely as Hyper Island shows you how to share your experience in Austin with ease. Join us for an interactive workshop that sets participants up with their very own crowdsourced presentation for the rest of the office. The group will discover the value of quality, collaborative storytelling on mobile, will acquire useful tools to support the transfer of knowledge within their organizations and learn how to create history in real time... In this case SXSW 2014.
RSVP (limited availability)
Hyper Island SXSW
Logistics
Date: Saturday, March 8, 2014
Time: 3pm
Where: GDS&M HQ in the Alpha Room, 828 W. 6th Street, Austin 78703. Cross streets are 6th Street, between Wood and Henderson Streets.

Party with Hyper Island
While you're out, celebrate with us! We're throwing a party with our friends at Backyard Productions and Optimus on March 10 @ 10pm. It's at The Continental Club on S. Congress Ave. Must RSVP to join! Performances by Dale Watson and the Whiskey Sisters.
Direct all questions to
Jaclyn Ciamillo
Global Partnership Director
+1 631 942 8031
jaclyn.ciamillo@hyperisland.com