Social Media

Marketing
A three-day intensive course where you will learn how to lead your target group through your conversion funnel by creating interactions and engagement in your social media channels.
Upcoming courses
Got questions?

Hi, I'm Pernilla. Ask me anything about the Social Lab or Hyper Island. Email me or Book a phone call
Drive growth and value using social media
Explore and practice the techniques driving growth and value in your business using social media channels and content strategies. Navigate social contexts locally and globally and explore platforms, technologies, and trends.
Guided by professional speakers and facilitators, you will get hands-on working with real business cases.
Get the competence
Effectively integrate social media content into existing communication platforms and campaigns to increase conversion.
Get the confidence
Create social media strategies that enable conversion through customer interactions and engagement.
Get the job done
Hands on workshops with peers and multidisciplinary professionals, tools and real business challanges will help you implement your learnings and bring them home to your own business.
What you'll learn
This course is for you who wishes to accelerate your skills within social media and develop a deeper understanding of ecosystems, customer behaviors and how to guide your target group through your conversion funnel by creating interactions and engagement in your social media channels.
Download the syllabus
Navigate social contexts locally and globally
Identify and differentiate platforms, technologies and trends to adapt your social media presence to different target groups.
Identify target groups
Find and understand changes in consumer behaviors and learn how to work with different target groups to build engaged communities.
Consumer journey and communication
Learn how to plan and produce content for different stages of your content funnel and for different target groups. Effectively integrate social media into existing communication platforms and campaigns.
Plan and sell social projects
Create budgets and plan resources. Learn how to use and manage engagement, KPIs, social analytics, and visualization. Understand the legal and ethical aspects of social media.
How you'll learn
This is an experienced based course. You will take part in workshops and dive deep into actual business cases encouraging you to develop, test and iterate your ideas and solutions.


Peer Learning
Learn and get insights from other participants from different organizations and industries. By working together in groups you'll get new perspectives and insights through the collective intelligence of the group.
Solve hands on tasks
By working with actual business cases and creating strategies for Social Media you'll be equipped with the right knowledge, mindset, and tools to take your organization and team to the next level.
It get's you fired up to try new things and give you tools and ideas you can easily bring home and integrate into your daily work.
Martin Kiessling
Head of Digital Communication, Tele2
The team
The course is led by a team of experienced facilitators and thought leaders from the Hyper Island network. You'll learn key principles of effective teamwork from people like this.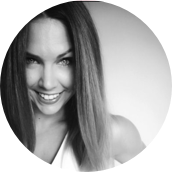 Sara Öhman Growth Ninja & Social Marketing Expert
Passionate about Social Psychology and Business Development. Highly valued and sought for by clients focusing on driving traffic and sales, mainly from social media, by setting up workflows within organizations aspiring to use digital as their main marketing channel.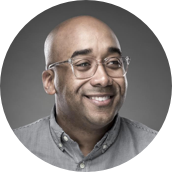 Marcus Collins Head of Social Engagement
Culturally curious thinker with an affinity for understanding the cognitive drivers and environmental factors that impact our behavior and socially connect us all. He loves putting ideas in the world and putting people in the world.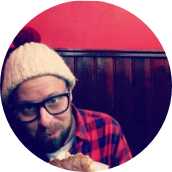 Thomas Björk Learning Designer & Facilitator
Creating and leading learning experiences around business, technology, creativity, culture as the lead facilitator for Master Classes in Hyper Island Sweden. Thomas is a true Data Guru - if you don't already like data, Thomas will make you love it.
These companies learn about digital marketing with us
From the students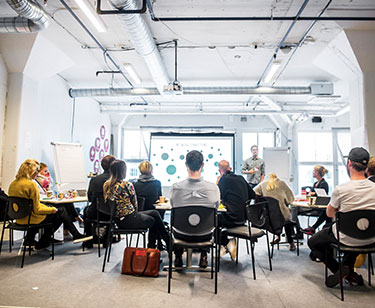 If there is only one place you can go for a learning experience on the insights of Social Media, this is it.
Janet, Digital/Social Media Strategist,
Singapore Press Holdings
Ask us anything
If you have any question or need advise on what the course can offer and if it's a good fit for you we are here to help.


Can't find the answer you're looking for?
Get in touch
Who is this course for?

The Social Media Marketing Course is designed for you who already work, or want to start working more efficient and qualitative using Social Media in your daily business to engage, grow your network and expand your target group.

At what level is this course? Beginner, intermediate or expert?

To get the most out of the course you need to have an understanding of how Social Media works, but you do not need to be an expert to participate.

What are the prerequisites for the course?

There are no prerequisites but basic experience in Social Media is recommended.

What is the price of the course?