Master Class

BusinessTransformation
Change starts here. Drive digital transformation and processes for tackling disruption in your industry.
Upcoming courses
Got questions?

Hi, I'm Nina. Ask me anything about our Master Class. Email me or Book a phone call
Transform your business
This course helps you to understand and tackle disruptive business challenges, to deliver new kinds of value for your customers.
Utilise the power of networks; learn diagnostic tools for rapid analysis; explore cutting-edge case studies; and implement a powerful transformation process in collaboration with other professionals.
Who will benefit from the class
The Master-Class is been designed for a broad range of professionals leading and working in any sector that is being disrupted by the digital revolution: Commercial Leadership, R&D, Innovation, Change Management, HR & Talent, Marketing and Business.
Take on disruption in your industry
Sort through the hype, identify meaningful trends, and explore your place in the rapidly changing business landscape.
Learn the process and use the tools
Learn and apply tools and methods for digital transformation process to case studies and your own business challenges.
Drive your business transformation
Leave with the confidence, knowledge and tools you need to become an agent of change in your organization.
What You'll Learn
This is an intensive 3-day course packed with fast-paced hands-on workshops, talks and discussions from business transformation experts, and action-oriented reflective exercises.
You'll learn the essentials of business transformation in a digital world. We'll teach you a simple process to help drive change and understand digital disruption. Learn how to see the big picture, map cultural trends, define new forms of value, build trust with users, and take practical actions towards change.
Download syllabus
Predict The Future
Start with the big picture. Explore how society is transforming and what the implications are for your industry. Work to identify key behaviours that will help your business to thrive in a rapidly-changing world.
Create New Value
Experiment with simple and practical tools to utilise the power of networks and digital assets. Develop new approaches for engaging with users in ways that define new forms of value to build deep engagement & loyalty.
Make It Happen
Package and pitch new business ideas, strategies, and propositions that will inspire and influence customers and colleagues. Prepare the first steps of action for making change happen in your own business.
Business Transformation Experts
You will be challenged and inspired by industry leaders, and learn just as much from your fellow participants in collaborative practical workshops.

Hyper Island Methodology
Our proven learning methodology has been honed over 20 years. Expert Hyper Island facilitators custom design each delivery of the course to maximise learning and its practical application.

Tools For Learning
You'll leave with an expanded professional toolbox and methods for embedding the learning into your daily work.
Totally transforming! A must have to accelerate the understanding of better ways to do business in this constantly changing world.
Ana Luisa Orbegoso
Innovation Director, Starscamp
Our past participants work for amazing companies and organisations
Learn from industry leaders
We bring together a range of industry speakers who each bring different insights and experience to our courses. You'll learn key principles of business transformation from people like this: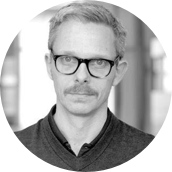 Anders Sjöstedt, Founder, Martinsson King
Anders has more than 20 years experience of building business incubators, coaching start-ups and supporting global corporations like IKEA, Nike, Mindshare, Condé Nast, Moët & Chandon.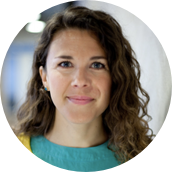 Bella Funck, The Purpose & Growth Master
Leading teams and business transformation with purpose and learning as a core vehicle for growth as Director of Customer & Network Experience at Hyper Island.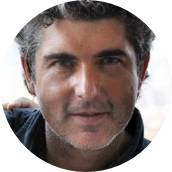 Inaki Escudero, Co Founder, Learning Gypsies
Iñaki has a lifelong relationship with innovation. As a Creative Director for Procter & Gamble for 18 years he has helped people and companies learn about innovation, mobile, and digital transformation.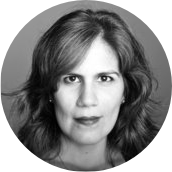 Hazel Swayne, Director of Tailored Learning
As an ex-advertising Creative Strategist, Hazel now uses her social media and mobile skills to develop programs to help organizations implement digital thinking and strategy to be future-ready.
Ask us anything
If you have any questions or need more advice on what the course can offer, we are here to help.
Can't find the answer you're looking for?
CONTACT Admissions
What is the total time commitment?

Two consecutive 9-hour days. Plus a short pre-course survey to ensure that we take your expectations into account. After the course you can choose to participate in follow-up sessions, either in a group and/or individually, included as part of the course fee.

Are there any entry requirements?

No. We just ask you to come with an open mind and a willingness to learn.

Who would benefit most from this course?

A broad range of professionals who use communications as a tool for engaging with customers, clients, and building relationships.

What will I get when I complete the course?

A signed certificate of completion from Hyper Island. Access to the Hyper Island Master Class Alumni Facebook and LinkedIn groups. The continued learning support outlined above.

How many participants are there in a course?

The course group is made up of around 20-30 participants of various backgrounds.

Who will teach this course?

The delivery team consists of facilitators from Hyper Island and expert collaborators from our network. These experts are experienced professionals working in the industry.

Who will benefit from the class?

The Master-Class is designed for a broad range of professionals leading and working in any sector that is being disrupted by the digital revolution: Commercial Leadership, R&D, Innovation, Change Management, HR & Talent, Marketing and Business.