Part-Time MA Digital

Management
Get the skills and knowledge you need to drive change in a digital world. Develop disruptive solutions to real business challenges.
Upcoming courses
Start and end dates: August 2018 - December 2019
Fees S$32,390.00 - Singaporeans/PR S$37,790.00 - non-Singaporeans
More information
Apply
Got questions?

Hi, I'm Paviter. Ask me anything about our school or this programme. Contact me.
Drive Change In A Digital World
Hyper Island's Master of Arts in Digital Management is for professionals and recent graduates who are looking to develop a mindset and equip themselves with the skills, understanding and knowledge to succeed in an increasingly connected world.
Designed in collaboration with industry experts, and accredited by Teesside University (UK), this master's programme is global, innovative and interdisciplinary.
Collaborative Learning Environment
You'll collaborate with peers and professionals on live business challenges. We will facilitate and encourage you to step out of your comfort zone and experiment in a safe environment.
Practical Application To Your Career
This is a project based Masters degree. You will work on live business challenges in class and apply what you learn back at work, as part of the entire journey.
Complements Your Busy Schedule
This part-time programme is designed to meet the time pressures and learning needs of busy professionals. You'll maximise your learning through a combination of on-campus days to allow you to get better at your job, while studying.
What you'll learn
The programme has three core modules, three electives from a choice of five and one independent research project. Industry experts lead the practical projects. You will learn through a range of interactive talks, hands-on workshops, team challenges and deep reflection. Each module is delivered in blocks of 4 days every 6 weeks.
This Masters is designed in such a way that it allows you apply what you have learned in the taught module and test out the ideas back in your workplace. This will extend your knowledge both of where the ideas come from and how other companies are using the ideas to gain competitive advantage.
ERF Registration number 201134762G Approval period: Sep 19 2017 - Sep 18 2021 Hyper Island Institute of Higher Education
Request more information
Foundation Days
Build your team and create a group culture, learn the Hyper Island methodology and develop skills to enhance your creativity.
Design Thinking
Explore Design Thinking tools and processes, and dig into related areas like service design and human-centered design to solve complex problems.
Digital Technologies
Understand the power of emerging digital technologies through theoretical discussions and hands-on workshops.
Business Transformation
Work with business development using cutting edge business modeling techniques, case studies, and user journeys.
Managing Projects and Teams
Navigate your way through complex agile processes and understand human behavior in teams.
Industry Specialisation Project (FinTech) Explore the technologies, companies, ideas and start-ups that are transforming the finance, payment and related industries including bitcoin, blockchain, sharing economy models and "company as a platform".
Future Mapping (Smart Cities) A deeper dive into the technologies and possibilities for the SmartCity of the future looking at the impact on businesses, work and family life. This will explore how the internet of things, big data, cognitive computing and intelligent agents enable new services and applications to change the way we study, shop, travel, manufacture and entertain ourselves in the cities of the future.
Industry Research Project
Find a problem in your industry and work to solve it. In place of the traditional Masters thesis you will identify a problem, prototype solutions, and share insights based on your research.
Learn by doing
We challenge you to grow personally and professionally by introducing new ways of thinking and learning. Our methodology focuses on the 'process' of education just as much as the 'content', and we use that approach to build powerful learning experiences.
Study while you work
Combine learning in school with learning at work. You'll spend campus days in Singapore, combined with research and tasks in your business and at home. All the time supported and inspired by Hyper Island programme leaders.
Solve real challenges
Focus on design and entrepreneurial challenges to develop and test the products and services of the future. You'll work individually and in teams on real briefs set by real clients.
This course has taken me outside of my comfort zone constantly in every module and has taught me how to deal with the fast changing digital world in my professional life.
Yoshinori Sakuno
Global Managing Director of doq®
A word from our students
It is an amazing luxury to be in a group like this. We share so much inspiration, coaching and knowledge together.
Lotta Schibbye Fredrikson
CEO @Hammer & Hanborg
Our graduates work for amazing companies and organisations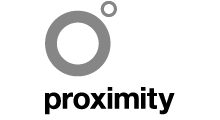 Ask us anything
If you have any questions or need more advice on what the course can offer, we are here to help.
Can't find the answer you're looking for?
CONTACT Admissions
What are the program requirements?

All applicants must hold a Bachelor's degree (typically a 2:1 or above or equivalent International qualification) or have a minimum of 3 years of significant and relevant professional experience at a level which demonstrates a sophisticated knowledge, understanding and application in their discipline evidenced via a portfolio of work. All applicants are interviewed to assess their suitability for the programme

Approval from your employer to release you for the study days and support your study during the course. You will need a letter of support from your employer to reflect this.

What does the program cost and do you offer any payment plans?

Registration Fee (non-refundable): SGD$535 (inclusive of GST)
Course Fee (Singaporeans/PRs): SGD$32 390 (inclusive of GST)
Course Fee (International/EP holders): SGD$37 790 (inclusive of GST)

They payment of the course fee is done in 3 separate instalments.

Can I take this program whilst working full-time?

Yes, the program is designed to be combined with full time work.

Are their specific dates I need to be available?

The part time study involves an average of 3 days every 4 weeks (Thu-Sat or Fri-Sun) on our Singapore campus, and you are required to participate in each session.

Do I need an IELTS English test?

If you are an applicant from a non-english speaking country outside of the EU, you will need to submit an IELTS score over 6.5. Read more here: http://takeielts.britishcouncil.org

What qualification will I gain from this program?

Following successful completion of the program, the student will receive a Master of Arts Degree in Digital Management, a qualification that is recognized worldwide. The program is designed in partnership with, and accredited by Teesside University.