Digital Strategy
A nine-session program that will give you the skills to navigate today's ever-changing digital world and business landscape.
Upcoming courses
Got questions?

Hi, I'm Pernilla. Ask me anything about our Master Class. Email me or Book a phone call
Dates next course, Stockholm, Mar 12th - May 17th 2018
Session 1, March 12 Mon 09:00-17:00 Session 2, March 13 Tue 09:00-17:00 Session 3, March 19 Mon 09:00-17.00 Session 4, March 26 Mon 09:00-17:00 Session 5, March 27 Tue 09:00-17:00 Session 6, April 16 Mon 09:00-17:00 Session 7, April 23 Mon 09:00-17:00 Session 8, April 24 Tue 09:00-17:00 Session 9, May 7 Mon 09:00-17:00
Explore, Learn and Implement the essentials of digital strategy
Sharpen your strategic mind and learn to accelerate in digital strategy. With support from professional speakers and facilitators, you will get the tools and skill sets needed to strive within change management, digital strategies, and teamwork.
Get the competence
Harness the transformative potential of digital to add value to your organization. Learn to plan for how to strategically work with innovation.
Get the confidence
Learn to navigate uncertainty, disruption, and change, and learn to do this with a digital mindset.
Get the job done
Test and apply new tools and approaches to develop your team and deliver results.
Understand the digital landscape and get familiar with transformative technologies such as AI, AR and Data.
What you'll learn
The Digital Strategy Course is built to be a learning journey. The journey will go from a broad perspective of what impact new technology has on the world as we know it, to zoom in on what challenges there are for each of you within our own context and what opportunities that might follow. We will explore processes, cultures and business models in order for each of you to strategically identify what needs doing in order to seize those opportunities.
Download the syllabus
Methodology and Team Building
An Introduction to the Hyper Island methodology and team building. These days will include a fast -paced series of presentations and collaborative workshops.
A New Logic: Setting the stage
Explore the impact digital has on today's communication and business models. Understand the networked world and what opportunities and challenges it brings.
Discovery
You will explore trends and reflect on their impact on society and your workplaces. Digging into user needs through the Jobs To Be Done method...
Digital Strategy?
Explore the meaning of what a digital strategy could be and what it means for your business.
Ideation and Prototyping
Explore different ideation methods based on insights and starts to build prototypes.
The Art of Facilitation
Techniques to design and facilitate workshops and processes.
Digital Tactics
An overview of the different channels and tools available. We look at how information is indexed and shared across the Internet and how we can use that to our advantage. How do we optimize our tactics for search engines and viral platforms.
Culture and Change
Explore the enablers of and barriers to change and how forward thinking organizations approach it in order to stay ahead of the curve in a landscape of rapid change.
Test & Validate
Direct test and validation followed by iterations of prototypes
Weekly Challenges
Learn by doing: put ideas and tools into practice, with weekly challenges to build your competence.
Peer Learning
By bringing out the collective intelligence of the group you'll get new perspectives and a culture focused mindset.
Tools, Videos and Resources
For each session, we curate the best learning materials to support you to apply the tools in action.
Range of industry leaders & speakers
There will be different speakers, who we will co-facilitate with to give you perspectives, skills, tools, and different mindsets.
We gained a good understanding of how to embrace digital and how to get a great group dynamics. This course is important if you want a foot-hold in a digital future.
Johan DePaoli
Art Director/Graphic Designer, Göteborg & Co
Learn from industry leaders
The course is led by a team of experienced Hyper Island facilitators.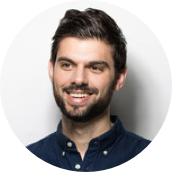 Johan Eriksson: The Learning Experience Designer & Facilitator
Creating and leading learning experiences around business, technology, creativity, culture as the lead facilitator for Master Classes in Hyper Island Sweden.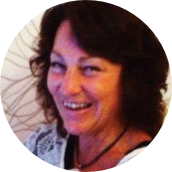 Louise Norrman: The Supporter
I enable individuals to take on active roles in self-development & linking their needs to the company's need for profitability. I aid people to find their drivers via personal development, self-awareness training, & behavior analysis.
Our Digital Strategy alumni work for companies like:








Ask us anything
If you have any question or need advice on what the course can offer, we are here to help.
Can't find the answer you're looking for?
CONTACT US
Who is this course for?

The course is designed for anyone who wants to super-charge their organization or team by making it more effective, collaborative and creative. The course is designed for leaders and team members in any organization.

At what level is this course? Beginner, intermediate or expert?

The course is targetted and designed at the beginner or intermediate level. We designed the course to kick start your digital strategy mindset

What is the price of the course?
View all FAQs