PROGRESS

YOUR CAREER
Join an interactive online course to get the tools, support and courage to take the next bold step in your career.
Upcoming courses
Got questions?

Hi I'm Nina Ask me anything about the Progress Your Career online course. contact me.
Feeling stuck in your career, searching for a new job or looking to reinvent your current one? Dare to take your next step!
The world of work is transforming rapidly, being reshaped by new technology, disruptive innovation and emerging industries. This change can be overwhelming but it's also full of opportunity. This course will help you unlock new self-insight, clarify your professional direction and take the first steps toward your dream job.
Get the clarity
Cut through the distraction and define your driving purpose, unique value, and new career strategy.
Get the tools
Learn mindsets, methods, and frameworks you can apply to continuously develop and lead a fulfilling career.
Take action
Dare to act! Get support and learn techniques to craft your plan and actually follow-through.
What you'll learn
You'll learn and apply a world-class toolbox for professional self-assessment, direction-setting, future planning, and taking action. Get what you need to succeed in that next bold step.
download the syllabus
Reflect & Assess Yourself
Reflect on where you are today and identify your biggest challenges and opportunities
Define your purpose
Articulate your drive and motivation as a key source of energy for professional progress
Envision the future
Scan industries, map opportunities and set ambitious goals short-term and long
Harness your value
Identify and package your core competences to tell the story of the unique value you can offer
Take action
Dare to do and take the brave first steps toward your vision for the future
How you'll learn
The course takes place over 4 weeks, with around 3-4 hours per week of focused work. On Sundays, there are live sessions where you meet inspirational speakers and course peers. In between, there are individual tasks to complete at your own pace.


Connect with peers from around the world
An open online learning environment with other participants from around the world. Here, we facilitate peer coaching, discussion and networking.
Career progress cookbook
The ultimate resource for unlocking career progress. It's filled with methods and templates to work through step-by-step and relevant articles to give you food for thought.
Individual Tasks and Reflections
To dig deeper into your mindset, value and create the clarity to define your next steps.
Live Sessions
Real-time sessions on Sundays full of inspiration by selected speakers and group exercises to learn from your peers.
Hyper Island taught me how to build my own confidence and go from inspiration to action. I learned that anything is achievable with hard work and a spirit of life-long learning.
Alvaro Boo
Hyper Island Masters Program Alumni
The team
The course is led by a team of experienced facilitators and thought leaders from the Hyper Island network.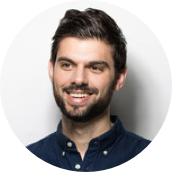 Alex Neuman: The Process Designer & Facilitator
Creating and leading learning programs around change, technology, creativity, culture, and business as Head of Learning Design at Hyper Island.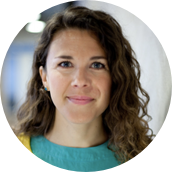 Bella Funck: The Purpose & Growth Master
Leading teams and business transformation with purpose and learning as a core vehicle for growth as Director of Customer & Network Experience at Hyper Island.
Ines Lopez: The Learning Designer and Coach As a program manager in our school in Stockholm she has supported students to define their drive and purpose in order to reach their full potential.
Alumni from our courses include
Ask us anything
If you have any question or need advise on what the course can offer and if it's a good fit for you we are here to help.


Can't find the answer you're looking for?
Get in touch
Who should take this course?

This course is for anyone looking take a bold step forward in their career. For example, you might be: uninspired or feeling stuck in your current job, unemployed or under-employed searching for the right next job or looking to make a significant career transition (a new industry, a new discpline) and looking for the right way to start. You could also be hungry to level-up in your current job by reinventing your role or going after a new role.

I'm not looking for a new job. Could this be for me?

Yes, if you're looking to somehow take a next step within your organization – reinventing your role or seeking a new one – the course will absolutely be relevant and valuable.

I've learned Hyper Island methodology and tools before. Will this be valuable for me?

Yes, the course will complement any previous Hyper Island experience, building on existing Hyper Island concepts and tools and putting the focus on how to apply them to your professional development.

What is the price of the course?

The early registration price is 300 USD. Payment must be made in full upon registration. VAT may apply depending on your country of residence.

I work full-time, can I take this course?

Yes. The live elements of the course are scheduled for Sundays, specifically to not conflict with most people's work hours. Expect 3-4 hours of focused work during each Sunday with 1-2 hours on your own time in-between.

Are there specific dates and times that I need to be available?

Live sessions will take place during the following dates/times:

March 11 - 14:30 - 16:30 CET March 18 - 14:30 - 16:30 CET April 1 - 14:30 - 16:30 CET

While you will get the most value from participating live during these live sessions, we understand that scheduling conflicts happen. All live sessions will be recorded and it will be possible to watch them as videos and complete all the same exercises on your own time.

Are there any prerequisites for this course?

Only a genuine motivation to make progress in your career. The course is designed so that the more you put in, the more you'll take away. It's not a "sit-back-and-listen" type of experience so engagement is the only must.

My employer doesn't know that I'm looking for a new job. Can I be anonymous?

Confidentiality is an important ground rule in the course. We expect participants not to share information about each other and Hyper Island will not share your information. If this is something you're especially concerned about, please contact us.

New FAQ question?