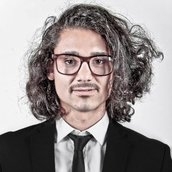 Sebastian Otarola
ProgramDigital Media Creative, 2013
Current OccupationHead of Innovation, NORD DDB
NationalityChile
Current LocationKarlskrona, Sweden
Making complicated things simple is my cup of tea.
Portfolio w/ a lot of projects
I'll add a quick-fix for this project-section and put down the URL to my site. It contains all the projects I've been involved in and some other "fun/good-to-do/nice-to-have" projects. Those fun/good-to-do/nice-to-have-projects are mainly calibration projects, to get an understanding on what's going on with the different softwares.