WALLY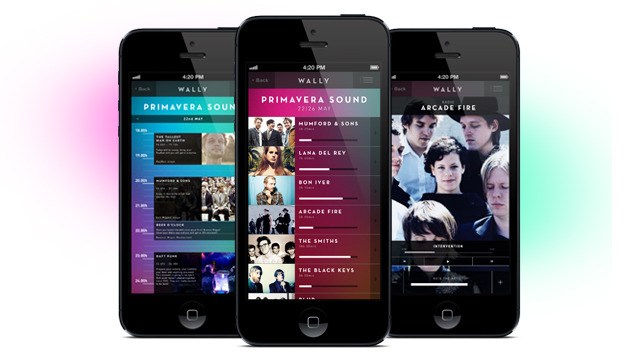 When you buy tickets for a music festival, you often know some of the groups that are playing but you don't know all of them, or even worse you don't know some of them and they could be your favourite new band.
With Wally you will be able to rate the bands that are playing in the festival, discover new artists and get a personalized schedule for the festival.
How it works?
Buy tickets for a festival.

Download Wally weeks before the festival starts.

Select the festival and Wally will create a playlist with the artists who are performing in the festival.

Keep your normal life, listen to the artist radio, and rate them.

Once you have rated most of the artists, you will be able to create your timetable for the festival that will allow you to see the bands that you like the most.

Print, email or export to your smart phone the timetable and enjoy!