The Red Bag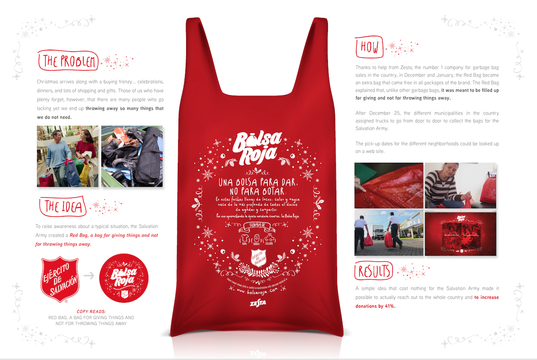 Direct marketing Christmas campaign for The Salvation Army. Christmas arrives with shopping malls, celebrations, dinners, and lots of gifts. Those of us who have plenty forget, however, that there are many people who go lacking yet we end up throwing away so many things that we do not need. To raise awareness about this situation, the Salvation Army created a Red Bag, a bag for giving things and not for throwing things away, and placed it inside of the most purchased garbage bags brands of the country.
JWT Creative Council selected this project as one of the best 2014 in Direct category.
A simple idea that cost nothing for the Salvation Army made it possible to actually reach out to the whole country and to increase donations by 41%.