Why the part-time MA in Digital Management is a collaborative program
We believe that all of our programs thrive on their collaborative elements. Our part-time MAs are tailored to be integrated into your work and personal life. How and why does this integration work?
Antonio, who works as Curator of Collections at Stockholm ArkDes, is currently studying the part-time MA in Digital Management at Hyper Island Stockholm. We talked to him about how to bring his learnings to work; combining family, job and studies and how he found his way to Hyper Island.
Antonio says he's passionate about two things: culture and craft. He's worked in Archives, Museums and culture organizations in Stockholm and London as well as having worked with building prototypes for architectural models. "I started building prototypes in my early 20s. Back then, everyone that wanted to go to art school had to gain professional experience. I started working in a model making workshop. We were 5 people there, working and preparing to go to different art schools. Back then, everything was analog."
Antonio was aiming to become a book and paper conservator and hence focussed mainly on cultural heritage theory during his educations. Afterward he went almost straight to London to work for the British Library. "I completely lost the craft part and working with my hands. It was the time when digitalisation was taking off, so I ended up doing a lot of process steering and controlling. That's when I discovered my interest for taking craft to a digital level and it's how I eventually ended up working here, at the Swedish Center for Architecture and Design. Even though I'm not an architect, I have an understanding of the profession and can help architects make their ideas a reality - especially due to my combined passion and understanding of culture and digital."
A need for facilitation and strategy tools
Antonio also worked as a Digital Strategist for The Swedish Museum of Natural History. It's during that time that he started feeling a need to learn more tools on facilitating digital strategy. "I had a need to work outside of the culture heritage sector and was looking for more ways to facilitate, be engage and look forward. While researching, I discovered Hyper Island.
After leaving the Natural History Museum, I went back to ArkDes and started looking for short courses on facilitation and strategy. And then - as simple as it sounds - I found Hyper Island on google."
Antonio wasn't looking for an MA program, but the more he discovered about the content, the more it made sense to him. He decided to take the leap and apply for the part-time MA in Digital Management instead of following his original plan to do short courses.
Learning the 'business mindset' and integrating it
"The part-time MA is integrated into your professional and personal life and it stretches over a longer period of time, so it's easy to build on your learnings. It's not a one-time experience. I found it interesting to discover a more business orientated approach. I wanted to be able to widen my opportunities. For that, I had to learn the 'business mindset' and discover tools for driving change and management. I felt like I needed that."
Antonio says, that you don't need to bring business to culture heritage, but business thinking can help you bring in approaches and raise issues in a way that make them more tangible. It's a different problem-solving approach that he and his colleagues are discovering now. "It's more direct, more applicable. And this is something my coworkers now sense about me now. I can help them achieve what they want faster by capturing their objectives better."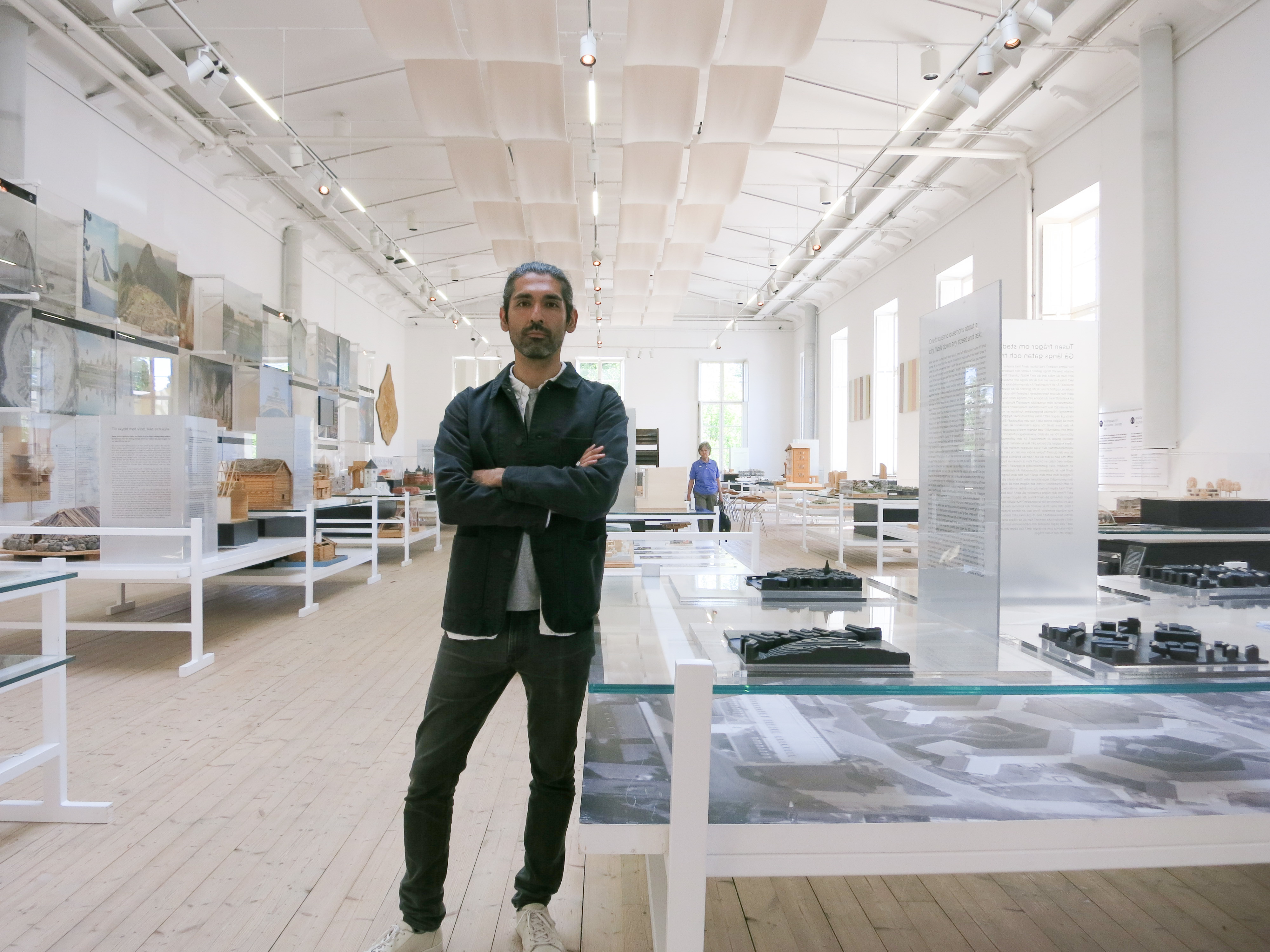 Living the learnings and combining job, family and studying
The part-time MA is structured specifically to make integration into your work-life easy. For example, between content blocks, there is group work that helps you apply content in a practical context. According to Antonio, you don't need to apply the exact learnings at your workplace to benefit from the course. "I've been applying the learned management thinking, self-leadership, the opportunities in digital, how to facilitate...there are so many facets of learning that you can use instantly in your work and personal life."
For Antonio, being generous with his learnings is the key to balancing his work and his studies. "I try to inspire them and help them see that I go to Hyper Island to build knowledge not just for myself. That way I get space and time at my workplace to spend on my studies. People know what I'm up to and I share my learnings with them. It gives me room to focus on both studies and my job and it builds tolerance for the instances I do need to flex out to attend a study session. I very much try to make clear to everyone that there's something good coming out of my studies."
Antonio has two young children, 5 and 2 years old, that live very much in the moment and hence help him focus in their own way. "I can let go of both Hyper Island and the job for a while when I'm with them. I don't try to mix any of my responsibilities too much, even though I try to do my studying continuously. I don't want to do anything last minute or all at once. I try to keep momentum by doing a little bit every day."
Antonio estimates that he spends a little over 10h a week on Hyper Island things, such as reading, writing, reflecting, researching or prototyping. "It can be a lot of things but they are easy to integrate. Sometimes I sit on a Saturday and it adds up. I'm the kind of person that does little at the time. As a parent, you are constantly on a time budget, so you can't do all-nighters you NEED to do a little bit every now and then. It has been working well for me."
Learning outcomes in real-life
"I discovered a lot more about informal powers, how to be a better influencer or change agent. It's a lot about the soft skills for me and what learning outcomes you will have, depends substantially on the industry you're in, your organization and who you are. I've been getting a lot of energy back from everyone around me since I started bringing in new ideas from Hyper Island."
Antonio even brought a classmate from Hyper Island into a project at his job when they were looking for help with their brand. He says that it was beneficial for all and felt much like a case study. "My coworkers got new ideas, my classmate got a great project and I got to be an ambassador for my learnings."
For Antonio, the training you receive in storytelling, pitching, and influencing at Hyper Island is beneficial for anyone in laying foundations for what they want to achieve. "Many skills can be incorporated into your daily life at work and at home. The better you get at applying the learned skills, the more you get out of your learnings. That's why I believe you can't do it on your own or for yourself. You need to engage others and because of that, you get so much more out of it. The part-time MA is a collaborative program."