Are you a progressmaker? One of those people who drives transformation in your organisation or society? Who puts your all into making change happen? I know I am. And I know it takes a lot of energy. And no matter how valuable it is to slice change into sprints, I have realized that I need to frame sprints with a long distance mindset.
As a progressmaker you need to stop using your energy as if the change you want to accomplish is a shift from A to B. A sprint of change. A bite of an elephant. It will literally wear you out. Instead, the key is to cultivate an acceptance that change is the new normal, it's your everyday business.
In this exciting mayhem of complexity and change, it´s equally important to stay committed to your own personal sustainability as you work to shape your organization's or community's future.
The passionate progressmaker
Let's unpack this idea of the "progressmaker"? Who are we and what are our traits?
A progressmaker want to solve problems that matter. They are committed to a cause and a purpose they believe will have a positive impact beyond themselves. And they act from a grounded set of values. Most importantly, they are committed to change, no matter what resistance comes their way – and the resistance will come, both from within and without!
The challenge of being a progressmaker today is that our society (globally) has not yet adapted or learned how to handle the complexity and intense speed of change.
Here is my story.
Behind one sprint waits another
For the last couple of years I've been driving change at Hyper Island. I've been incubating the future, pushing new ways of working and championing the importance of purpose as the vehicle for growth. During these years we as a company have gone through quite a lot of change, just like any other company in times of disruption. I've learned a lot, from both failures and successes, and one main take away is the value of working in sprints.
I started to adapt the a sprint mindset onto change, and used my full-on energy for intense period of times. I was so committed to a vision of where we were heading. In the beginning, I thought to myself, "Let's just get this new business profitable, let's put things (like my life) on hold during this phase! It's fun, it will have impact and it's just a couple of weeks, then it will get back to "normal" again". Nothing strange with that, it's how it used to be right? But I'll tell you: it will not get back to normal. Behind one sprint waits another, and then another on top of that.
After a year, sprints became phases and, I said, "I just need to continue running for a little while longer. Three more months, then the new organization will have landed. It's needed. It will end. And, it's fun!" And after that, using my max energy became my normal state. I was running a never ending marathon as a sprinter. Honestly. I felt exhausted. I noticed that my creative power and intuition faded away. It became more difficult to empathize and be present with people privately and professionally. My super power to drive change was starving. Luckily, I caught myself before it went too far.
What did I forget? To commit to my own sustainability as much as to the impact for the business.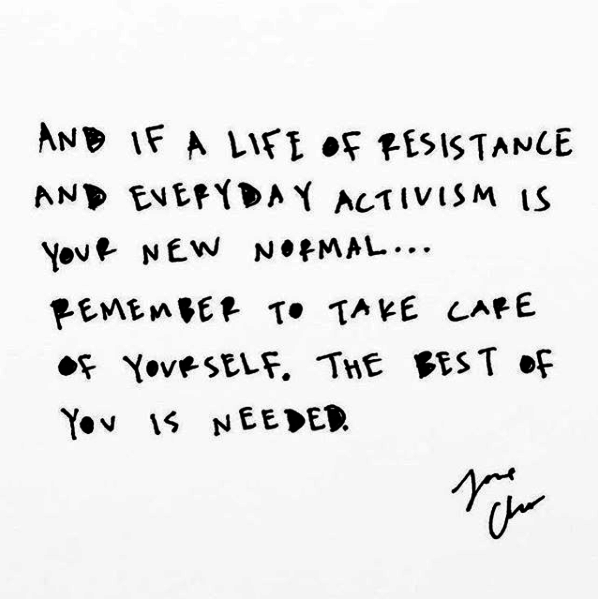 (illustration by @cleowade)
I'm not alone running the race called change this way. I see the same pattern all around me. We are just not used to relating to this pace of change.
And it's ok, we are learning.
Here is what I learnt:
1. Think of yourself as an .inc
I recently read the book The War of Art where the author, Steven Pressfield, speaks about viewing yourself as a business - Me.inc. (thanks for the tip Ashkan Fardost)
How do you treat yourself like a business? You look to the needs of the business to make sure it's sustainable over time. I realized I can't continue postponing my needs in the service of driving change. I need to work out, meet friends, tinker, be in nature, spend time with my family and I need to relax. Do nothing. Be silly. I learned that if I'm going to be a sustainable progressmaker, I need to look after my own needs, and support others to do the same. Otherwise I will end up standing in my own way.
2. Ask yourself if you are on track
To help stay on track and aware of what Me.inc needs, I put together these anytime-anywhere reflection questions:
How do I feel?
What do I need?
What am I getting out of staying stuck?
What do I need to say or do?
How can I be of service to myself and the project/change/person?
I take time now and then to check in with myself, and answer these questions. Then I plan my time and, set boundaries and actions accordingly. Check this step-by-step instruction for how to do reflection if you want to give it a try.
3. Find your progressmaker-peers
Another thing I've realized is that driving change tomorrow is new to everyone. What worked yesterday might not work today.
In my work as learning and change facilitator, I meet many formal and informal brave progressmaker. And all of them express similar needs: to get support and learn from others doing similar things. I feel the same. We need networks of transformation peers to get perspectives, coaching and learn together, as we continue to hack our way forward.
If you feel like me, ask yourself: Who can be my peer? Then book a lunch. Share. Be open about your struggles, failures and, successes. Ask for support and give support. Learn together.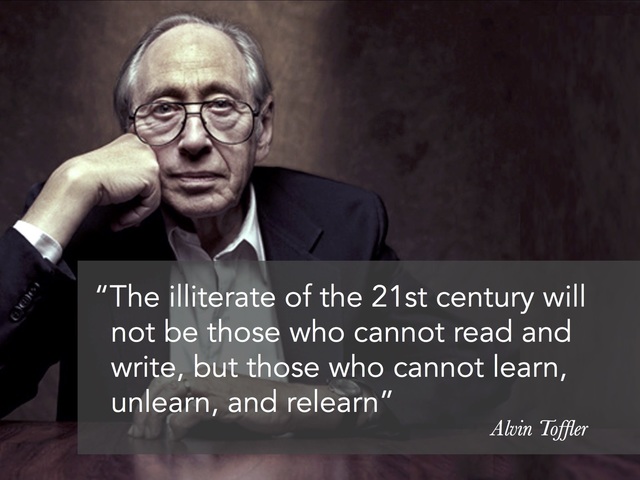 If there is one thing I hope you remember from this piece it's this: Stay equally committed to your own personal sustainability as to your organization's or community's positive future.
Ask yourself, what do I need?
Join a global group of leaders working hands-on with business transformation. Work on your own case with feedback, coaching and peer-collaboration. This intensive 6-week virtual program will equip you to accelerate change in your business.
Join the driving-transformation Program
---
About the Author
This article was written by Bella Funck.
Bella is working as the Director of Customer & Network Experience at Hyper Island. Her main focus is on incubating the future of Hyper Island.
She is a visionary doer that loves to empower people to lead change, both within and without themselves. Bella is an alumni from Hyper Island's Digital Media Creative program (2002), in Sweden.