Hazel Swayne has been working for Hyper Island for several years. Inspired by her work, she and her husband Iñaki Escudero decided to put educating their own children to the test. Together they came up with the concept of 'Learning Gypsies'.
The idea was based on an accumulation of things that were happening in their lives. While Hazel's work for Hyper Island was a big influence, Inaki's work as a Learning Coach was equally vital as it meant that both of them were spending their time teaching executives around the world how to learn and how to change. However, when they came home to their kids, they saw little of what and how they were teaching reflected in their own kids' learning experience. Their kids, enrolled in traditional schools, were learning what to think instead of how to think - a great difference to their parent's teaching approaches. Both parents wanted their kids to thrive in an educative environment they collectively believed in and hence started conducting research and exploring ways to give their kids a better education. That's how the 'Learning Gypsies' came to be.
"We, the 'Learning Gypsies', are a family, who are extremely dedicated to exploring the way in which humans learn. We're trying to answer the question of 'how should we learn' in a world that keeps evolving in terms of technology, culture, and society. We are a nomadic family, we've been on the road for one year and two weeks now", Hazel explains.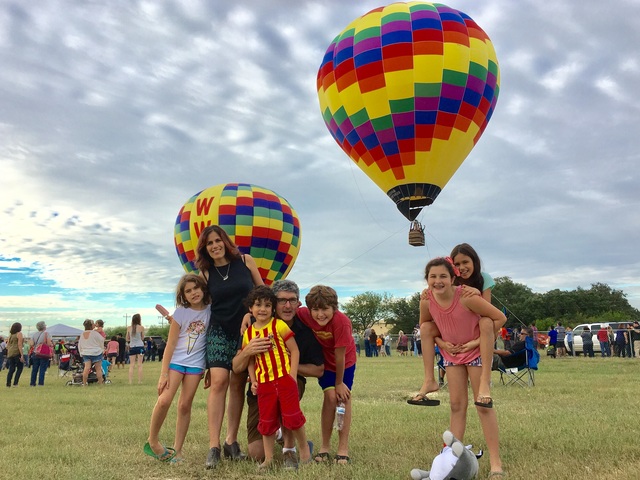 The ultimate spark of inspiration came from reading about a man who was traveling the world visiting different schools. After weighing up their options and speaking to friends, the family decided to take the plunge and create a similar learning journey for themselves.
They started their journey by visiting the different Hyper Island hubs around the world, then continued by visiting companies, schools and countries who were doing great things worth seeing and speaking about. Hazel and husband Inaki developed a homeschooling concept for their kids, where their kid's learning is heavily tailored to the current place they are exploring.
"We are applying a methodology in respect to the children's ability to lead their own learning, using several Hyper Island tools such as reflection, feedback, and active listening. We also run our projects based on asking "why", "what if", and "how" - the design thinking approach", Hazel explains.
After being on the road for over a year, they have now developed several filters for choosing the next destination:
Filter 1: A place where kids can learn about civilization, culture, history, technology, science or art. Filter 2: A place where there is someone that someone knows in our network. So anything where people say 'you need to go there and meet this person'. Filter 3: For work.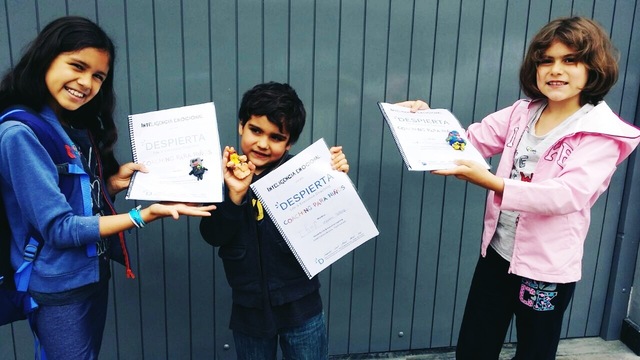 As planning ahead with these factors is difficult, their journey remains fluid, resulting in them seldom having more than two weeks planned out at a time.
What in the beginning was supposed to be a one-year project, has now turned into a lifestyle for the family, who also brings Hazel's mother, Julia, along with them.
"In the beginning, we wanted to do it for a year, but then we realized the world is so much bigger."
In the upcoming months, the family wants to continue their journey, but stay in each location a little longer, so they can build more stable relationships. Their next destination is Asia.
During their trip, they have interviewed over 600 people with a direct link to education in their location - kids, parents, ministers, teachers - and have discovered that changes in the overall education system during the next years are unlikely. Realizing that a disruption of education would be impossible the way they had hoped, they decided to re-focus their efforts on parents, the biggest influence on how children learn and think.
"Nobody is doing anything to educate parents! So we started running some workshops to empower parents to facilitate their children's learnings. This is the space we are going into now. We want to empower parents to shift the way their kids are learning", Hazel says.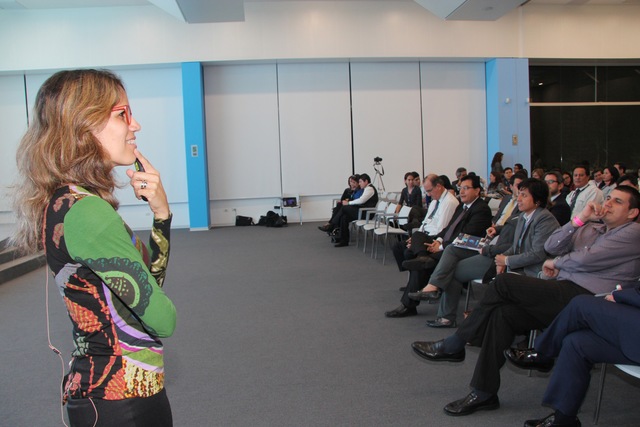 Hazel and Inaki don't ever want to send their kids back to a normal school. No matter if they settle somewhere or not, they want to stay responsible for their children's education. Because the kids, who are 6, 11 and 8 years old, own their own learning, they have learned a great deal of self-leadership at an early age, which is something their parents do not want them to lose.
Finally, I asked Hazel who learns more, the kids or the adults.
"We are all learning from each other. My kids see me and their grandma reinventing themselves and that gives them the belief that they can do it themselves. They do not want to go back to school. They get really invested in things they are passionate about. They are super happy that they are doing this. We do reflection and feedback sessions as part of their learning and we apply a lot of the Hyper Island methodology. So now even my 6-year old runs reflection sessions. It shows that the methodology really works on every single level. When I ask them what they learned this year so far, they reply that they learned how to solve things and that the world teaches you most. And that empathy is so important to the future of humans."
---
Written by Nicole Michaelis (former digital marketer)
---
Are you interested in meeting the 'Learning Gypsies'? Check-out their calendar here. If you want to follow them along their journey, subscribe to their updates. You can also find them on Instagram, Facebook and Medium or donate to help them continue their travels.