During the last week of June, Hyper Island hosted its first ever Kids Summer Camp. A place for kids to explore, learn, play and spark their curiosity. The camp was lead by Sam and Johanna with the help of several facilitators and speakers. For everyone involved, this was a unique and incredibly valuable experience.
SHOW INTEREST IN FUTURE KIDS ACTIVITIES
What was the best thing about the Kids Summer Camp?
Johanna: For me, it really was working with 48 kids, all of them amazing individuals. I was literally blown away by their energy and their willingness to learn and explore. It was so nice to have kids to work with!
Sam: The fact that we delivered our first ever experience for kids - in such an agile way - was incredible in itself. And I have to agree with Johanna, the kids' curiosity, enthusiasm, and energy were great. I got so much energy back from working with them.
Was there something that challenged you?
Johanna: It was really a lot of work - much more work than we anticipated. We were quite optimistic in terms of staffing and administration, and also the amount of project management that had to be put into it.
Sam: It was also challenging to figure out how best to talk to kids. How do you give them instructions? What language do you use? We noticed pretty quickly that we needed to communicate differently.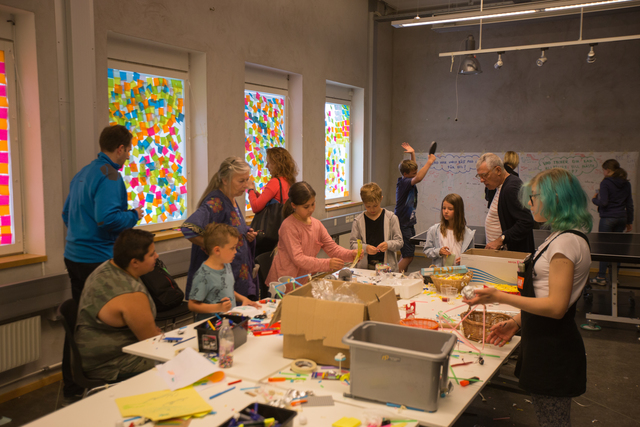 Was there anything that worked particularly well?
Sam: One thing that worked really well was the reflecting, so next time I'd love to bring in even more of our methodology. More process and more 'how' next time!
Many kids also loved testing VR and 3D printing. It really showed that you need the 'how' to be able to do the 'what'. We went the whole way with experience-based learning and that was great.
Johanna: Looking at the kids' reflections, they just want more of everything. Many of them made new friends. They spent the week working and playing with kids of different ages and cultures and forming new relationships. It meant so much to us to be able to support them in their relationship building.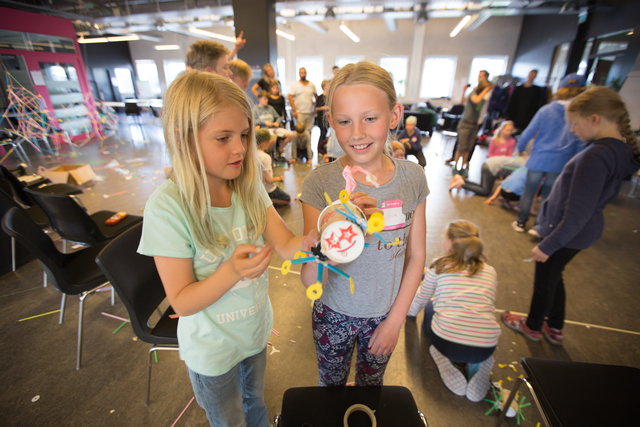 How was it different to work with kids?
Johanna: The kids were asking a lot of questions, because they are used to that from how their school system works. Can I do this? Can I do that? We answered "What do you think?" which really challenged them. We established the 'Rule of Three' early on. This means that before they were supposed to ask a grown-up, they had to ask three other kids if they knew the answer.
Sam: Everyone had so much fun! The energy is so much more raw when you work with kids. Kids don't hide or disguise feelings, whatever they feel just comes out in its purest form. It's a great experience for any facilitator. Very straightforward and real. It was like constant feedback - you could tell by their faces if they liked something or not.
Johanna: I already miss hanging out with them!
Did you get any feedback from the parents?
Johanna: Yes, the kids were super happy and the parent's reactions reflected that.
Sam: The exhibition at the end was a huge success. We gave the kids the responsibility to own it, so they were very passionate about the entire thing. The parents were impressed and some asked if we could do it for 'grown-ups' as well.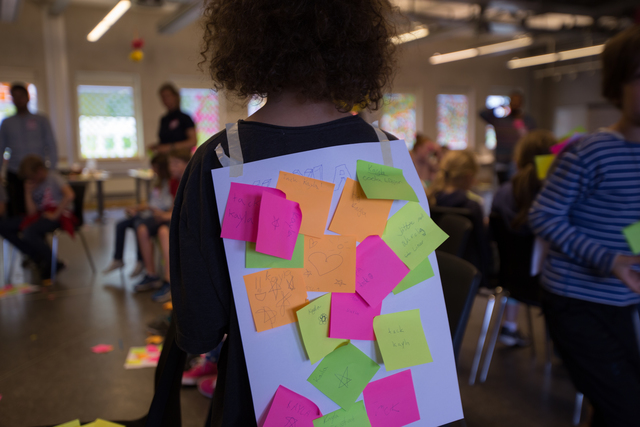 How did the kids show their excitement for the exhibition?
Johanna: Yes! We told them to make the room 'cool' the day before the exhibition. They got super excited about it and really went all in, making everything super nice in an imaginative way. That was possible because we gave them so much creative freedom. We were able to enable that creativity by trusting in them from day one.
So how do you feel about this experience?
Sam: We are super proud that we could make this happen - it was an incredible experience. It was so fun.
Johanna: It was just great! We are going to look into how to scale future kids camps. How to package it, what age groups to explore and things like that, so we can do more projects like this soon!
---
If you're interested in future kids activities at Hyper Island, please show your interest here:
YES, I'M INTERESTED.
Thank you again to our sponsors: Electrolux, Gullers Grupp, Making Waves/Great Works, 3D Verkstan, North Kingdom, Filimundus and Dreamhack.