A life-changing experience. By Laïla von Alvensleben
About a year ago, I felt a strong urge to change, to take a break in my career.
I had the impression I was missing out on something in my way of thinking and working, I just couldn't quite put my finger on what exactly was missing – until I discovered Hyper Island.
I found out about Hyper Island from a friend who suggested I take a look at its programs when I told her I wanted to start studying again. After browsing through countless university websites trying to sell their degrees in design with ironically badly-designed online experiences, my eyes sparkled again when I landed on hyperisland.com. My first thought as a graphic designer (aka. visual junkie) was, "Finally, a school that is getting its web design right!" More importantly, their Masters program in Digital Media Management in Manchester showed me that there was a way of learning about creativity, digital technology, business strategy, design and management in a very innovative way.
Fast forward one year later and I'm almost halfway through my Hyper Island journey with 22 other classmates from 15 different nationalities sharing a similar goal: to leave Hyper Island with all our learnings and change the world as best as we can. So far, it has been a challenging and inspiring experience that has transformed all of us into better team players and more digitally savvy designers, strategists and project managers. Within each module, we worked collaboratively in teams to help clients (namely Greenpeace, NHS and Unilever) to find solutions using service design thinking and a human-centred approach focused on understanding people's needs before jumping on a plan of action. A wide range of workshops were set up with different people from the creative and digital industries to give us the skills, tools and methodologies which we applied directly in our projects. From these continuous hands-on experiences we learnt that making mistakes is essential for improvement and that team is everything: essentially, a team's effectiveness and culture can make or break the success of any project. Most importantly, we made the most of our time here and learnt something new every step of the way (and we're still learning!).
At the end of this week, our time at Hyper Island will come to an end. As part of our program, we're required to face the real world and complete an Industry Research Project, our final project before obtaining our MA in Digital Media Management. Most of us will find an internship and use it as an opportunity to do research on a topic of our choice which we will deliver in a thesis, which could be anything from a website, an E-book or even a film. After the waves of high energy we've worked in for the past few months, I believe we're ready to enter new fast-paced working environments but knowing how to approach them is slightly more challenging. Since the Industry Research Project is a unique chance to dive into a subject we are passionate about, focusing only one main subject can be tough when we're interested in so many. Aside from that, our tight schedules leave us limited time to explore the possibilities and arrange interviews with potential employers around the world, although the majority of us have already started contacting various agencies and other types of companies. It was great to have Pritesh Bhatt and Jonathan Baffour from Zebra People visit Hyper Island a few months ago to help us visualise how agencies are structured.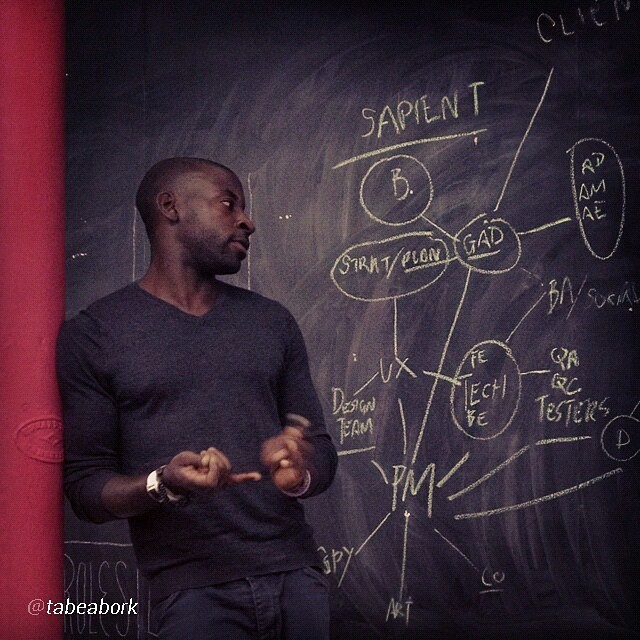 It made us realise that there are other options besides working for creative agencies, such as applying for jobs in the broadcasting, hospitality and the FMCG industries as well as NGOs. We got the chance to share our experiences and receive some very valuable insights based on our strategic and creative backgrounds. The consultants spent some extra time at the end of their workshop to give one-on-one advice, which made many of us realise that with our previous experience and our learnings from Hyper Island we could already apply for junior positions rather than internships. After their visit, I also got in touch with Zebra People to ask for feedback on my CV and portfolio. I have recognised that my skills and ambitions lead me to a position in UI and UX design in the future.
Since then, we recently hosted an Industry Party at Hyper Island where we invited people from the creative industry to get to know the students and pitch our ideas for the startups we created. It was also our film premiere for #Changed – One Day at Hyper Island, a short film we did to present our world to the rest of the world! The film ends with some of the many skills we learnt during the Masters: Understanding consumers, finding new opportunities, teamwork, strategic thinking and user-experience design.
http://vimeo.com/112559642
With all these strengths, and many more, we feel we're ready for the industry. The question remains: is the industry ready for us?
--
Laila was a student of the Digital Media Management MA Programme at Manchester. To find out more about this course please click here.