What drives individuals to restart their learning in the midst of full-time work? For some of our students, it's the need to drive change in their career and businesses.
They want to take a fresh approach to how they solve challenges, or how they manage team relationships. Others want to experience remote working, collaborating within a diverse team of individuals working with cutting-edge innovation and technologies.
We were delighted to take our part-time MA Digital Management into its third year this September. We've learned a tremendous amount, built an extensive industry network and have watched our past students grow. This year we invited an exciting new Programme Leader to navigate the students through the programme and were joined by students from across Europe who wanted to lead change as intrapreneurs and entrepreneurs.
In this blog we introduce you to some of them. They're only in their third month, but we wanted you to meet them so that you can follow their journeys as they progress through the MA.
Deniz Anic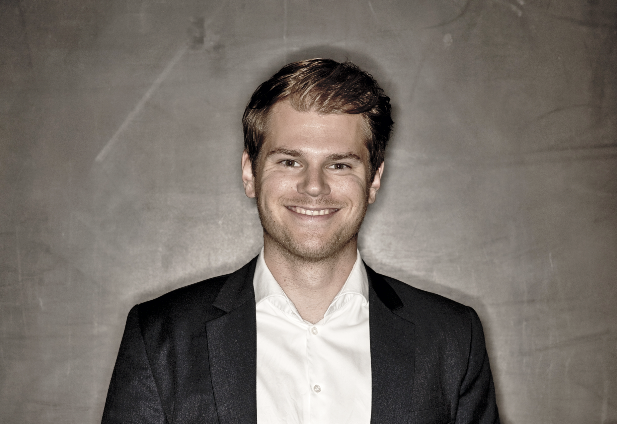 Before joining Grey Germany as their Senior Digital Account Manager, Deniz worked at the agencies Ogilvy&Mather, and BBDO. We asked him about his decision to kick-start learning while in the flow of his career "I wanted to be inspired by multi-cultural people with different backgrounds, learn techniques and modules so that I can actually make a change to any kind of business environment. I want to create change through digital/business transformation, especially, as I believe conservative companies in Germany need to be prepared for a change to still be successful in the future."
And he's already seen change in the past few months, "I've gained an intra-personal understanding of myself through reflection. This already puts me in better positions so that I'm able to become the best version of myself professionally."
---
Suzanne Schroder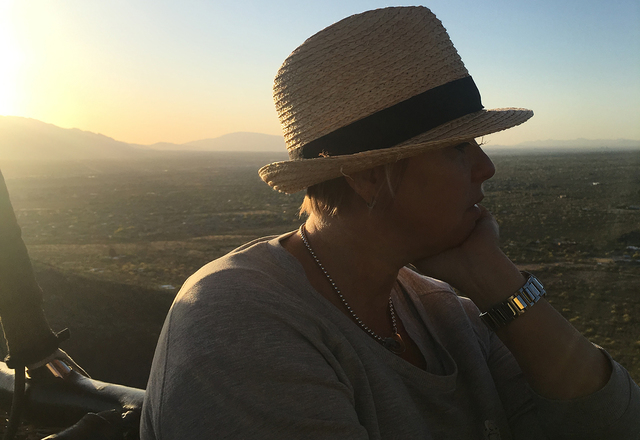 Suzanne is at Valtech in France, where she has worked in diverse roles during the past 21 years. Her current role is that of General Manager to a team of 200 people, and alongside budget and delivery management (amongst many other things), her main purpose is to help her team work efficiently together so in turn, they can help serve their customers in the best way.
She spoke about what led her to Hyper Island, "Actually it was my boss that drove me to Hyper Island. With my 21 years of experience I have quite a broad and general knowledge of digital projects and all of their ecosystems. I wanted to gain more specific knowledge. It has been my goal for the past three years, but it was difficult to find training that exactly met this challenge. When I read about the program, it just went "BINGO". I'm very attracted by the "learn by doing" methodology, and the variety of people, whether by nationality or job roles, in the program."
And we asked her about her experiences so far "Hyper Island has been, or is, a game changer for me in my life, both professionally and personally. It has provided me with a totally different mindset. I want to introduce this change into our company on the whole value chain. So far I've seen a change in mindset - the way I approach and/or tackle a problem, a challenge, or just the day. What you learn at Hyper Island really enables you to take a step back and approach things in a more serene and positive way."
---
Jiten Barot
Jiten works as Marketing Manager at Tavistock Consulting (TC). It's part of the Tavistock & Portman NHS Foundation Trust. He works with his team to identify new business opportunities, develop services and manage client relationships.
He talked to us about a desire to develop professionally, "I wanted a course that would enable me to 'think differently' and step-change my professional development by exposing me to the latest digital practice. Hyper Island offered a powerful combination of the current digital thinking through industry speakers, coupled with developing a deep understanding of group dynamics to help me become truly effective in digital management. Its culture struck me as a good fit, providing an environment that would be exciting, challenging and insightful."
The part-time Master's was also an opportunity to create change, "I wanted to create change within me - one that will open my mind to new possibilities and provide the skill-set to introduce positive change in whatever situation I find myself in. So far I've seen a change in terms of speed. Knowing that in today's uncertain and fast paced world you can build-as-you-go using the right approach, rather than spend lots of time aiming for perfection. Also, I have a renewed sense of how important research is."
---
Estefanía Landaluce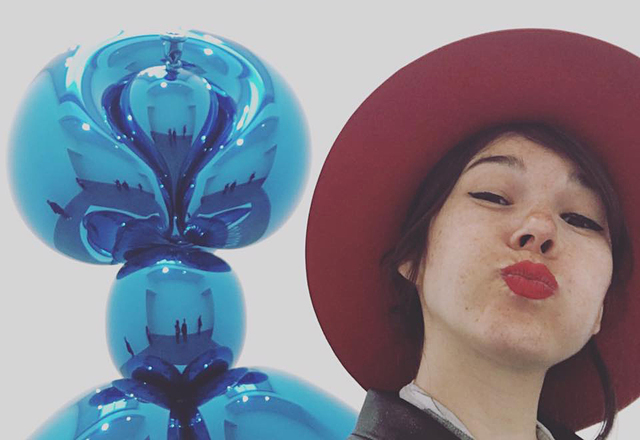 Estefanía is the Associate Planning Director at Carat UK, where she develops global communication strategies and innovation for clients.
"If you work (and you love to work) on innovation and strategy, then you need to update your knowledge every single day to keep pace with the market. When I was looking for a new upgrade, I got lost in the number of schools and programs that offer you the content to follow the trends of the market. What made me clear up my mind was discovering that the offer from Hyper Island goes further and gives you the tools and experiences to spot, devise and prepare your team for change so you can have an impact on the future market, not only follow trends. This ambitious and sustainable approach (plus very good feedback from previous students) drove me here."
We asked her about the change she's hoping to create in her business "I'd like to have an impact on the market by getting innovative and mesmerizing proposals delivered by a motivated and collaborative team." And if she had seen change in her work "Definitely. The first module about design thinking has brought more clarity and consistency to my thinking process and experience to establish better group dynamics."
---
Tino Elsener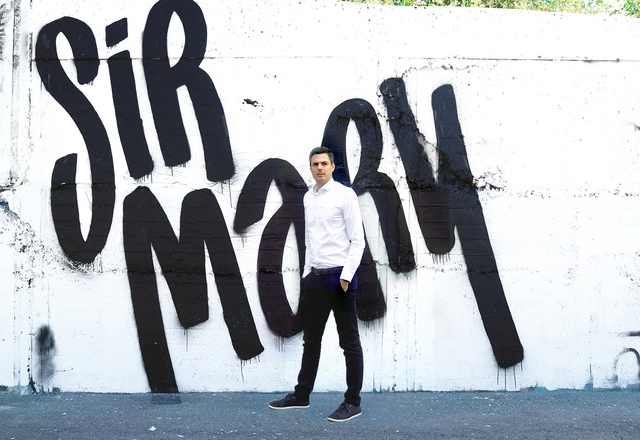 Tino is an Account Director with SiR MaRY, a Zürich based creative agency (though they don't particularly like the term 'agency') founded in spring 2016. He realised there was a gap between his science focused MA, and what he was doing at work during his time at various agencies following his studies. "I realized that most agencies still work the way they have been working for the last 10, 20 years. On the other hand, the way we communicate, use technology in our daily routine, make buying decisions and so on has changed dramatically."
"No doubt, a great idea based on a smart insight is still the core of a great campaign. But while a campaign used to be pretty much the final product for an agency, it's only just the beginning today. Communication is an integrated part of the service and experience you offer, not just something you do to sell more products. That's why I believe that we have to break up with some of the old structures and find new ways of working within an agency and also how clients work with agencies and vice versa. At Hyper Island we are challenging these structures as well as the work processes in a scientific but very 'real world ready' way." And he has plans to develop such an agency, "I'd like to create a future ready agency that can tackle the complex and interdisciplinary challenges of today and tomorrow."
And has the part-time MA helped him develop towards this change? "Absolutely. Change always starts with yourself. It's about how you approach questions, tasks and client briefs. I also set up regular sessions where we look at the most important take aways and how we could integrate that in our daily work."
---
Vanea Cera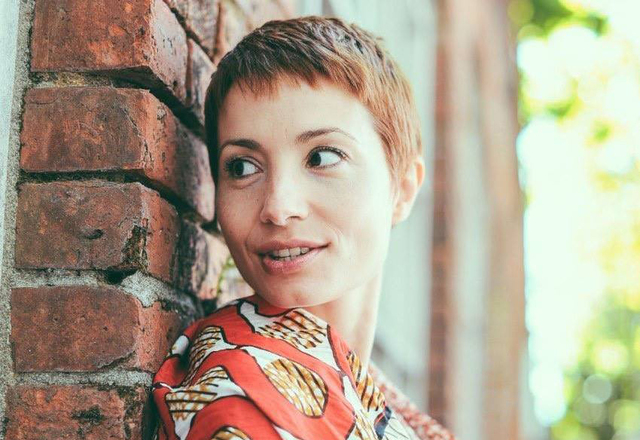 Vanea is the Senior Experience Designer at SapientNitro, prior to that she worked for a few years as a freelancer and started her career as a Service Designer at Fjord in London. We asked her why she decided to pursue a part-time MA, "Digital Management is something that I have been craving to learn more about as everything changes so fast nowadays and the need for people to work in highly collaborative teams is in demand. When I began the search to close this gap, one of my first thoughts was, how can I become a better professional, understand my team and be prepared for any challenges that can empower me to understand and improve any project life cycle? After some online research and conversations with friends who studied at Hyper Island UK and Sweden, I came to the conclusion that Hyper Island was the right place and this MA was the program that best suited my needs."
She shared a desire to in turn help people develop, "A subject that is very dear to me is to help individuals to discover their core strengths and talents by offering methodologies and techniques that from a personal to professional perspective will help unleash and empower these strengths and talents. As a consequence, creating highly satisfied, capable and motivated individuals that can design the rewarding life and work balance that everyone so much works for."
What changes has she seen so far in the programme? "I've seen a few changes on a personal and professional level. Definitely more engaged with work and people in general as my understanding of teams and people dynamics have changed since started at Hyper Island. Can say, I am more focused, started to develop a more accurate active listening that leads to a much better understanding of people, projects, identifying needs and creating solutions to tackle these needs."
---
You can follow the student journey through Instagram, and learn more about the part-time MA Digital Management programme here.