Three months ago, we kickstarted our part-time MAs in Singapore, Stockholm and London. We've been joined by an amazing cohort of students, and wanted you to meet them.
We asked some of our part-time MA students around the world questions about why they decided to embark upon an MA in the midst of their careers, and the change they wanted to create in their personal and professional environments. Read more about them below.
Mark Meily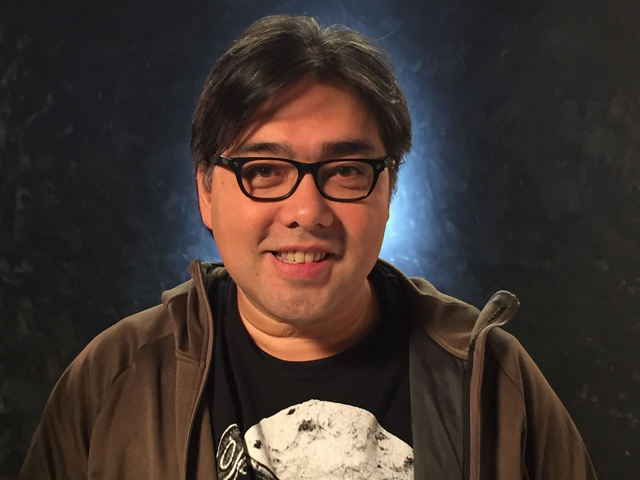 Mark is the program chair at the Digital Filmmaking Program, De La Salle-College of St. Benilde School of Design & Arts. He's an award-winning film director, writer and producer who studied film in Paris as a French Government Scholar. His films have been shown in different film festivals all over the world including the prestigious MoMA and have been reviewed by the New York Times and LA Times. He is currently teaching film at the College of Saint Benilde in Manila.
He joined the part-time programme in Singapore following a recommendation from a friend, "Hyper Island was recommended by friends, one of which, is an alumna of Hyper Island in Manchester. I am excited to take my career further by mastering digital media and hopefully, also share this through teaching."
---
Rahul Mudgal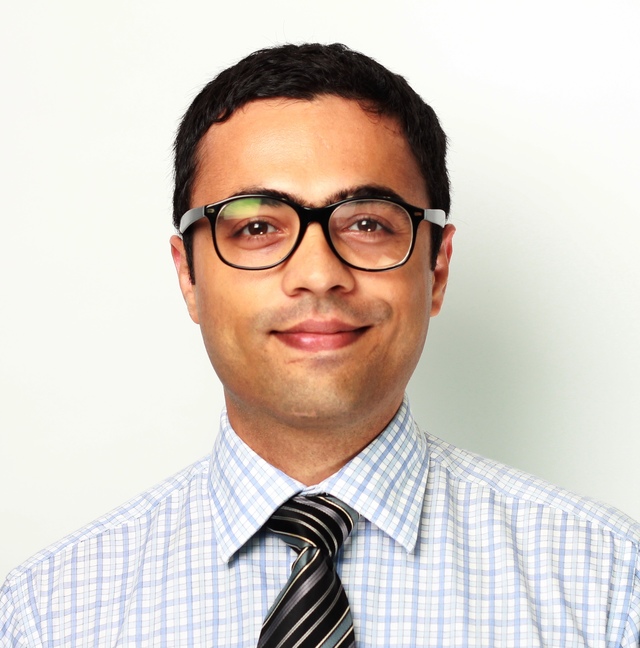 Rahul boasts over 14 years of experience in B2B marketing, account management and consulting. He currently leads marketing for Mercer's Talent business across Asia, Middle East and Africa. Rahul completed an undergraduate degree in business economics and an MBA in strategic marketing.
On why he chose Hyper Island, "I want to specialise in digital, not limited to marketing, to be able to gain credibility as a 'change agent' and 'intrapreneur' within my organization. I want to deconstruct my mental models, and better understand the start-up ecosystem."
---
Nadine Ramsberg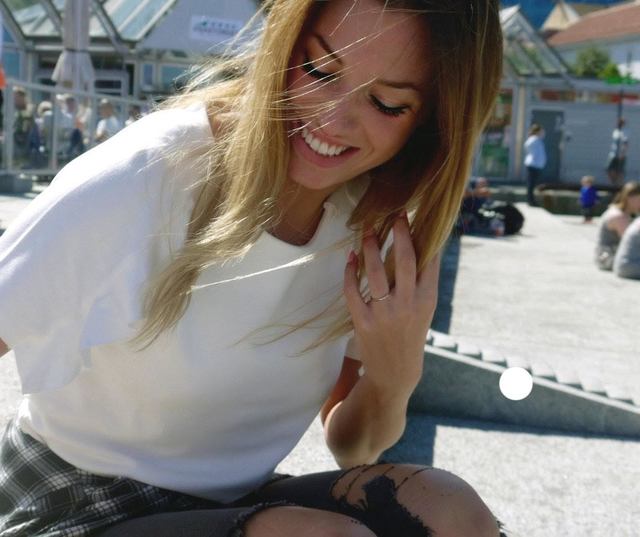 Nadine works at Knowit, an international consulting agency that provides communication, design and IT services to help their clients digitalise their operations and become more flexible and innovative. There, she's a UX designer with a focus on content strategy and production.
"When I started thinking about doing an MA, Hyper Island was always my only option. I was looking for cutting edge thinking, a chance to really push myself and also to learn the Hyper Island way of teamwork and leadership."
She talks about changing how we story tell, "As a journalism graduate turned UX designer, I think a lot about how storytelling could be done differently in a digital world." And she's trying to implement change in her business environment, "I'm trying my best to be a change agent at my workplace. I have managed to implement some team-building methods and I already have some influencers on my side."
---
Michael Weinstock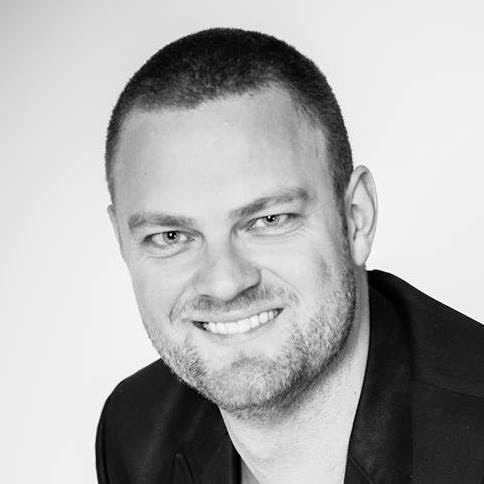 Michael is currently a consultant at Beatly, an Influencer Marketing platform, where he implements what he's studying during the part-time MA. "I'm helping our startup develop their organization and their team, their sales communications and product development strategies. I'm also learning a lot about the power of marketing through influencers. That stuff is really snowballing out of control! Influencers are charging insane fees for promoting products and brands. It's very exciting to be in the thick of it." He also lectures in schools and educational programmes to help share his learnings.
He talked about the need to develop, "I wanted to level up, so I went straight for the warp gate, so to speak. I consider myself to be very good at shooting from the hip, but I wanted to be able to deliver on another level, to able to back up my ideas with research, and to ensure that my skillset is cutting-edge."
What change would he like to create following the course? "I would like to see more young people and professionals alike have access to the mindsets and the tools necessary for self-development. Taking charge of your life and making choices for yourself rather than having others or society do it for you is not something that is taught at schools, and consequently workplaces suffer. Heck, all of society suffers. Radical change is needed when technology progresses exponentially."
He also talked about the changes he has already seen, "Working with AND studying the kinds of things that you are the most interested in simultaneously is very powerful, it quickly becomes a virtuous circle. I find myself give a lot more thought to process over content in everything I do. That is, I reflect more on what I do and how I do it, and how I can do it better. I also feel more knowledgeable, although I'm only about one month into my studies. It's beginning to make me more confident with each day, and with almost 1.5 yrs left to go, I can't wait to see how much I will have progressed when I land that Master's."
---
Suzanne Schroder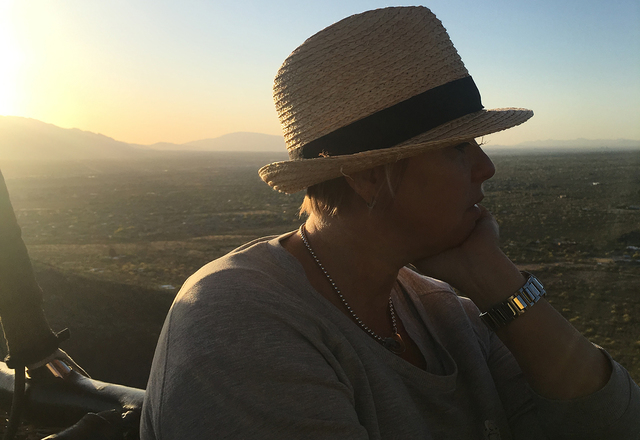 Suzanne currently works at Valtech in France, and has been at the company for the past 21 years. She's held diverse roles and responsibilities over this time, and her current role is that of General Manager. "In France, we are approx. 200 people and my overall responsibility is of course that we meet budget, and more specifically to make sure that our teams work efficiently together so as to serve our customers in the very best way. This means people management, delivery management, risk management and more"
She spoke about what led her to Hyper Island, "Actually it was my boss that drove me to Hyper Island. With my 21 years of experience I have a quite broad and general knowledge of digital projects and all of their ecosystems. I wanted to gain more specific knowledge. It has been my goal for the past 3 years, but I was finding it hard to find training that exactly met this challenge. When I read about the program, it just went "BINGO". I'm very attracted by the "learn by doing" methodology, and the variety of people, whether by nationality or job roles, in the program."
We asked Suzanne about the change she would like to create, "Well, I definitely want to take part in it all! Hyper Island has been, or is, a game changer for me in my life, both professionally and personally. It has provided me with a totally different mindset. I want to introduce this change into our company on the whole value chain. And yes definitely I want to be part of it.."
And we asked her what change she has seen so far "The change in mindset - the way I approach and/or tackle a problem, a challenge, or just the day. What you learn at Hyper Island really enables you to take a step back and approach things in a more serene and positive way."
---
Tino Elsener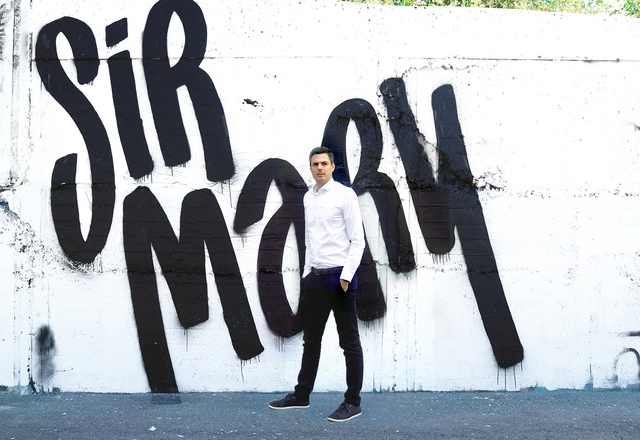 Tino is an Account Director with SiR MaRY, a Zürich based creative agency (though they don't particularly like the term 'agency') founded in spring 2016.
Since he finished his first MA in 2009, he has been working in various agencies. During this time he noticed there was a gap between the science focused MA and what he was doing at work. "I realized that most agencies still work the way they have been working for the last 10, 20 years. On the other hand, the way we communicate, use technology in our daily routine, make buying decisions and so on has changed dramatically. No doubt, a great idea based on a smart insight is still the core of a great campaign. But while a campaign used to be pretty much the final product for an agency, it's only just the beginning today. Communication is an integrated part of the service and experience you offer not just something you do to sell more products. That's why I believe that we have to break up with some of the old structures and find new ways of working within an agency and also how clients work with agencies and vice versa. At Hyper Island we are challenging these structures as well as the work processes in a scientific but very 'real world ready' way."
And he has plans to develop such an agency, "I'd like to create a future ready agency that can tackle the complex and interdisciplinary challenges of today and tomorrow."
And has the part-time MA helped him develop towards this change? "Absolutely. Change always starts with yourself. It's about how you approach questions, tasks and client briefs. I also set up regular sessions where we look at the most important take aways and how we could integrate that in our daily work."
---
Vanea Cera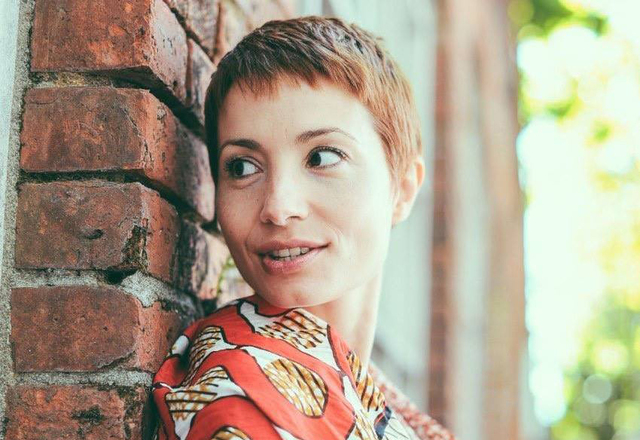 Vanea is the Senior Experience Designer at SapientNitro. We asked her why she decided to pursue a part-time MA, "Digital Management is something that I have been craving to learn more about as everything changes so fast nowadays and the need for people to work in highly collaborative teams is in demand. When in search to close this gap, one of my first thoughts was, how can I become a better professional, understand my team and be prepared for any challenges that can empower me to understand and improve any project life cycle? After some online research and conversations with friends who studied at Hyper Island UK and Sweden, I came to the conclusion that Hyper Island was the right place and an MA in Digital Management was the program that best suited my needs."
She shared a desire to in turn help people develop, "A subject that is very dear to me is to help individuals to discover their core strengths and talents by offering methodologies and techniques that from a personal to professional perspective will help unleash and empower these strengths and talents. As a consequence, creating highly satisfied, capable and motivated individuals that can design the rewarding life and work balance that everyone so much works for."
What changes has she seen so far in the programme? "I've seen a few changes on a personal and professional level. Definitely more engaged with work and people in general as my understanding of teams and people dynamics have changed since started at Hyper Island. Can say, I am more focused, started to develop a more accurate active listening that leads to a much better understanding of people, projects, identifying needs and creating solutions to tackle these needs."
---
Emil Jonsson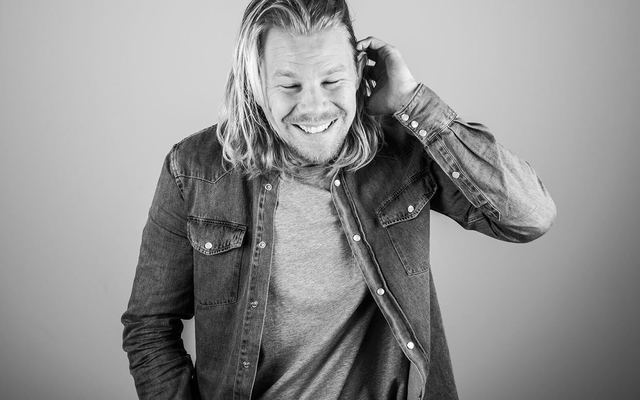 Emil works at Humblebee as an Digital Creative / Strategist and was led to Hyper Island through its industry reputation. He decided to pursue a part-time Ma to understand and learn more about design thinking, team building and leadership
Speaking about the change he would like to help create, he shares "I would like companies and people the work together to get a deeper understanding on how to use technologies and the digitalization to really make an impact and a positive change for the world." And he's at an exciting period in his work journey, "I'm brand new at my recent company so I'm looking forward to implementing the Hyper Island way of team work and design thinking in the core of the company."
---
Peachy Paquing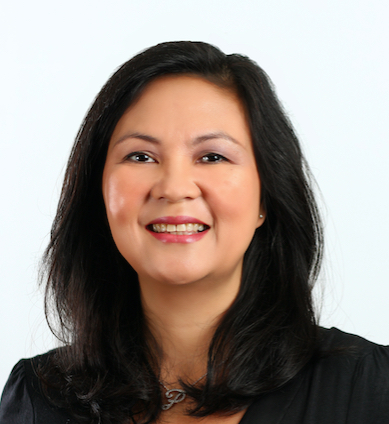 Peachy boasts 25+ years of marketing communications experience and is currently a Transmedia Storyteller & Strategist at 2Magpies. After retiring as Ogilvy & Mather Philippines' Head of Country, she took on the role of Executive Director for the Virlaine Foundation for street children. She also works as a consultant for private corporations and government institutions.
With a firm belief that the world does not need another marketing communications agency, Peachy founded "The Just League" (thejustleague.com), a Talent Lending Bank for 4th sector enterprises. As the Chief Connector and Mission Controller, she personally matches the volunteer network of expert agents - economists, educators, engineers, entrepreneurs, etc. – all committed to expediting the growth and sustainability of the 4th sector to realise authentic inclusive growth.
She's also an accomplished lecturer, and collaborates with educational institutions such as De La Salle University College of St. Benilde and lectures at the University of the Philippines' College of Fine Arts. Why Hyper Island? "I'm on version 4.3 and hope to be able to upgrade upon graduation from HI"
---
Students from around the world join us to kickstart their learning at different stages of their career journeys. If you'd like to explore part-time programmes, you can find out more about them here.