In April, its time for Gulltaggen, the annual competition for Nordic creatives. Meet Isabelle Funck, Creative Director for Student Projects at Hyper Island and appointed member of the Gulltaggen jury, who will tell us all we have to know about the upcoming event.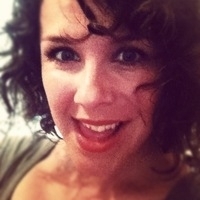 So Bella, tell us about Gulltaggen - what's it all about?
Gulltaggen is an event and an competition for the Nordic countries within digital marketing, communication, innovation, leadership and creativity. It provides great experience and inspiration for everyone interested in keeping track of the fast changing world of digital marketing, creativity and new business models.
Gulltaggen is now in its 14th year and it's taking place in Olso, Norway, April 24th -25th. Last day to submit is March 4, so still a few days left to submit to the competition!
What is your role in the project?
I'll be the jury president for the Student category, which feels great since I've been reviewing hundreds of student cases the last year in my role at Hyper Island. I'm really looking forward to it!
What are your expectations?
After having seen all of those great cases, my expectations are high! I expect to see ideas that solve problems and add value, I expect them to support and build on the brands' business development and uniqueness and I expect to see interesting usage of new technologies.
How do you spend your days up to the event?
Since I'm on maternity leave I will hang out with my chubby baby boy, Leon. We will soon go on our first vacation abroad.
Anything else you'd like to add?
I hope to see you all at Gulltaggen! This is a great opportunity to inspire and to get inspired, to network and to exchange knowledge.
Good luck to you, Bella!