Less Talk, More Rock – A Journey of Design
"No one can take what you experience and learn"
When I was a kid my parents always encouraged me to go out, do stuff and learn stuff. As my dad used to say: "No one can take what you experience and learn". He still tells me that! But comparing myself to my 20 years younger version, I finally understand what he meant.
In January this year I came from Switzerland to Manchester to do my Master's in Digital Experience Design. My goal was to enhance my knowledge on how to design experiences in the digital field.
Just before I came to Hyper Island I had been working as a Digital Architect at an agency named Scholz & Friends, where I was leading online and cross-media projects. Prior to that I held several positions at agencies such as Jung von Matt and Publicis.
Being surrounded by designers at work and in my personal circle of trust, I have been inspired and fascinated by design for a long time. I always liked my mates mindset and similarly named song and album by Canadian punk band Propagandhi: "less talk, more rock". This is why I wanted to gain more hands-on knowledge in the field and thus I enrolled in a design related programme.
##I became aware that sharing your knowledge isn't only a vital part of the learning process, it's even more rewarding.
Progressing through the Master's programme I realised that learning new things feels rewarding in general. However, sharing that knowledge was even more rewarding. I began to document my learnings, experiments and thinking via my Medium blog. I shared for instance, how I adapted the double diamond process to help me.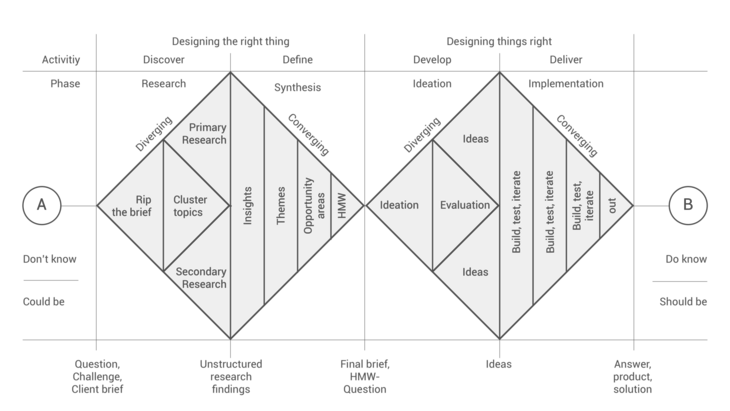 As it turned out, it helped many others, who continued to learn from me throughout my studies.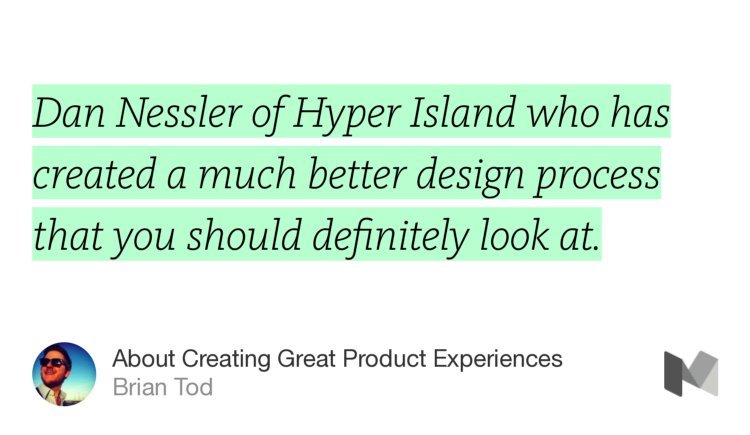 It's great to share knowledge, provide scaffolds and therefore help others to grow, excel and achieve their goals.
##I now believe change is a constant and ongoing process, and sharing this journey is key to creating it in your environment.
I believe change is a constant and ongoing process. I am a MVP or even a prototype of my better self, constantly trying to iterate and improve. And I might have to ponder what I believe is right today and find out and accept I was wrong tomorrow.
Currently I am collaborating with Swiss Agency Hinderling Volkart in order to resolve my Industry Research Project's (IRP) overarching question: "How might we design interactions and experiences for new and no user interfaces", relating to AI, bots, smart assistances and thus conversational UI.
Feel free to give me a shout if you would like to contribute to my IRP or share a similar interest, and let's see where this goes...
---
Dan creates digital products, services, and experiences that add value and serve people that use them. You can reach him via his website or tweet him on @nessie420.
If you'd like to explore our MA Digital Experience Design programme, click here.