Kickstarting your Creative Career with IKEA – Hyper Island lands in Amsterdam
Hyper Island has nested in Amsterdam since January 2016 - facilitating courses for the young and unemployed Dutch graduates in the field of Experience Design.
Since the kick-off of the programme, already three crews have been joining the course and indulging themselves in the Hyper way of working. I, Lete, part of crew 3, will go through our creative journey and share some bits of our Amsterdam Hyper adventure and what we have been up to.
The first challenge faced by the Amsterdam Experience Design Crew 3 was created by none other than IKEA. The whole class gathered in front of one laptop to receive the brief via Skype.
Nikolaj Fremming, Christian Aronsen and Milton Runerheim from the creative agency Nikextension, who's in charge of the project, introduced us to the IKEA exhibition "What Makes a Home" - opening its doors this February in Stockholm.
Milton told us that the exhibition space will be divided into several compartments, which made the class split into smaller groups focussing on one specific subject each. The focus lay on several features connected to the home such as senses, relationships and House Gods. A wide-ranging brief full of creative potential.
Crucial to bear in mind was highlighting how the current and future changes in this world affect our own lives and others - a tool for many people to rethink the way we structure life and perceive the feeling of "home".
Within groups, facilitated by programme leader Emily Hinks, the following days consisted of coming up with a specific group culture, doing desk and field research followed up by a lot of ideation and prototyping. Industry professional Andy Young, previously from Snook taught our students how to effectively go through this creative process, introducing Design Thinking methodology. High time pressure (only six days) made the process fast, efficient and challenging.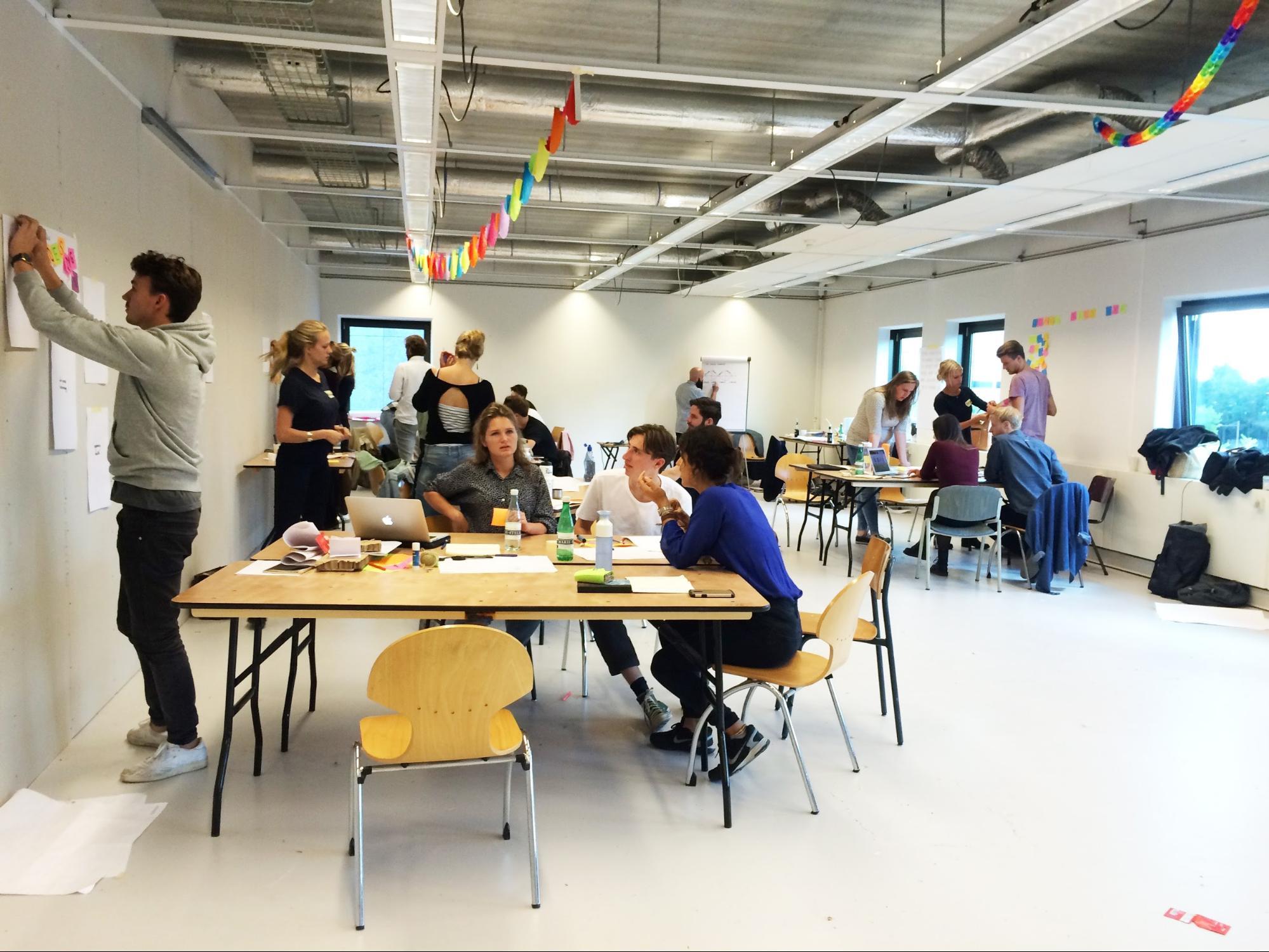 After several mind maps, thousands of post-its and funky energizers these are the concepts Crew 3 came up with:
Group 1: AMEN & three others Concept: Unlock your House God in the cloud
Nadine, Sjoerd, Julia and Lete chose to work with the House Gods and focussed on objects that evoke specific memories. They saw a transition in the way people store their memories. "..We used to keep photo-albums which reflected important life events, today we tend to take an overload of pictures which we then store online..". Think of your social media accounts, your backup drive or your cloud. This recurring habit makes our memories intangible. The concept "Unlock Your House God In The Cloud" gives people the ability to relive certain memories which they most likely have backed up in the virtual air somewhere. The concept consists of four clouds aimed at achievement, celebration, travel and future. The idea is to let people think of a specific memory linked to the theme of a specific cloud, and then re-experience that moment through an interactive installation.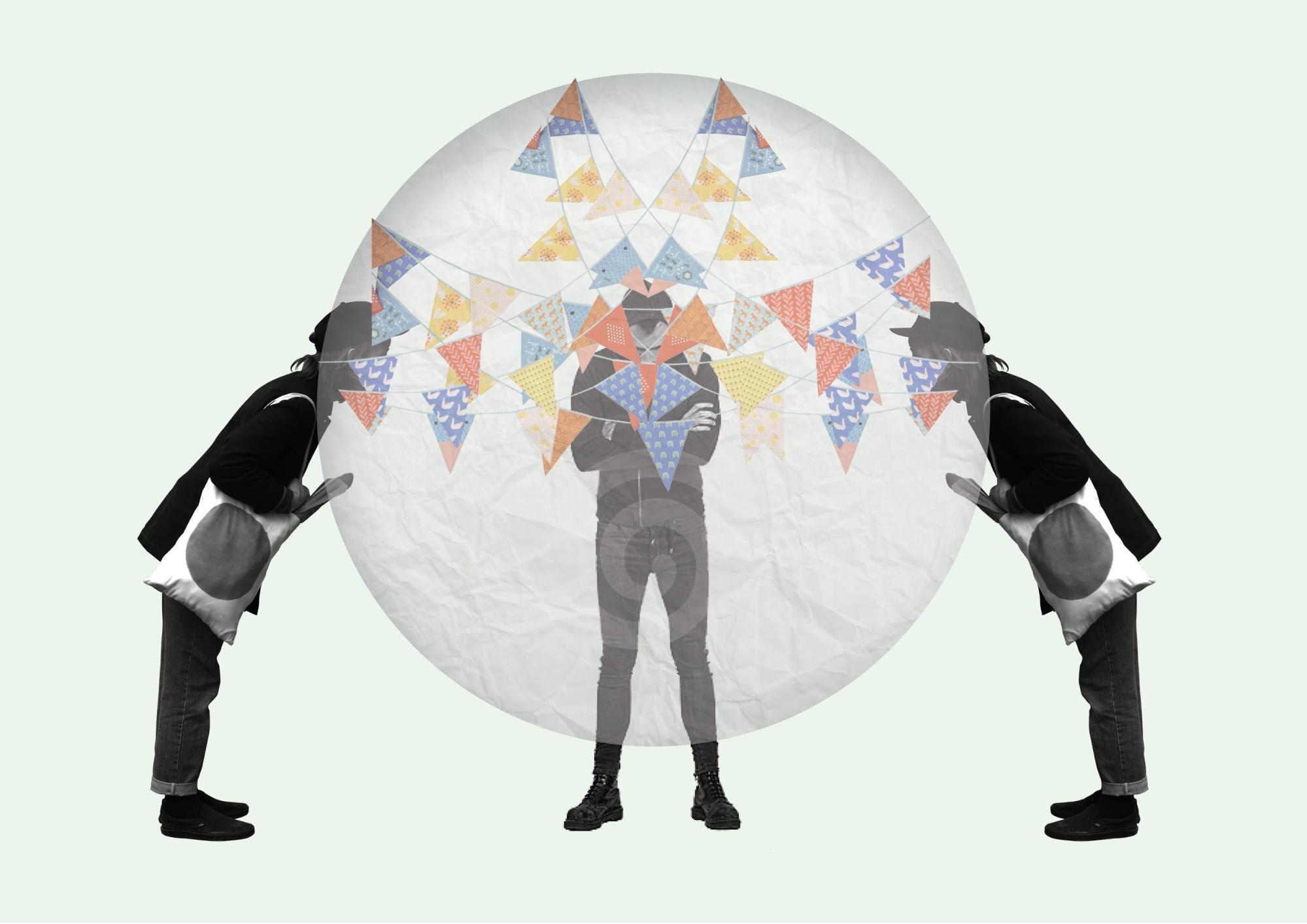 Group 2: Waarøm / Daarøm Concept: Digitalism
Guus, Rosa, Vera and Wouter were the second group to chose for the theme of House Gods. Their insight was based on the fact that nowadays our digital devices are closely linked to our homes. It's where our relationships live, where we have our conversations and what we take with us wherever we go. This resulted in their concept, a new religion: Digitalism. The exhibition would consist of one installation focussed on the worship of the laptop, the visitor can go up and enter a cold space full of data. At the second installation you encounter a shrine build of ipads called "The Shrine Pad", the screens will show off people's personal holy objects. This concludes that here has been a shift in how, where and what we worship, but people still hold value over some tangibility.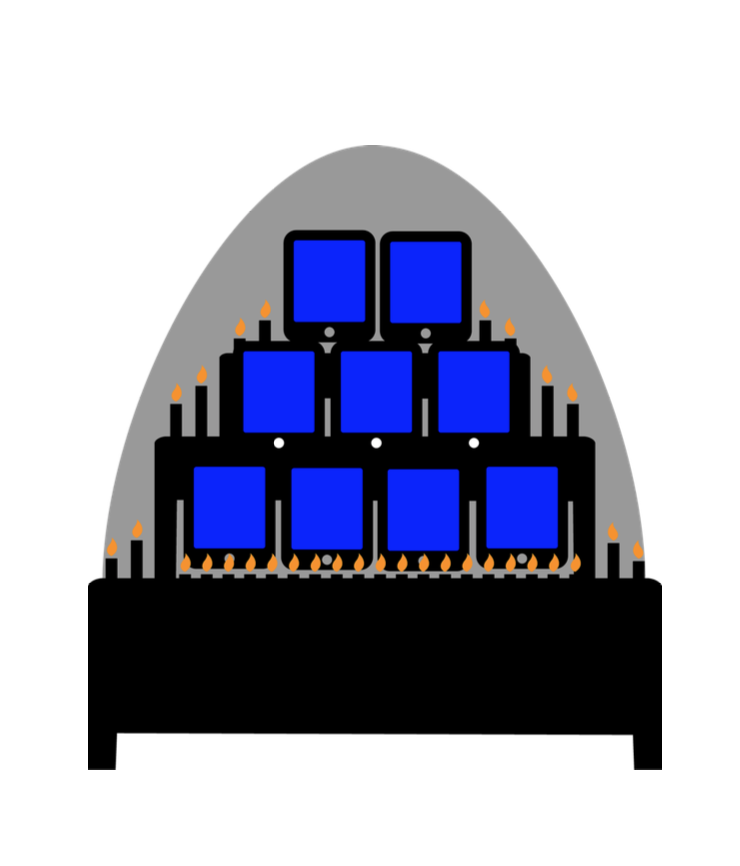 Group 3: Pøsta Dets Concept: Alone together, together alone
Niels, Joëlle, Chantal, Raphaël and Joost focused on the "relationships" part of the IKEA brief. They dived deeper into the way how we currently maintain our relationships and stay connected with each other. Their insights which concluded that high tech will never replace high touch contributed towards a concept that creates an immersive experience which makes people both question and aware of how technology affects relationships. The installation would consist of two facing cabins, divided by a thin material. Once you get seated on one of either sides, you're able to take on a blindfold and headphones which will totally isolate you from the space and other people. You'll be taken on a journey full of sounds and sights, not knowing that there is someone sitting right across you experiencing the exact same thing. Alone together, together alone.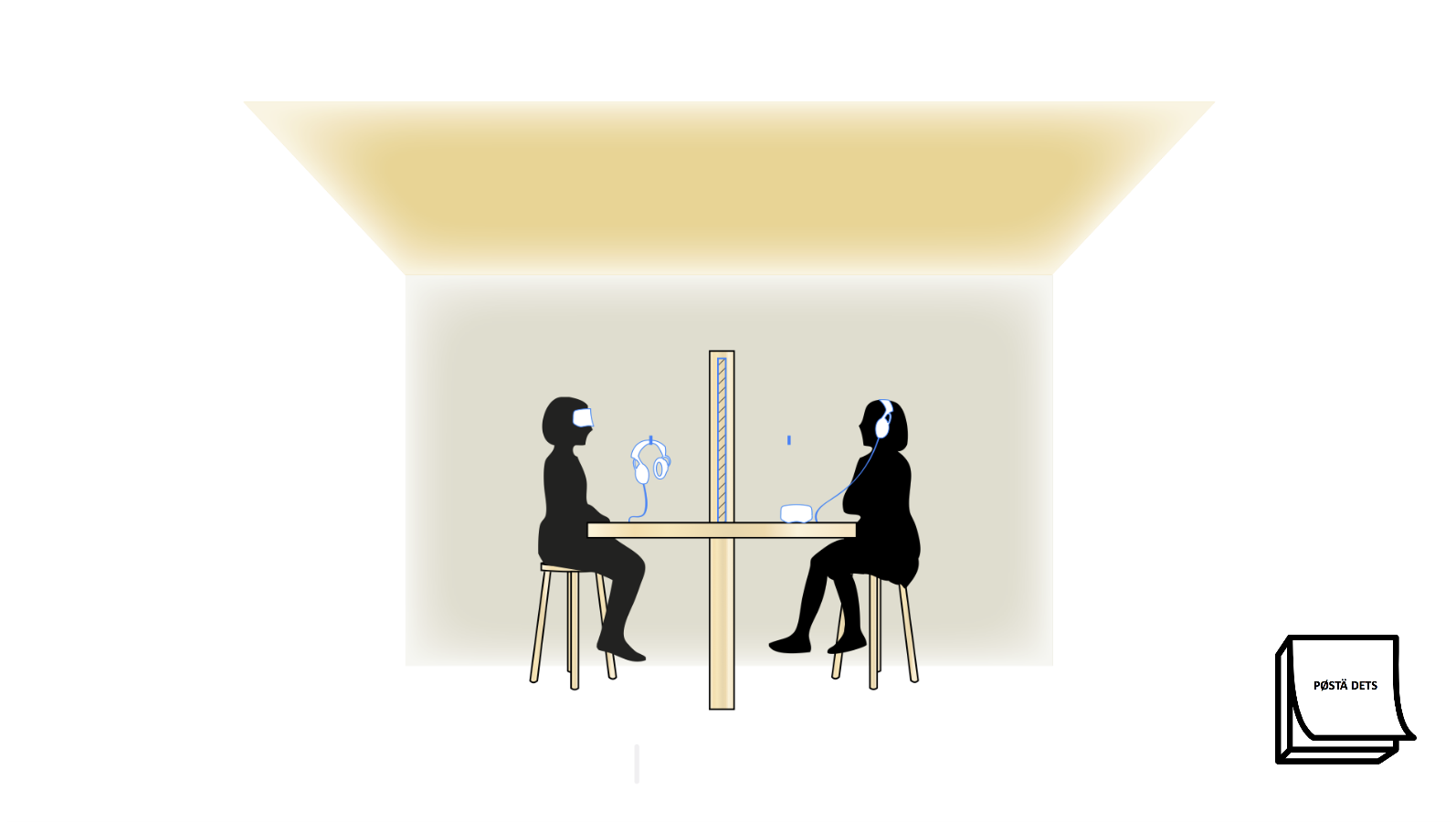 Group 4: Team St.J3 Concept: Universal Home
Jihye, Jasmijn, Joris, Stéphanie and Tristan chose to work with the theme "senses". Their concept was all about understanding the universal idea of home by stimulating people's senses. How? By unlocking memories and emotions people have back at home in a space that doesn't necessarily look like their own. Think of the humidity after you've taken a shower, or the fresh mint smell of your toothpaste. Enter the three areas within the universal house connected to the bedroom, bathroom and living room, and re-experience your personal home.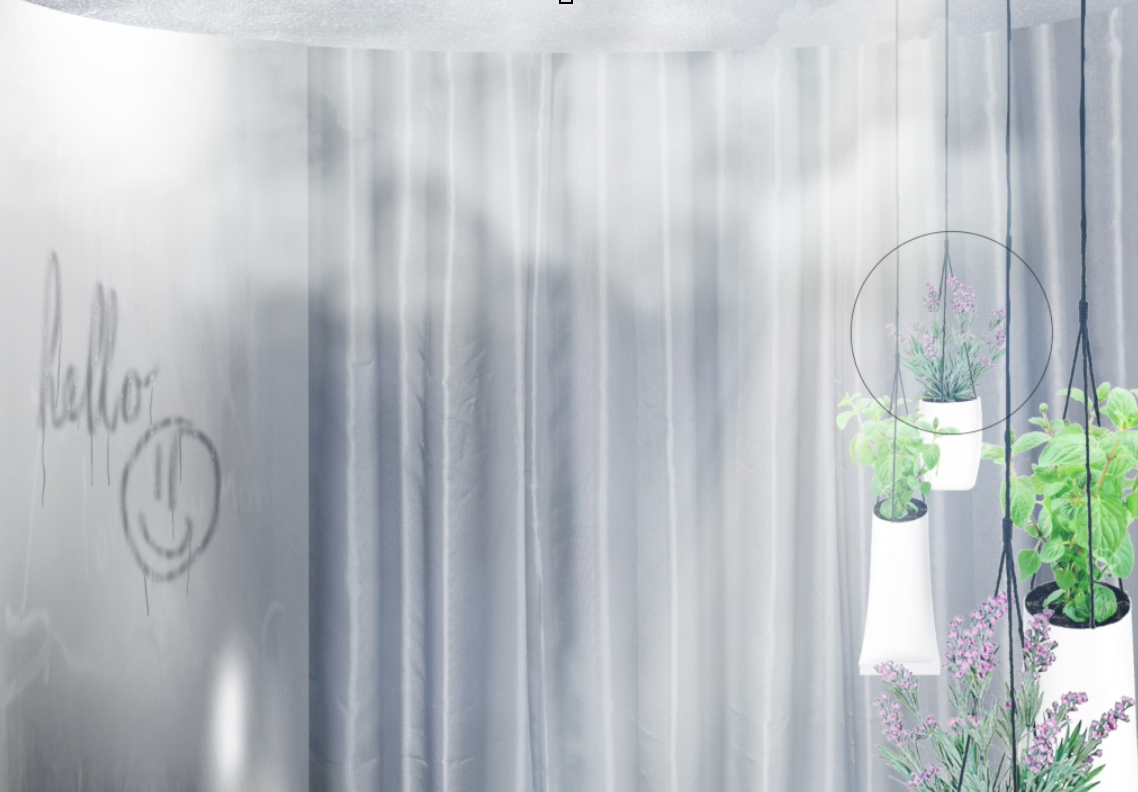 Group 5: ICREA Concept: A sensorial experience
Maxime, Sanne, Yannick, Rik and Renske chose to stimulate people's senses. They wanted to create an interactive and three dimensional space for all ages. Their insights concluded that "home is an universal feeling, that everyone experiences in a different way" and that we "subconsciously experience home through our senses". By bundling these insights together they created a sensorial experience, to make people conscious about their home feeling. The space they designed was divided into a sound, taste, smell, touch and sights compartment where visitors can get interactive with one sense related to to home. At the end of the journey all senses would come together to showcase the real picture.

On the early morning of 13th of October, the pitches took place at B. Amsterdam. Milton from Nikextension flew in from Copenhagen to be part of all the presentations together with ex-hyper and strategist Matilda Sundåker. The ideas Crew 3 came up with gave IKEA an opportunity to identify starting points for the exhibition in several ways. Apart from the presentations and pitches, prototypes were made to showcase the actual experiences of the concepts and make it even more tangible.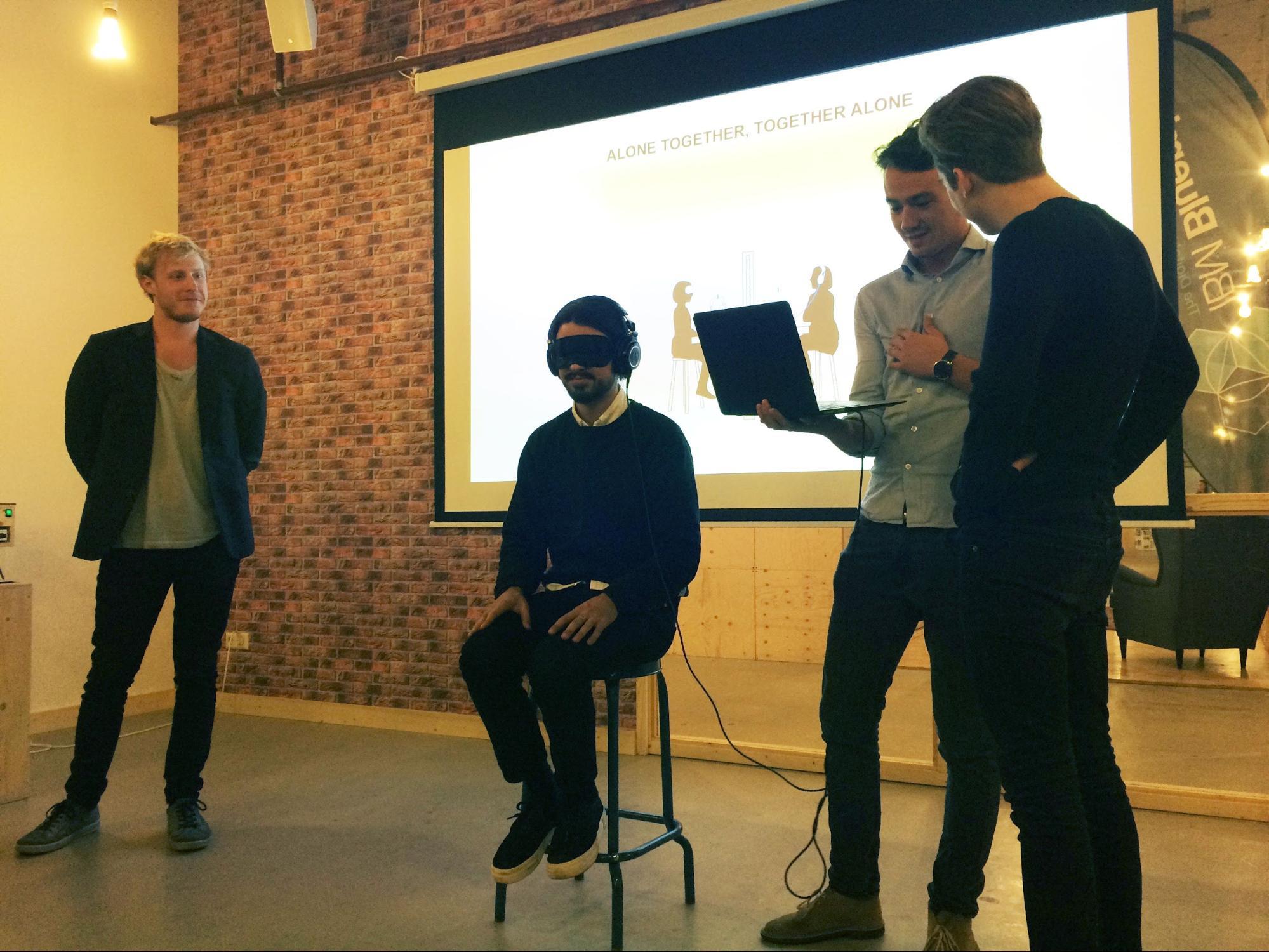 The design thinking module taught me as a graduated fashion brander to go through and trust the creative process. By learning several brainstorming techniques, ideation tools and rapid prototyping the funniest, weirdest and coolest ideas came up which instantly inspired. This is most definitely something that I will take up on in my future projects.
If you're reading this and feel as if you're up for a creative adventure too, check out our website.
---
About the Writer Lete Hulscher is a student at Hyper Island Amsterdam, having graduated from the Amsterdam Fashion Institute as a fashion brander prior. A love for concept development and collaborative projects lured her into the world of Experience Design. She dreams of starting her own awesome experience cafe within hospitality one day