Last week was Industry Week at Hyper Island—'what does the future of the creative industries look like?' was the question the students were asked to deal with. Here's their story: We formed a student blogging team consisting of Digital Data Strategists, Digital Media Creatives, Interactive Art Directors, and Motion Creatives to capture the experience for ourselves, the Hyper Island community, and the world outside these walls.
Rune Toldam and Martin Dyrman from Bespoke, a strategic foresight and design thinking firm, spent the week at Hyper Island equipping us with the tools and processes for creative research. We applied what we learned to map the landscape of our own respective industries. Experience our journey.
Motion Creative
We always seem to find ourselves extremely focused and motivated and ready to take on anything at the beginning of a project. Which leads us to a natural structure in the class due to the enormous amount of directions this thing could go into!
Throughout the process, our class experienced a feeling of evolvement that was based on many realizations towards how gigantic the Motion industry is and all the (sometimes scary) possibilities within it! We were impressed by all the different viewpoints such as behaviors connected to technology, the psychology behind image making and also the effect the motion industry has on the infrastructure of our society.
Motion industry insights by MC18: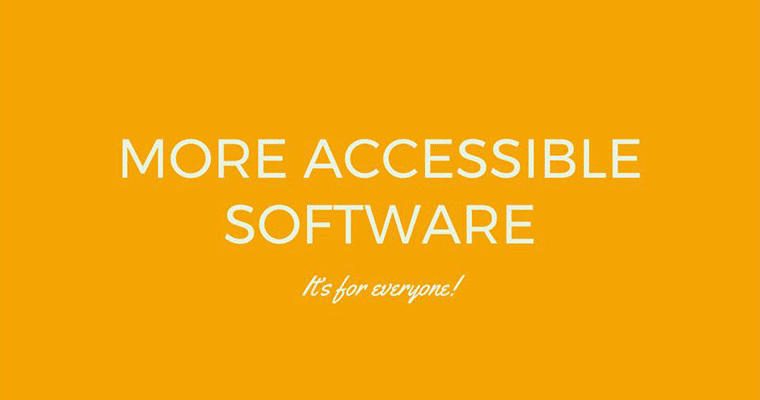 "I thought I was adaptive until I saw all the software."
One of the most interesting observations of our class was how people started to find their core of interest and really worked hard on exploring those to create something they were proud of to contribute to the project.

This week was an emotional rollercoaster for all of us with a lot of positive energy, anxiety, time pressure, curiosity, and happiness to be working as a class and realizing our potential and how we can apply that in the real world.
Text credit: Sanna Hansson MC18 // Visual credit: Cyprien Poncet MC18
Digital Media Creative
Digital Media Creative, the hero of this tale, embarked on an epic journey of self-exploration and finding purpose in the industry-shire. To understand the context of what our hero experienced, we must establish that even though Digital Media Creative does appear to be one entity, it has flair and personality and is not afraid to have conflicting thought processes and opinions.
Digital Media Creative seemed hyped yet perplexed about the new visionary way of brainstorming, conceptualizing and mapping out their future. Thankfully, our star had an interactive compass throughout this quest. Our beloved adventurer woke up in a dark unfamiliar forest, with confidence and swiftness Digital Media Creative decided how to delegate and operate their various extensions and appendages and get up and going.
Suddenly Digital Media Creative was challenged by the knight of vagueness, confusion, and immobility. It did take our young pioneer determination to collect themselves and work through their inner conflicts and lack of coordination. Through collective insight, determination, lengthy monologues, structure, and persistence Digital Media Creative conquered the field and was granted the key to unboxing the task at hand: pinpoint and define your ambitions, aspirations and find the meaning of your existence.
Digital Media Creative embarked on the mission of ScanCard making! Since Digital Media Creative is an undefined, unconstricted and broad entity, finding a particular path to travel proved to be quite the challenge. North, South, East or West? Digital Media Creative decided to not constrict themselves more than they already had. Instead, they decided to power on as a collective unit and see where this learning process would take them. What did Digital Media Creative want to grow up to be? The possibilities were endless.
Calling upon the mage of multitasking, our young pioneer started to map out what the future would look like. Eventually Digital Media Creative learned that it is completely up to them to explore the industry-shire and create new and exciting roles tailored not only to the society's needs but even to their own personal needs.
New ethics, culture and ways of learning and discussing bloomed. Boundaries were tested, differences in opinions were expressed, inner-frustrations arose, and all the cells which form Digital Media Creative explored new ways of making themselves useful and finding a greater purpose in serving the entity. #TeamIsEverything
'After a trinity of intensive days of exploring its inner group dynamic, Digital Media Creative delivered, not only to Bespoke, but more importantly to its own existence. All the frustrations and the inner struggle to find meaning and purpose built up and gave birth to a dragon which was to be slain, because not only was Digital Media Creative under threat but so was the entire industry-shire. After the tactful collaboration, synchronization, and partnership the Dragon was slain, and what was left in its place was beautiful and amazing: the mapping, purpose and relevance of Digital Media Creative's future.
Our globetrotter has now attained a map and compass in order to help guide themselves towards a brighter future, filled with exploration, innovation, change, and learning.
Text credit: Carine Bassile DM DMC 19 // Visual credit: Amanda Silveira DMC 19
Digital Data Strategist
During this week the Digital Data Strategy students had the opportunity to not only to embark on creative research but also to think about non-spoken data subjects.
We all came to the conclusion that data is everything - or that everything is data - but also came to think about how AI, VR and AR will work in the future and how all ethic agreements will come to be defined.
Getting involved in #IndustryWeek meant researching and understanding the market we are involved in, generating theories and insights on how things will or would work out, and opening our horizons with what is happening out there.
So summing up all reflections, thoughts, and feelings: This week, our group researched as much as they could, shared as much as they knew and analyzed all they could process to come up with the perfect insights to share with all new hypers. It was an eye opening week, full of new possibilities and challenges.
Interactive Art Director
As Interactive Art Directors, we initially struggled with defining what that actually means and which rabbit holes to explore in our creative research. Many of us were confused, frustrated, and questioned whether this process actually served our purpose in mapping such a vague and unchartered landscape.
Credit: Jin Jae Lee, Servando Aguayo Amaza
After scoping, scanning, gathering insights, and making sense of the data, we found that the lines between skills, competencies, technologies, roles, and organizations are becoming blurred. Interactive Art Directors will have more influence on the way people behave, the way they see each other, and the world around them.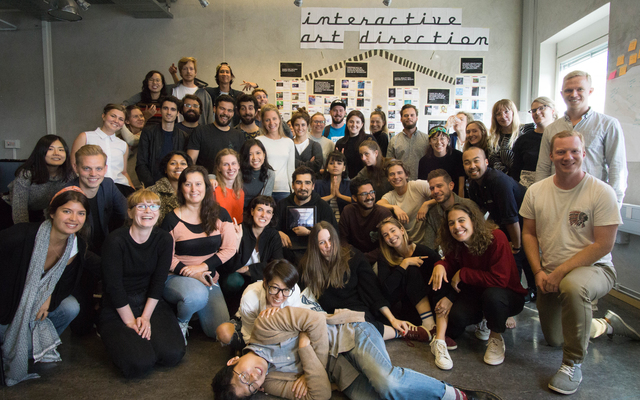 And through this project, we have collectively become a little more comfortable navigating the industry and its unknown.
---
A big thank you to the blog team listed below for curating this article:
MC: Cyprien Poncet, Sanna Hansson
DMC: Amanda Silveira, Carine Bassile DM
DDS: Deborah Zanette, Ibura Lohoun-Gio
IAD: Klara Markbage, Vanessa Lai