Hyper Island's journey to the first ever Kids Summer Camp
Samuel Hedberg and Johanna Nordin have been leading Hyper Island's first ever Kids Summer Camp. Making Hyper Island learning methods accessible to kids is a move into completely unknown territory - both for them and for Hyper Island as a business. But how did this project become reality? What does it mean for Hyper Island? And is this the seed of something bigger?
JOIN THE NEXT KIDS CAMP
Sam believes this whole project could be the seed of something much bigger, than just a summer camp. "4 years ago, we made an April Fool's joke on Facebook about starting a Hyper Island Pre-school. The idea has always been around. Staff, collaborators and alumni kept asking us 'When are you going to do something for kids?'. It's incredible that by kicking-off the Kids Summer Camp it's finally happening - we're extending our ecosystem and potentially building a whole new part of the Hyper Island business."
Johanna, who works with Learning Partnerships and thus focuses on collaborations between students and companies, explains how more and more of her clients asked not only about solutions for their kids but also mentioned that they love connecting with their inner child. "That's why I think there is so much excitement for this project. Expanding Hyper Island towards children can have a lot of benefits, even for us adults. We can learn so much from it and use that in our future learning design", she says.
But how did this idea become reality?
"Us and many other people kept pushing for it because we really wanted to do something with kids and then finally, with our new CEO, we were able to dedicate some resources to it. After that decision was taken, everything went super fast. We both have this 'Let's do it!'-attitude and so we just started off from scratch", Johanna explains.
Sam mentions that during the Hyper Island Company days in March, staff was asked to name one thing they think Hyper Island should become over the next years. Pre-school was the clear winner: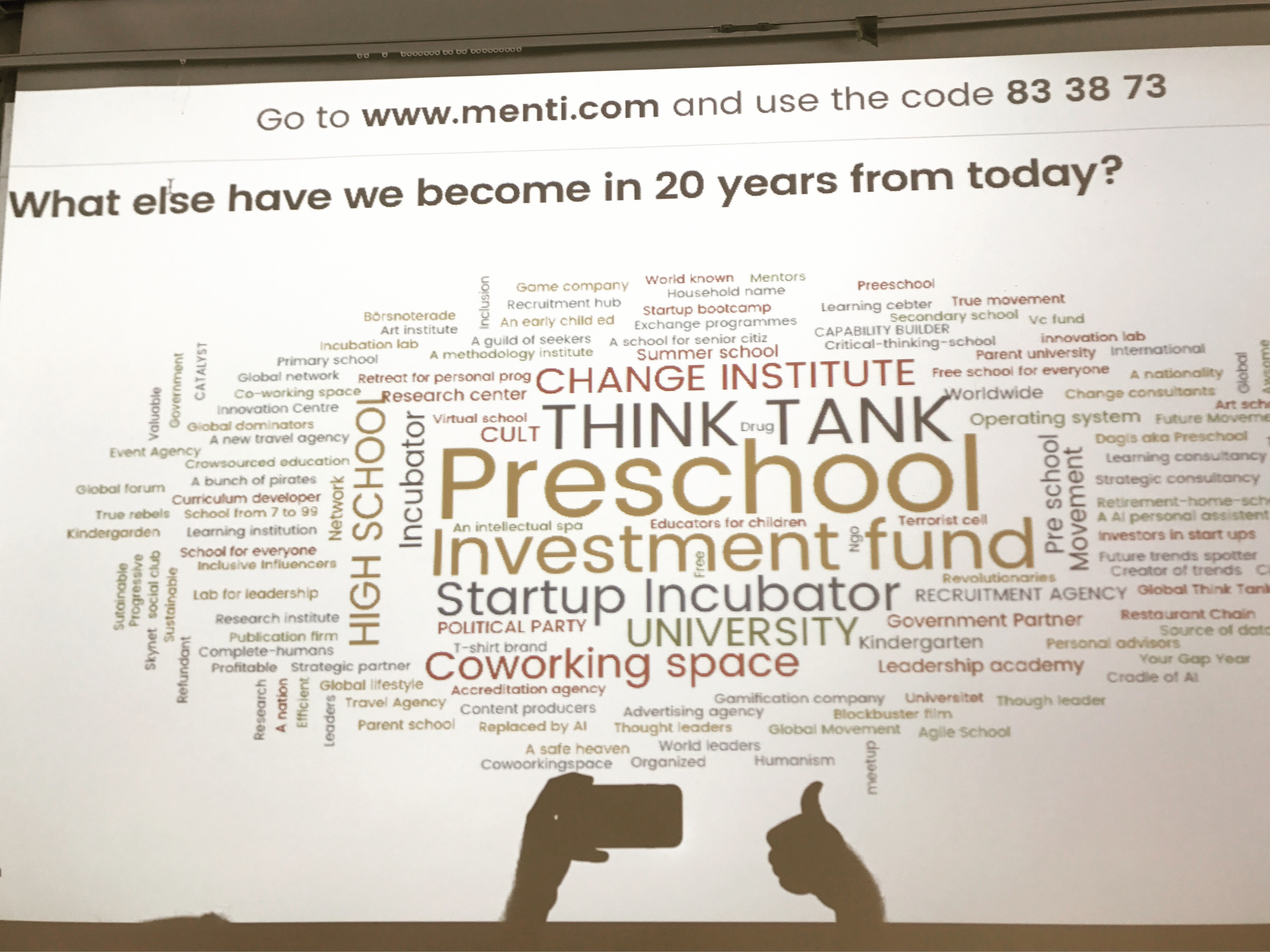 "It really feels like we're not only doing something the market is asking for but something that is a natural development for Hyper Island."
Johanna and Sam started talking about how to tackle this huge project. As Hyper Island hasn't done anything comparable before, they had to rely a lot on collaborators.
"We reached out to our collaborator network. Some of them have a lot of experience working with kids and were a big help to get us started and take certain decisions like for example, what age group to start the camp with."
The two point out that because this entire target group is so new and they're creating a completely new format, they were forced to decide certain things quickly. "At Hyper Island we believe in prototyping, so instead of wasting time on trying to make something perfect right away, we try to test out different approaches. That way we might fail, but at least we fail fast, which gives us time to improve things quickly."
The challenges of touching unknown territory
Johanna and Sam only had one week to see if there was enough interest to fill the Kids Summer Camp. Without any kind of promotion, they got over 100 sign-ups in only 3 days - a much higher interest than they had expected.
But not everything went that smooth. Johanna explains that there was no system in place to get 50% girls and 50% boys, so it involved a lot of manual work. Because everything was new, it was also difficult to measure success. "The biggest challenge, however, is that we aren't sure if our design will work for kids." Even though there is an assumption that Hyper Island methodology will work on all age groups, since it has never been tried, of course, nobody actually knows if this assumption proves true - but everyone is excited to find out.
"We won't be able to see most of what worked and what didn't until after the course. We'll take some time to evaluate everything", Johanna explains, "we believe in our methodology, but we also clearly see this project as a pilot and are hoping and willing to learn a lot from it."
These are some of the things that Sam and Johanna hope will be learning outcomes for the kids:

Curiosity, passion for learning by learning in a fun way

Confidence in oneself

Confidence in creative making, technology and digital

Feeling proud and inspired

New and concrete tools for creative exploration

Experiencing serious play

Confidence for continuous learning

"We don't want this week to end when it ends, we want the kids to feel inspired to continue learning and creating."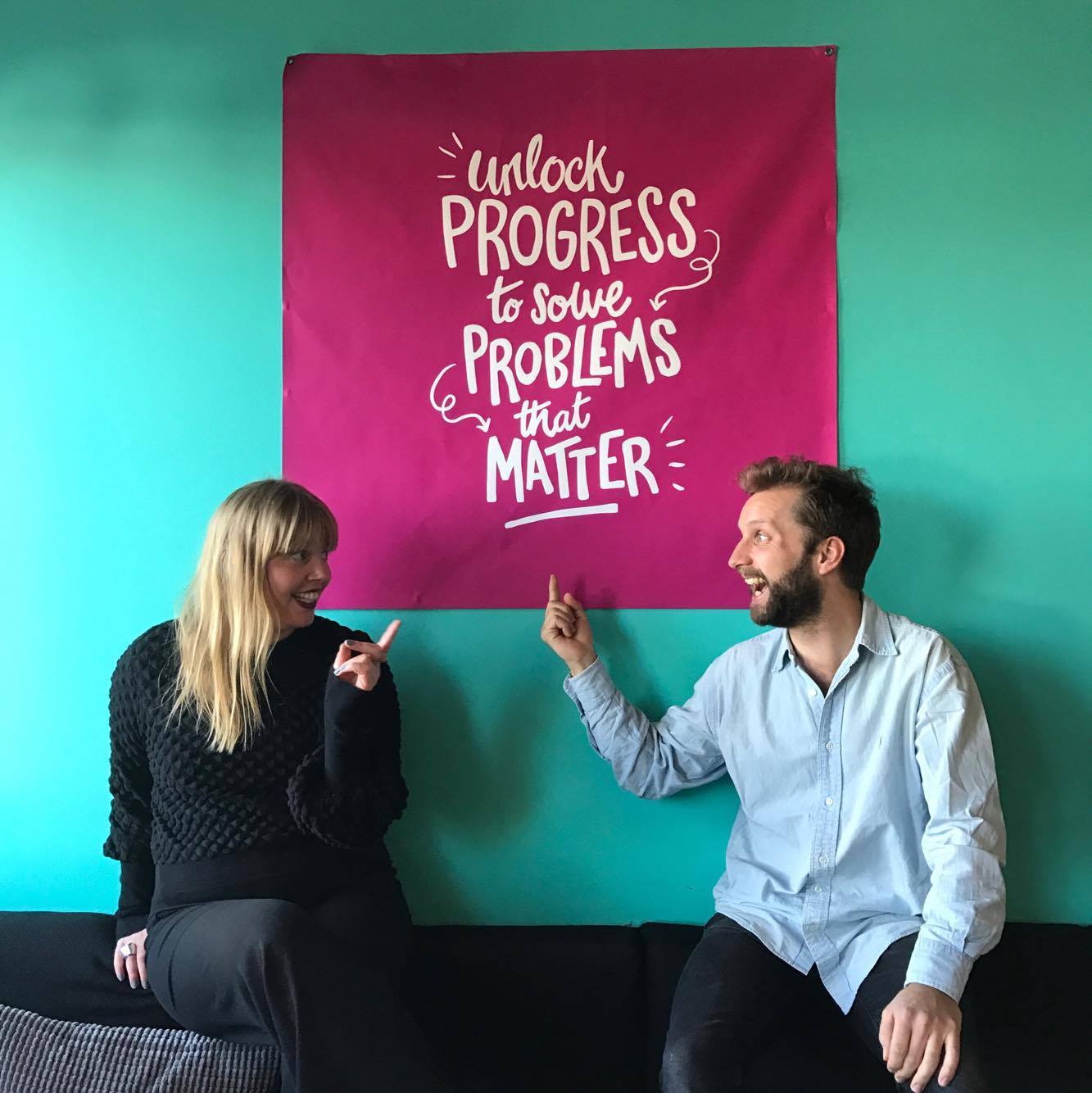 "We believe in the power of unlocking progress to solve problems that matter. While for us the problem may be transforming our organization, for a 10-year-old the problem could be to make a cool blinking robot. If that's the kind of problem a kid needs to solve, we want to help him or her solve it. With kids, you're more 'in the moment'. The purpose is still super clear but there are fewer restrictions on how to reach it."
Ultimately, Sam and Johanna want to instill kids with a sense that there is no right and wrong and that failure is welcome. This approach is fundamentally different from the average school system and hence they both hope it will motivate kids to keep on exploring. "There is no stop in failure, so we want to motivate them to continue and build on their failures. We don't measure them like most schools do, we want to empower and encourage them."
Sam and Johanna are hoping to learn many things from the Kids Summer Camp. They see it as a chance to add a piece to the Hyper Island ecosystem and to use this as a chance to give something back to other parts and courses of the school. And they both have already learned a lot. "It was both challenging and rewarding to create one week of content for a new target group from scratch", Sam explains. Johanna says that she found the prototyping she did in regards to this project extremely empowering and rewarding, "I got to practice what I preach". Both underline the importance of bringing in the industry to help. "We could have never done this, without collaborating with the industry and gathering their knowledge."
With the Kids Summer Camp Hyper Island is laying the seed to explore other school types and expand its vision to new target groups. The purpose of the Kids Summer Camp is to spark curiosity and empower kids early on. "At Hyper Island, we believe in learning for life, so the earlier we can manifest this, the better", Sam concludes.
"We want to encourage kids to explore, especially technology, early on."
---
If you agree with these values please reach out as we are looking for sponsors. Thanks to Gullers Group, Electrolux and Great Works for supporting the Kids Camp financially and also thanks to Fryshusets "Barn till ensamma mammor" who helped us reach out to kids in their network. Are you interested in future Kids Camps? Please fill out our form here:
JOIN THE NEXT KIDS CAMP