Exploring the Experience Design Module of our MA
So, what's the final taught module of our renowned MA Digital Experience Design project all about?
Students work on a project that covers all the areas of the Experience Design cycle, and is the culmination of everything they have learned on the programme so far. It's their opportunity to implement the knowledge, tools, and techniques of Experience Design they have been exposed to over the duration of their taught MA.
It's purpose is to validate insights and assumptions gathered through a variety of research methods: personas, user journeys, process flows, concepts, sketching, design and prototyping; whilst developing the skills necessary to make the conceptual, tangible.
The project helps our students to deep dive into the essence of Experience Design. In a constantly changing industry, we believe it's really important to have an understanding of the components that make up a particular field. In this case understanding the field of experience design is crucial. It is a contentious term, used in different ways in different companies. In this module, students were challenged with cutting through the jargon and the buzzwords, getting to the core of what it means to design experiences with a digital focus.
##An insight into the brief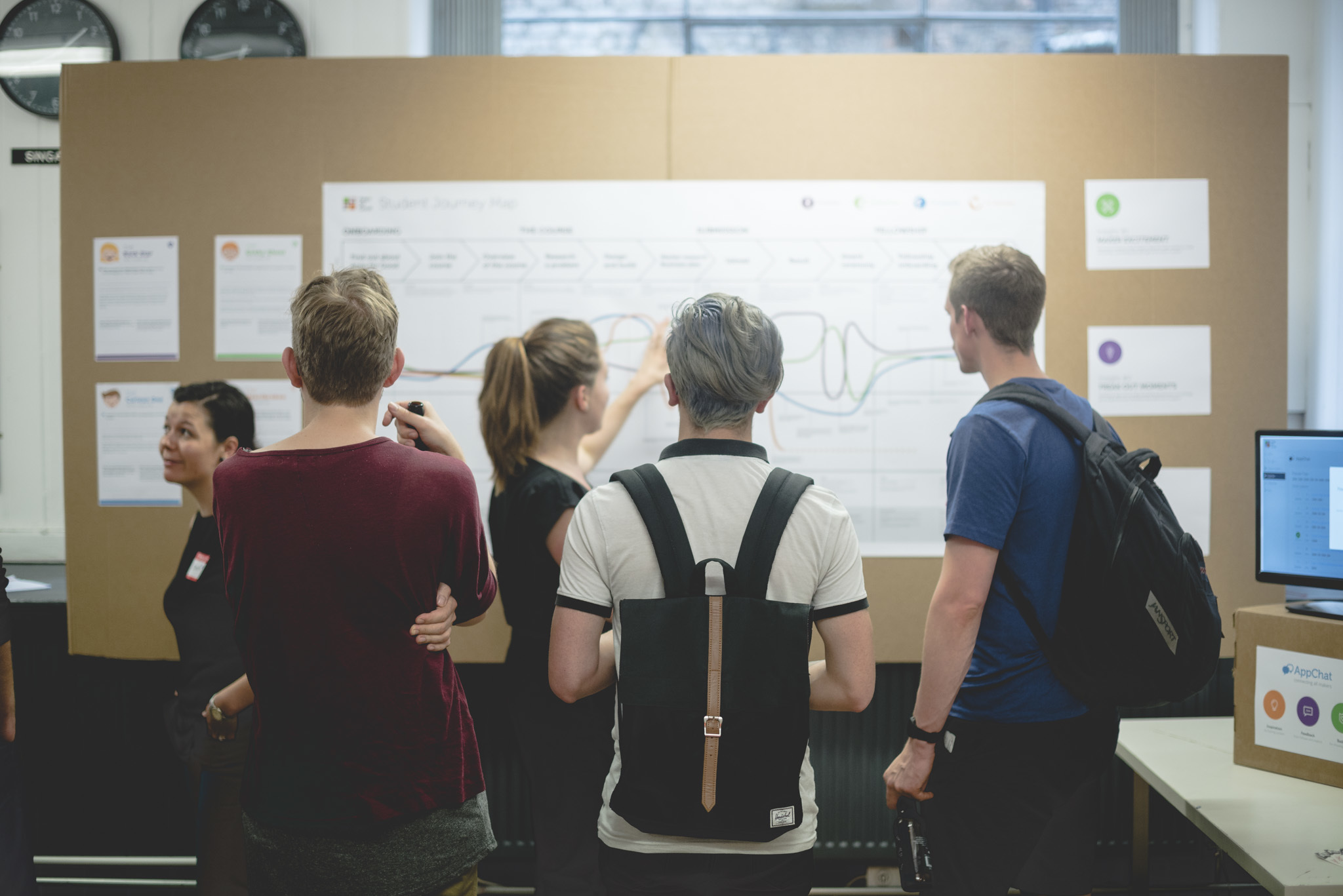 Unlike previous projects, there isn't a set client brief for students to respond to. Instead, there are a number of client briefs that they can choose from and the students also have the option to define their own brief.
##About the industry leader
There's always an industry leader to guide, coach and lead the students through the module. For our second cohort, the industry leader was Lawrence Kitson. He's a product lead, service and interaction designer with 8 years of solid experience. For the last six years he's been at ustwo,and during his time there he's created complex trading systems, defined the user experience for mobile payments and helped small business understand what they do better. As well as this, he helped build the interaction design team, mentor and coach team members and build a new studio in the U.S. Lawrence is now working with the new Co-op digital team in Manchester, who are on a mission to build products and services that promote co-operative values and improve society.
##Introducing the student showcase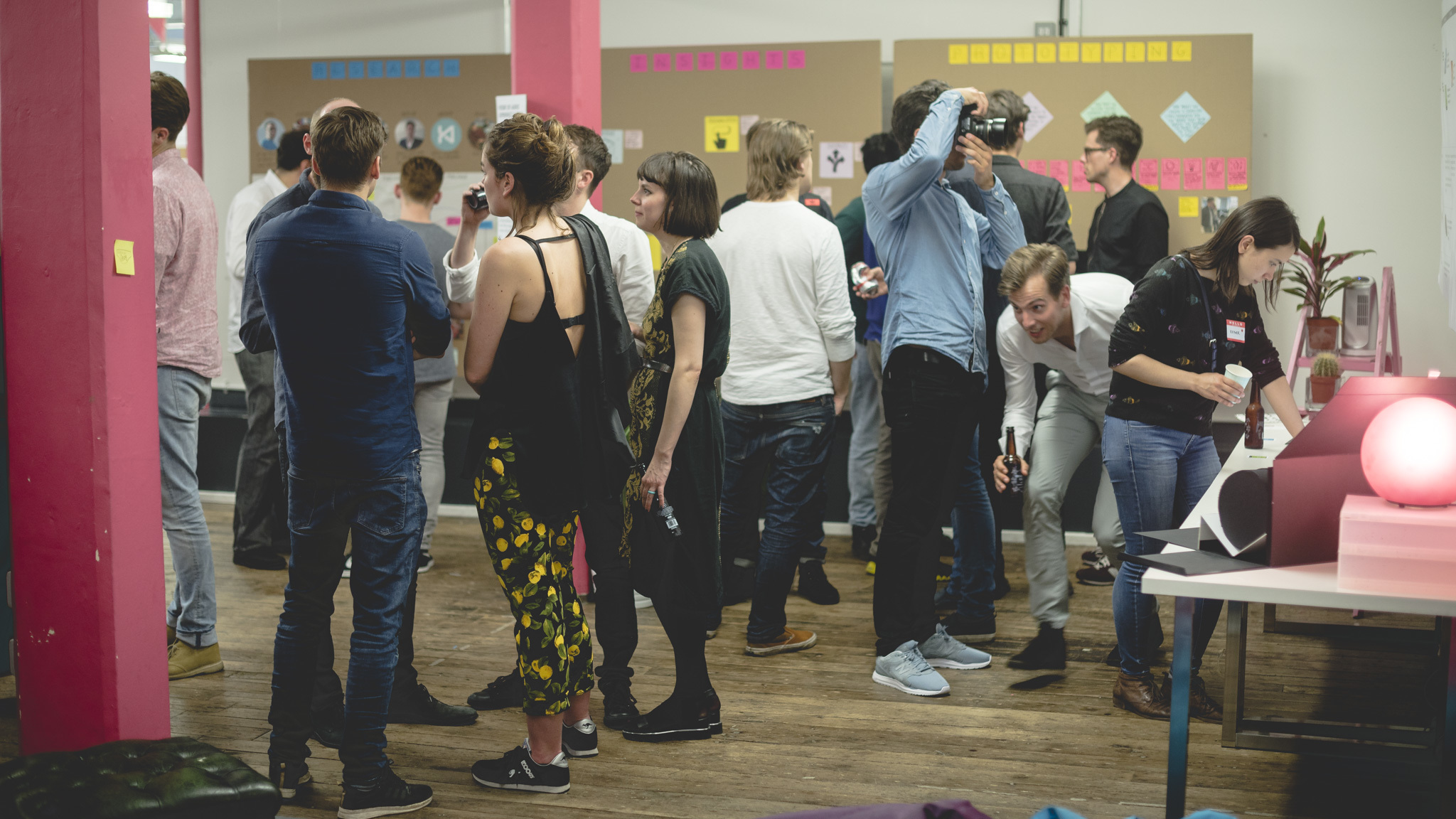 The students held a design showcase that invited over 70 industry professionals to view, explore and critique their projects. We've shared quick summaries of their projects below, including some pictures of their showcase.
##Future of Logistics.
Team: Katie Shelly | Mathilde Dongala | Mira Bordoloi | Michael Holland
How can peer-to-peer networks help facilitate the delivery of goods? That was the brief from a major European car manufacturer. It seeked to uncover possible peer-to-peer logistics services for the near future. Cricket is a new service that meets users "where they live," in messaging applications, to facilitate the movement of goods through an AI enabled conversational interface.
##Future of Mobility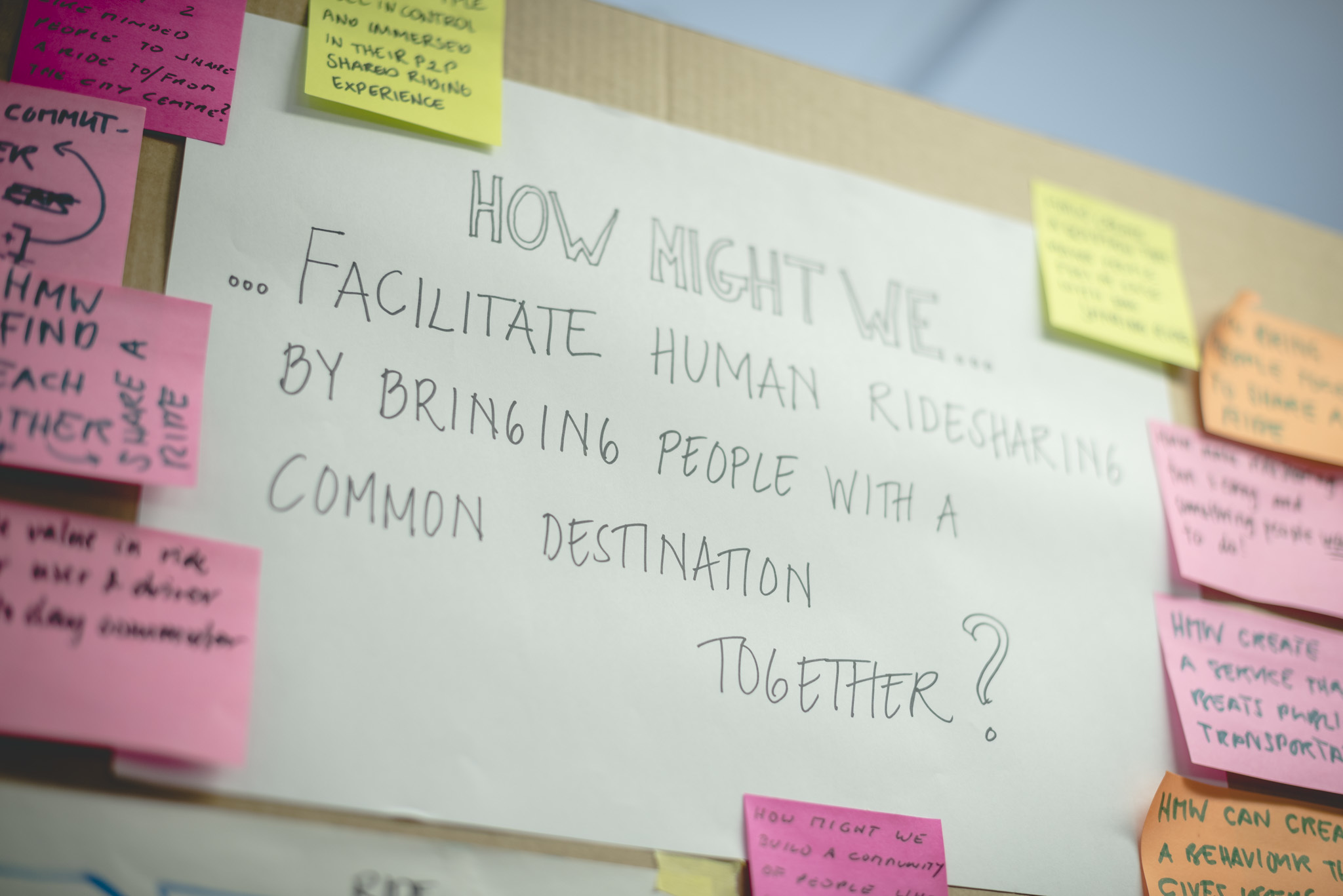 Team: Anna Evans | Stefan Jost | Mario Gabric | Marcela Ospina
What does the future look like in terms of mobility and ridesharing? The team created 'Crewser,' a digital platform integrated with Facebook that allows people to rideshare by matching them based on common events. The team believe that 'Crewser' does not only provide an economical riding alternative but also connects people.
##Future of Learning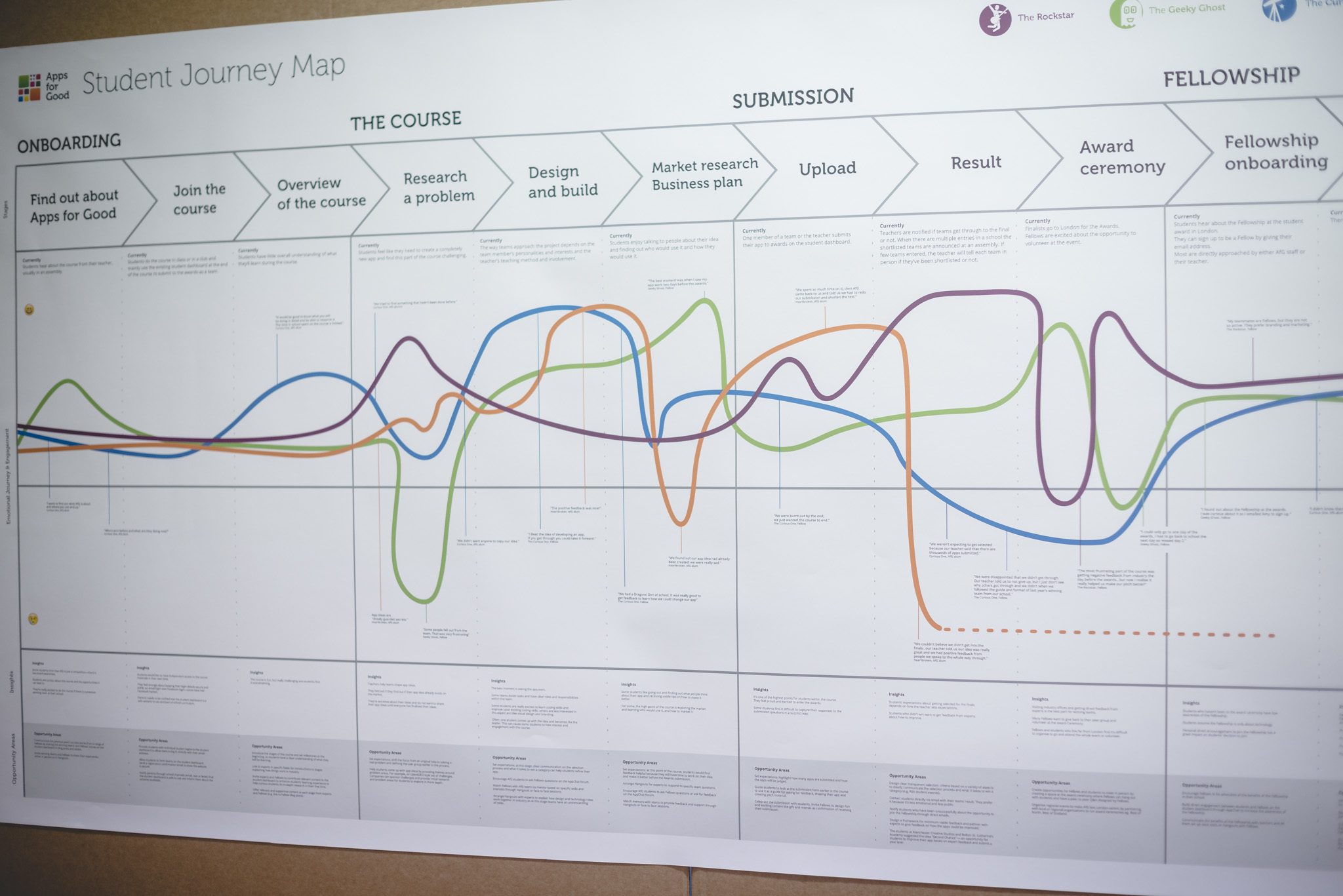 Team: Davis Levine | Dalma Kadocsa | Kara Kane | Mayra Kapteyn
The team co-created the future of learning with students from across the UK. Their client, Apps for Good (AfG) is an education movement that teaches students how to build apps. They documented the student journey and designed AppChat, an online education community where AfG students and alumni can share ideas and learn from each other.
##Future of Food
Team: Shirley Sarker | Radina Doneva | Natalie McCarthy | Laura Morley | Nurul Ibrahim | Mabel Lazzarin.
The team chose the client Northern Heritage, which is a community group striving to facilitate sustainable local production of fruit and vegetable in the north of England. It does this by connecting farmers with chefs and foodies. Sprouter is a digital service from Northern Heritage. It allows users to express their interest in various products to farmers who can then choose to grow it based on accumulated demand.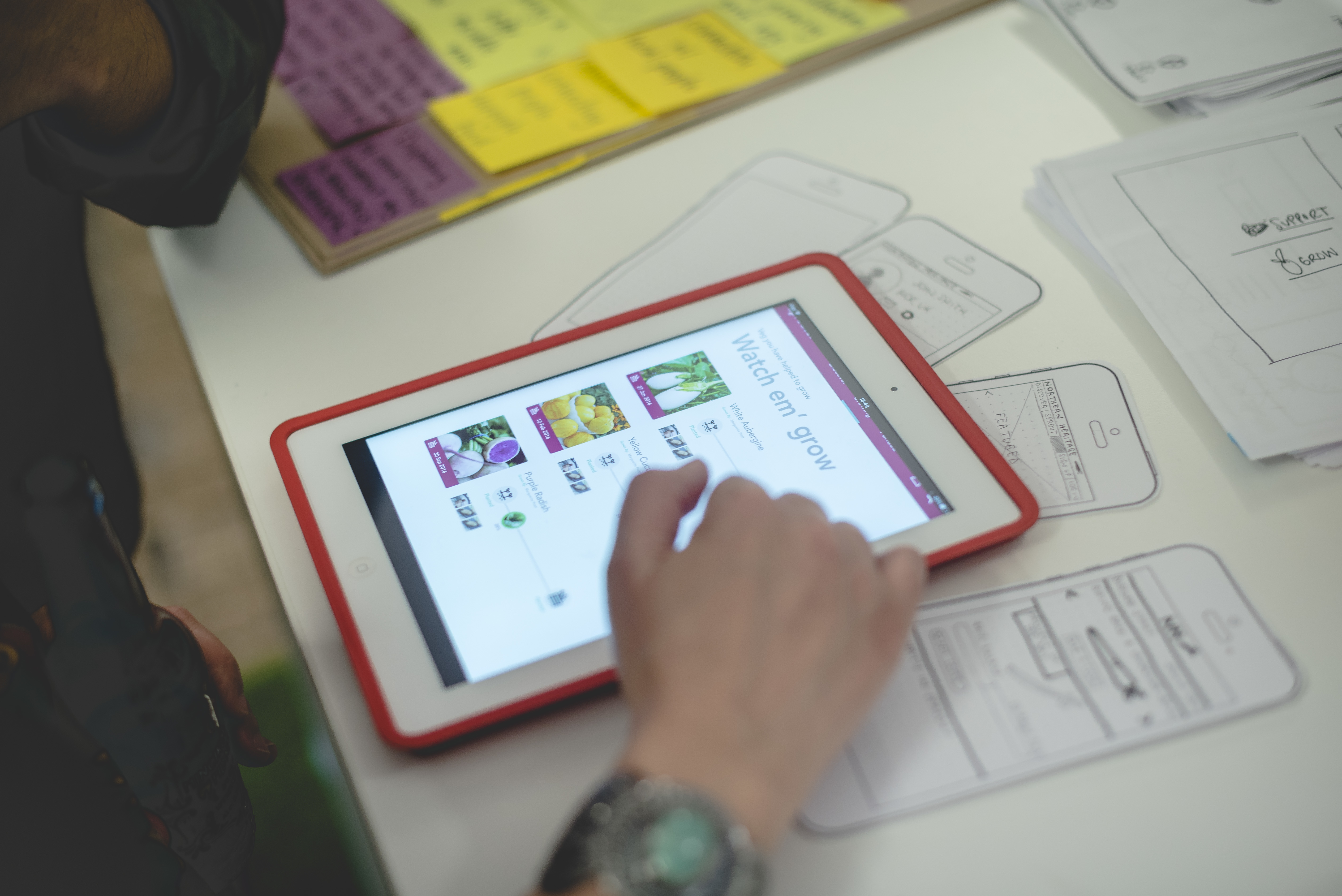 ##Future of Audio Experience & Retail
Team: Manish Chauhan | Phil Hesketh | Dan Nessler, Renzo Vallejo | Tom Anderson | Sérgio Andrade | Sydney Johnson | Joël van Bodegraven | Josephine Hjort.
The team designed for Kien: a Dutch startup eager to reimagine the online buying experience of their soon-to-be launched speaker system. Without a retail presence, Kien will have to stand on its digital selling channels and product experience to reduce anxiety, persuade customers in an already competitive market, and build a community of passionate ambassadors. The result: a journey that takes flexibility and personalisation to a whole new level. The students created a story future owners will be Kien to share.
##Future of Gaming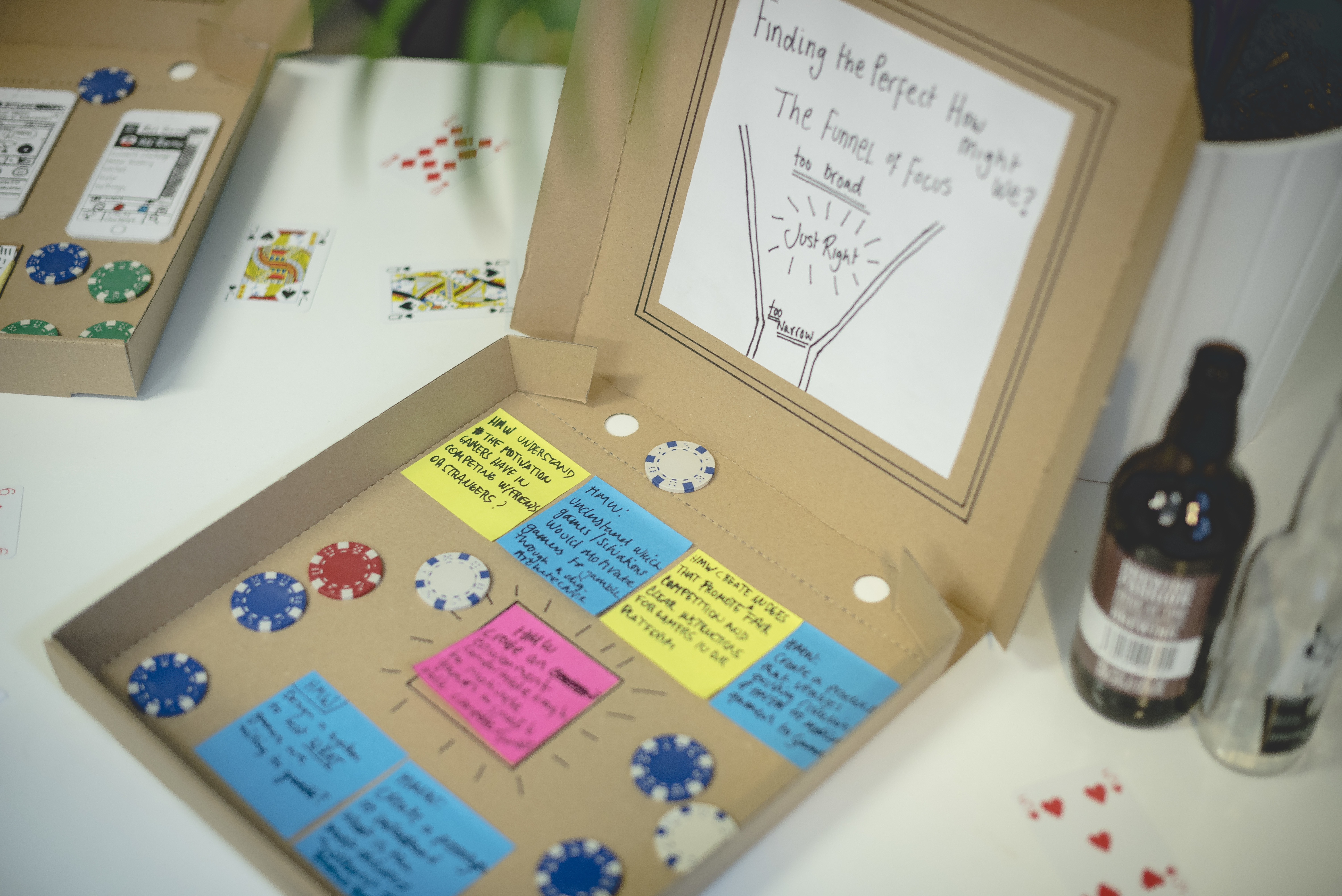 Team: Mustafa Gokeri | Alison Rome | Daniel Santos | Vanessa Jennings
The student team worked with Manchester based start-up BetGame to create an online betting platform with socially remarkable features for gamers. The team have found an opportunity within needs of casual gamers - to capture the joy of gaming within an architecture enabling gamers to compete and place bets online. "Working with the students was positively challenging and something I looked forward to each week, it pushed us a team to revisit all assumptions formed in our business and ask how could we push the user experience to the next level. The insights we gathered lay between casual gamers, gamblers and hard core gamers, we'd be happy to share but right now they are competitive advantages! So something we'll be happy to share at a later date. If you can, I recommend this experience to any business I know & on a personal share, I'm hoping & striving to one day have some of the team join our company, if we're ever so lucky to attract them. " - Doug Ward, Co-founder, BetGame.
Here's a short vid of the evening showcase:
---
About the MA Digital Experience Design
Hyper Island's new MA in Digital Experience Design has been designed in response to demand from industry. There is currently a gap between what schools teach and what a designer needs to know to build products, services and systems in the real world.
The images on this blog were captured by Drew Forsyth. He supported our students on the evening by documenting their projects to share with industry friends. You can get in touch with him via Twitter or his website.