Meet Hyper Island alumnus Philip Levin, a motion creative from Sweden now working at a fast-growing creative agency in New York,. Here he explains why he wanted to learn more than technical skills.
Philip knew that creating awe-inspiring motion graphics was his calling but to land his dream job in the motion creative industry he would have to get industry-ready. His education had given him the technical skills, but Philip knew he needed to craft a compelling portfolio with real projects and grow his teamwork skills to jumpstart his career.
After finishing his university degree in web and multimedia, he came to study at Hyper Island. Today, he's a designer at fast-growing creative agency Craftsman+ in New York.
Why study at Hyper Island?
"I've played around in Cinema 4D and After Effects since I was 16 years old. I knew I wanted to work with motion graphics from the start. The problem I had was that I didn't know anything about the business or where to start. I had the hard skills but not the soft skills," he explains about why he chose to study at Hyper Island.
Philip applied to study the Motion Creative program at Hyper Island Stockholm as it is built around real-world projects and driven by the core belief that team is everything.
Learning more than technical skills
Philip had saw himself as something of a 'lone wolf creative' but knew that wanted to become a great team player as well as designer.
"I didn't want to just do things on my own nor just go along for the ride either. I wanted to know how to move a team forward," he says. "Hyper Island really prepared me for the industry because its briefs were so similar to those in the real workplace. Before, I would have taken things personally. I realized that my teams' feedback is really valuable and also that they wanted me to speak up more and valued my contribution."
Philip took those learnings and insights, around communication and giving and taking feedback, into his new role. Hyper Island's transformational learning methodology empowered Philip to become a leader and craft projects with amazing companies such as Procter & Gamble Co, Unicef and Volvo.
Shout out to the 2016 Motion Creatives class!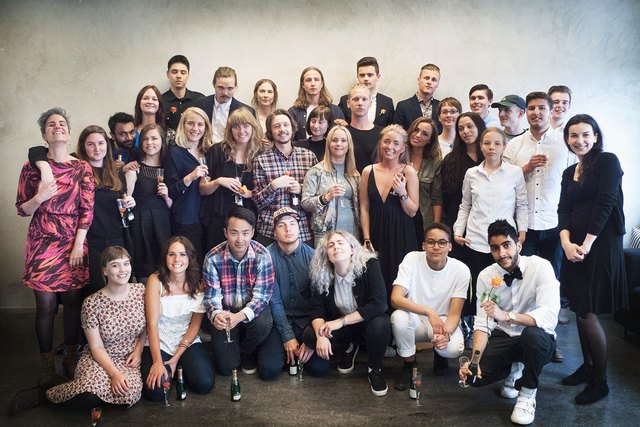 How was the step from school to working life?
During the Motion Creative program, Philip interned with an agency in New York and fell in love with the city. When he graduated in 2016, he knew he had to return to the Big Apple. He spotted a motion creative internship advertised on Hyper Island's job board with Red Bull Media House in Salzburg, which he got, then discovered his dream job. "I saw a job post from Craftsman+ in New York for a junior motion designer, and their video really impressed me. I got a response from the creative director and two hours later we were on a Skype call."
How are you liking your role with Craftsman+?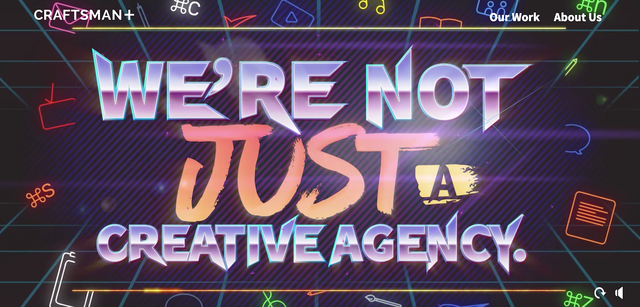 "I love the company because I can take on multiple roles and learn more. And they listen because I get more responsibility every week. It feels great that they trust me."
Philip is involved in a lot of interactive work at Craftsman+ -- they create playables for companies like BigFish games, Marvel Strikeforce, Virtual Villagers, and Apple.
What's something you would tell a younger version of you?
"I would tell myself to get out of that comfort zone, so I can grow. I'm this quiet guy who moved to New York but it's a great place that I thrive in. Pushing yourself changes you and your perspective. You realize that your wildest dreams can come true."
Share your work with us!