17 tools for radical openness: some thoughts and tools for re-balancing power in your organisation.
If last time I shared my perspective on how radical openness can be used as a potential leveller to power imbalance in organisations, this time, I would like to share more specific tips from my experience working with organisational and cultural transformation.
In this article I will look focus more on tangible tools and guides for you to implement. You can catch part 1 of this article here.
About this article: One difficulty in writing this article has been to choose which tools to keep in and which to keep for another time (there are many). Another difficulty has been catering for organisations at different stages of maturation or evolution. I've tried including tools which are targeted more towards traditional organisations (namely structural stuff like office layout or IT systems) and also some which most organisations of any level of evolution could benefit from (mainly the very human processes). Some may be obvious and well known, others may be new to you. Focus on taking out what is relevant to you. To truly transform your organisation, there would normally be a need to shift from old org structures where power is held by people to new operating systems where power is held by a process. This requires a bigger and more fundamental transformation so to focus on the more achievable and immediate, I have written these tools as 'hacks' which may help you get some quick wins.A good principle for change is to look for what you can do and leave what you can't. I suggest following this principle when reading this article. If you'd like to ask me any questions on how you can create change in your business, just leave your details via the form below.
##Principle 1: Make all information open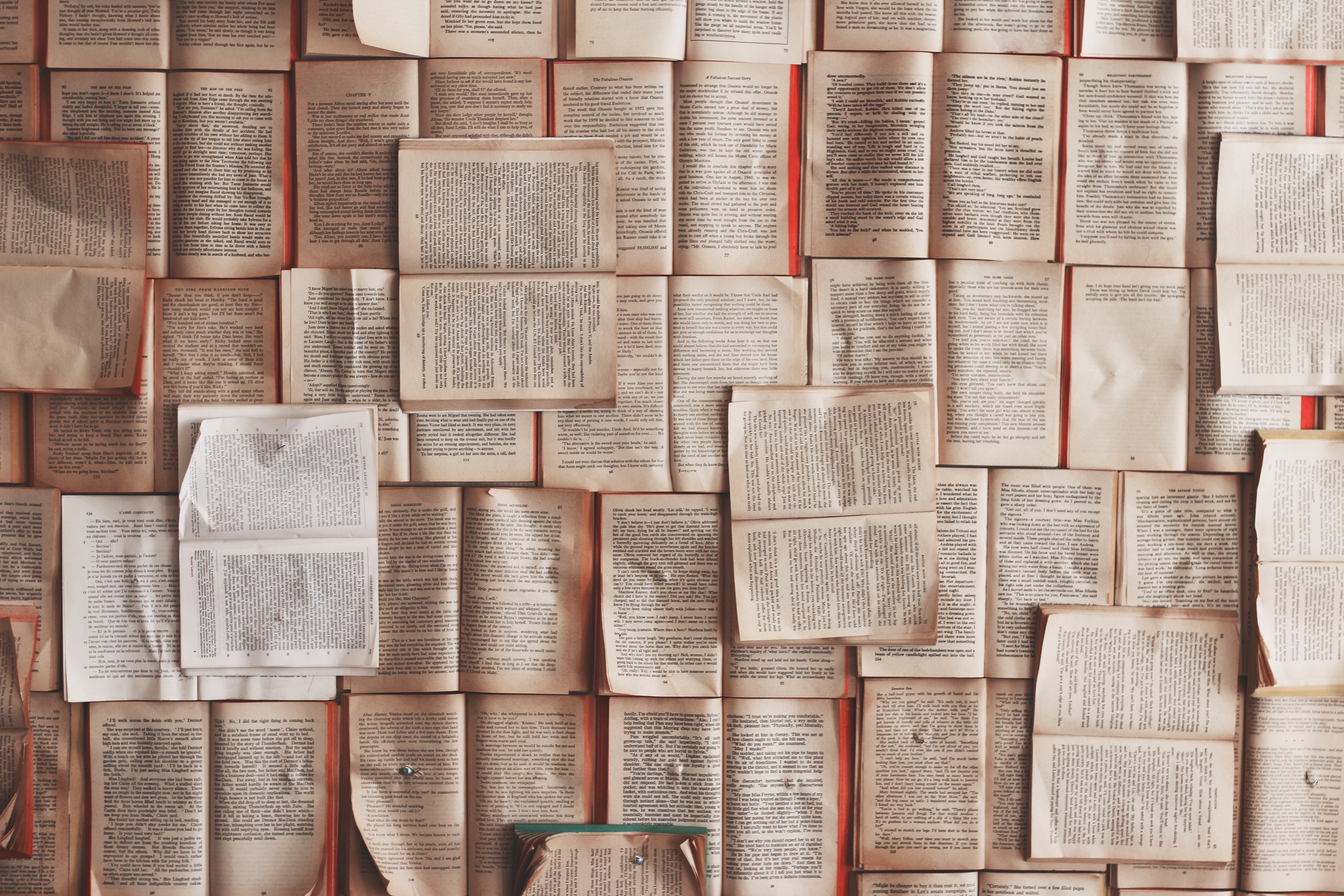 Very often when I interview clients before designing a change process, they mention difficulties with IT, so recently I have placed far more emphasis on helping clients to think of IT as a part of their culture change efforts. I have a huge belief in the capacity for technology to flatten hierarchy and re-balance power. Here are some absolute MUSTS in my view for you to create openness in your organisation:
#1 Collaborative Platforms: This is probably a given for most, but using (and only using) tools like Google Drive allows true collaboration to take place. It enables stealing and theft in the most wonderful and generous ways, enabling organisations in many ways to function as living systems, an age old theory made real by cloud based platforms.
#2 Cloud servers: Obvs. But don't keep anything (anything!) on your hard drive. It creates silos, nobody else can access it, it duplicates things, it makes information static. Put it all somewhere your colleagues can access (August actually share theirs with the whole world, like this). You can even make sure you only buy machines with tiny hard drives to make sure they fill up quickly so team members have to use shared servers ;)
#3 Start a Wiki: I haven't done this, but I hear it's a great way for businesses to share learnings and take a dynamic to information. Make the most of collective intelligence. (Use WikiMedia)
#4 Open salaries: Many organisations are making all salaries known to anybody in the organisation and sometimes even publicly. Buffer is a great example of this, they have made the system and logic by which salaries are calculated public (here). I think it's far easier to start with this principle than to change to it. If you are thinking of doing this, I strongly suggest you have a process consultant help you. Salaries can be sensitive things and this process would no doubt create a lot of initial difficulties that will need a lot of openness to work through.
#5 Open finances: If salaries is one step too far, at least making the company finances known by everybody gives team members context for decisions and that level of transparency can help to give everybody the information they need to make informed decisions, rather than having to report to a person in a position of power through knowledge. Square, Buffer, Semco all do this.
##Principle 2: Communicate in open spaces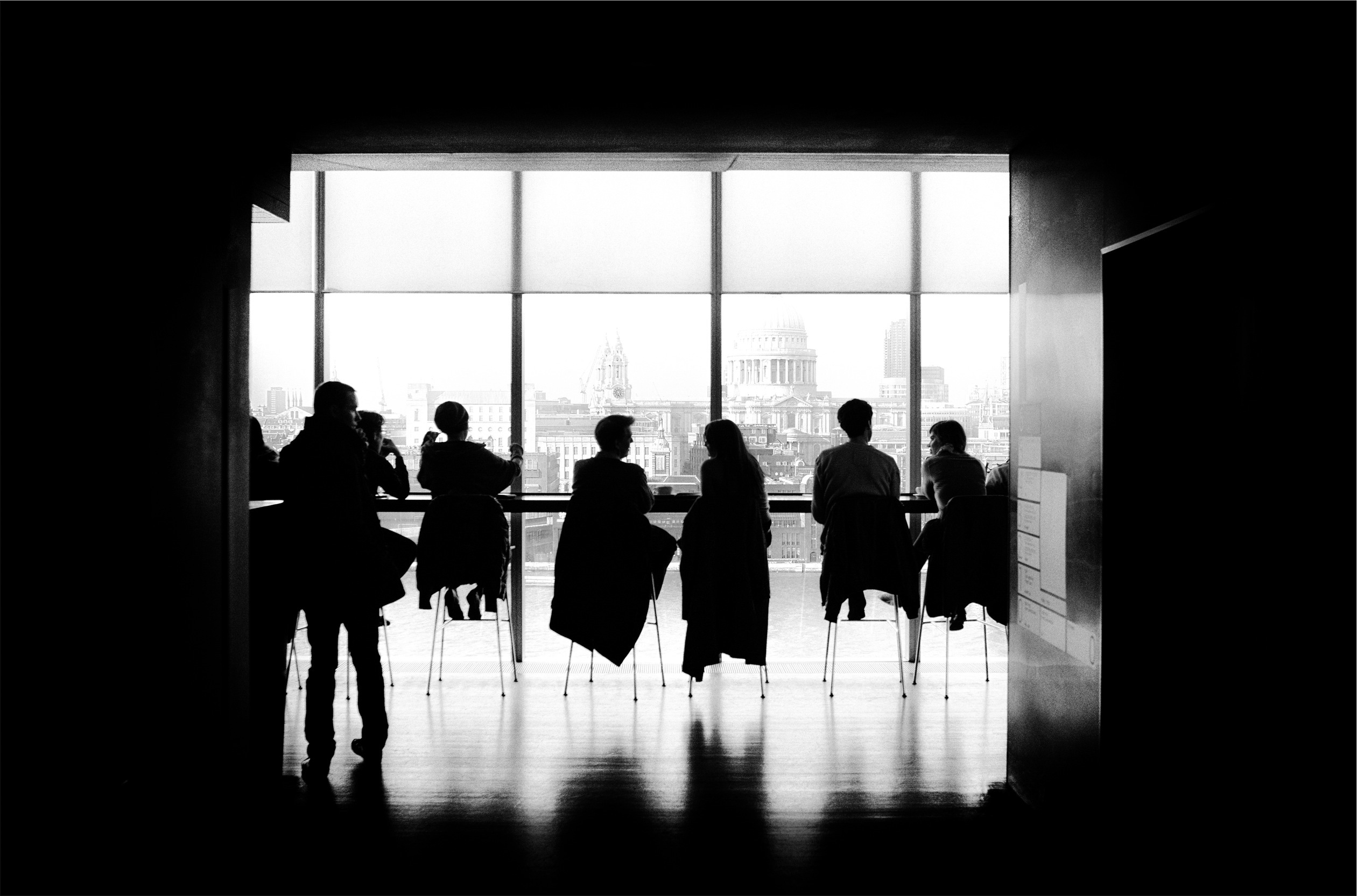 #6 Kill internal email and move to networked platforms: Another (and possibly my last) technology recommendation is to move everybody to a platform like Slack (or Yammer). I visited them last year in SF and they shared the stats: Just amazing. Anecdotally, I have been working with a client for a couple of years on a cultural transformation programme and one of their heads of department made this stand out observation in regards to the benefits of moving to Slack from email. She said: 'Since moving to Slack, the team has become more creative because more junior members feel safe sharing their ideas'.
#7 Open discussion forums: There are many processes I would recommend every team take on. Truth is these processes contribute to each one of the categories in this article, so I will simply share them out amongst the principles and leave the longer list with links at the bottom of this blog. For this category I will choose reflection.
#8 Reflection: Diminishing the power of few people is made possible by attributing equal value to all perspectives. This has many other benefits such as enabling group learning, questioning old mental models and taking a more fluid point of view on what the 'truth', or 'knowledge' is (a temporary belief). This tool enables all team members to share their learnings, feelings and actions to move forward in a way that helps individuals and groups grow. Here's a how to guide for team reflection.
#9 No personal offices: This sounds a bit 80s but if you have your own office, you're like a silo'd hard drive, you're also probably seen as inaccessible (however lovely you are or however 'open' your door policy is). I would even say, no fixed desks in order to ensure that continuous change and reframing of ways of working and being is a part of having a living culture. You may need question yourself and your possible need for (too much?!) safety and comfort here.
##Principle 3: Open up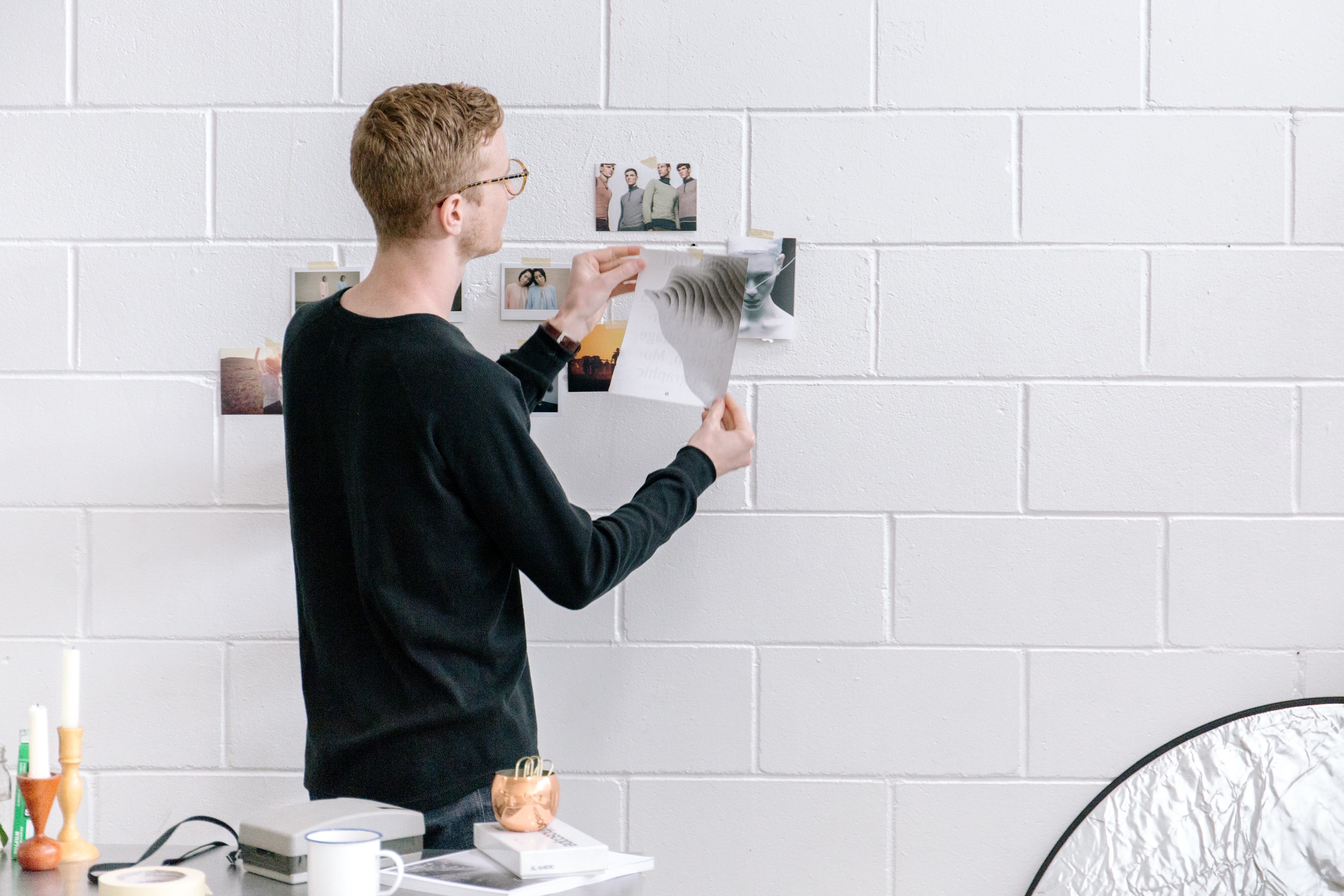 #10 Check-in / Check-outs: This is a routine adopted by many highly evolved organisations, it is a process whereby team members express a feeling prior or after a meeting with the aim of giving greater context to colleagues for our behaviour. Other benefits are increased team cohesion, better focus on the meeting, alignment around goals, increased sense of context - How to guide for check-ins and check-outs.
#11 Bring your child or pet to work:Again, many of these suggestions may seem common sense to some of you, but I really believe in these simple cultural symbols. Environments which allow us to bring 'our whole selves' to work flatten hierarchy and eliminate all sorts of 'professional' nonsense. One colleague regularly brings his little boy to work and I just see the stress levels in meetings diminish immediately and communication improve, things are perhaps put in perspective and egos left at the door when their is a child around. It's very grounding The fact he's unbelievably cute may be a factor too of course.
##Principle 4: Open the floor to new perspectives
If there is one belief that I think may need changing for organisations to evolve, it is the unwritten and often unconscious concept that the leader or manager knows more or has the truth. Of course, there is little backing to this concept. Opening the floor to many perspectives helps to re-balance this and enables the group to grow and succeed..
#12 Appoint a facilitator: The biggest shift you can make I think is to appoint a facilitator for every meeting you have. Change who that person is and ensure it's not always the 'leader' role. Facilitation should as much as possible be a neutral role aiming to help the group come to a decision. Maybe ask somebody from another team to play that role.
#13 World Cafe: A great way to create meaningful conversations and harness the group's thinking. Also a good way to create alignment in big groups. Here's a guide to running this workshop.
Reflection (again): This time, I'll share our Learning Designer Mathias's Clarity Cards. A great tool for group facilitation (here).
#14 Open space: Open space is a technology used in many 'unconferences' which re-introduces the notion of choice and allows the crowd to put their energy where they would like to the most. It means working on the things which are most important to people and therefore take most of their mental/emotional energy (guide here).
#15 Feedback: This is an amazing tool to help teams practice openness. This can be used as a tool to learn and improve our work as well as to work on interpersonal dynamics and create highly effective teams. It may be scary at first, so here's a guide to running a feedback session.
##5.Be open-minded, open to something bigger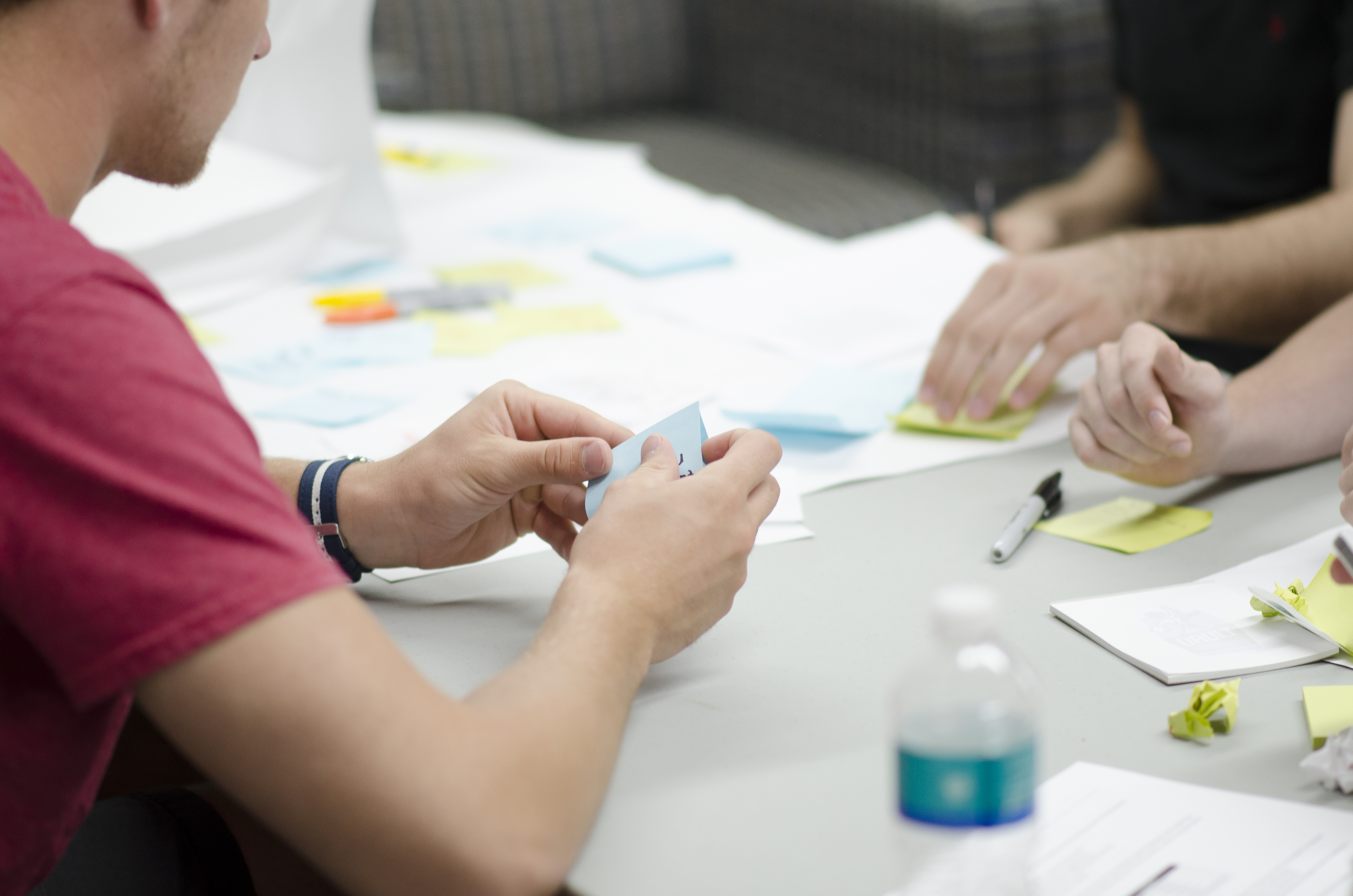 #16 Purpose chair: Some organisations keep an empty seat in meetings where they write the organisation's purpose (you could do this for the meeting purpose if more applicable). They then create a moment in the meeting to ask a question like: 'If the purpose were to make the decision for us, what decision would it make?'
#17 Define your values: Define your individual, group or organisational values in order to use them as a compass by which to evaluate decisions and behaviours. Here's a short guide to use as inspiration here, world cafe can also be a good tool.
I hope some of these tools and resources have been useful, I'll leave some other resources below. Meanwhile please don't take any of these as solutions to be Copy & Pasted. Make them your own, mould them to your own context, give them your own names and introduce them as experiments in your teams and organisations. Contrary to the possibly traditional view on 'change management'; like many of my peers, I don't believe change can be managed. I don't believe there are any frameworks that can be put through the cookie cutter and implemented in any organisation. Each organisation is formed of different people, has a different culture and therefore will need a different approach. Change is non-linear and is something for you to dance with, often letting it take the lead.
As ever, I'd love to continue the conversation and hear about any tools you might be using. Please feel free to reach out to me via the form below.
Take care and be well. Jon
##Additional Resources
Resources to keep learning:
[Aug.co newlsetter](http://aug.co/)
[Reinventing organisations wiki](http://www.reinventingorganizationswiki.com/Main_Page)
[Thnkclrly](http://www.thnkclrly.com/)
[ResponsiveOrg Slack group](https://mikearauz.typeform.com/to/B27Vvh)
Workshops & Processes:
[IDEO Design Kit](http://www.designkit.org/)
[Hyper Island toolbox](http://toolbox.hyperisland.com/)
[Liberating structures](http://liberatingstructures.com)
Books I made this little bookshelf quickly if you want to take a look.
---
About the author: Jon Barnes works with organisations to develop cultures where innovation and creativity can thrive. He recently published a chapter on Cultivating Creative Culture to the most recent Creative Social book, Hacker, Maker, Teacher, Thief. He works with organisational & cultural change process for multinational clients such as ITV, Hill+Knowlton Strategies, MEC, TUI PLC and Hotel Beds Group. He also designs and delivers the major in Digital Transformation for [HEC Paris's Exec MBA] (known as the world's 8th best Exec MBA).