Upcoming Courses
New York

16 Jan - 11 Mar, 2014

USD 7,900
Contact
Hi I'm Kiely. Ask me anything you want about our school or this program.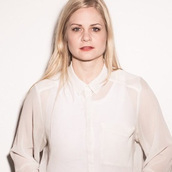 The Digital Leadership Program is a unique 9-week learning experience for working professionals who aspire to lead successful businesses in a world of digital disruption.
In January 2014, Hyper Island will launch the first Digital Leadership Program in New York City. The program offers a highly personalized and innovative way to address your toughest business challenges based on Hyper Island's methodology - learning by doing.
You will not find textbooks or tenured professors at Hyper Island. Instead, you will work hand-in-hand with industry leaders, entrepreneurs, and your fellow participants to solve real world problems in real time.
"In a world where complexity kills organizations, Hyper Island simplified the role and execution of digital for me and gave me the tools to go back and transform how we work as a team."
- Cynthia McFarlane. Chairman & CEO Latin America & Multicultural. Saatchi & Saatchi.
The applied nature of the course allows you to test your ideas, get feedback, and problem-solve with the group over the ten weeks. You can bring business challenges like:
"My industry is being disrupted. What is the best way to lead my company through the new landscape?"

"How can I take my innovation program to the next level?"

"What are the best practices for building a digitally savvy, agile team?"

"We need to augment our business model and explore new revenue streams. How do we make that happen?"

"Can you help me measure return on investment for new, innovative projects?"

"How can I make the most of big data?"

In this rapidly changing business landscape, there are no silver bullets. Our network of facilitators, speakers, and mentors will inspire and guide you to develop your own, unique answers to some of the biggest questions facing your organization today.
When
10 weeks: January 16, 2014 – March 18, 2014
2 full immersion days: January 16 & 17, 2014
8 on-site sessions: Tuesdays, 6 - 9 pm
1 full immersion day: March 18, 2014
Where
Hyper Island, 250 Hudson Street, New York City
Cost
7,900 USD
Participants will receive a certificate of completion from Hyper Island.
Program Objectives
The objective is to provide knowledge and tools of how you successfully lead, thrive and survive in your industry's disruption and transformation, by:
Developing emerging business & communication models
Managing agile teams
Building innovation programs and value creation
Addressing and applying the power of big data
Exploring how to measure and determining ROI
Key Areas of Focus
Business & organizational culture in a networked world
Networked Communication
Leading organizational change
Value, innovation & emerging business models
Ecosystems and the power of social media
Data, optimization & ROI
Organizational Culture in a Networked world
Leading Change
Future Vision and action planning
Who Should Participate?
The program is designed for senior-level participants, which will be carefully curated. Our mission is to provide participants with the knowledge and skills that will enable them to be more effective leaders in a transformational world and advance their careers.
Blending different industries, experience and perspectives will unlock creativity and inspire new ways of thinking. You will extend your valuable network and collaborate with other thought-leaders in the New York City area.
Program fee
The cost for our Digital Leadership program is USD 7,900.
Participants will receive a certificate of completion from Hyper Island.
There will be an application review.
Notifications will be given within two days and a full refund will be given for those who are not accepted.
You will receive a confirmation e-mail shortly after you apply to confirm your acceptance and provide you with more information about the program and how to prepare for it. Feel free to contact us for any questions and thoughts about our Digital Leadership Program.